Kylie Jenner and Her Daughter Stormi Wear Matching Pajamas While Baking Halloween Cookies
"Keeping Up with The Kardashian" star, Kylie Jenner was recently captured twinning with her only daughter as they baked Halloween cookies. The mother-daughter duo looked incredibly adorable in new Instagram photos. 
Reality star Kylie Jenner and her two-year-old daughter, Stormi are arguably the most adorable duo and once again, they have warmed the hearts of fans with a glimpse into one of their bonding moments.
Taking to Instagram, Jenner shared photos of herself and Stormi donning matching pajamas. The orange-colored outfit had little pumpkins and cartoon characters drawn across it.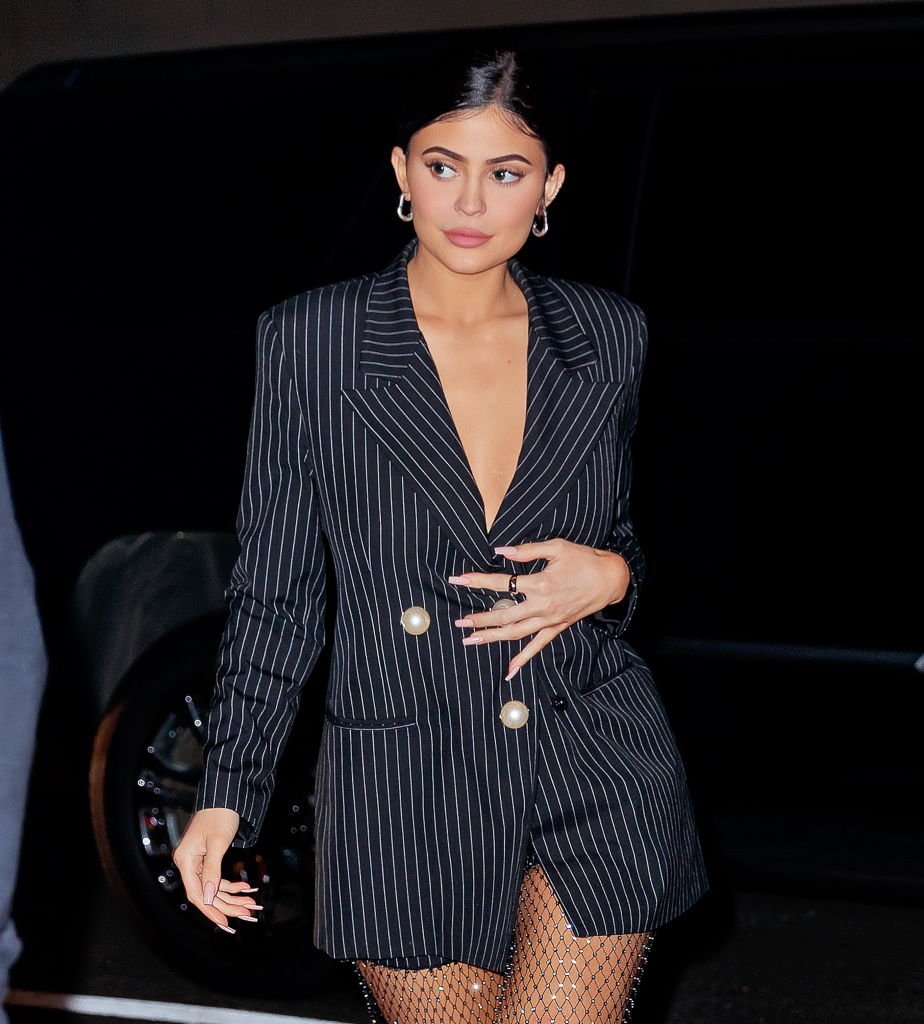 The mother-daughter duo was in the kitchen where they had just finished baking and decorating some Halloween inspired cookies. While Stormi sat on a chair, Jenner snuggled up against the toddler as they posed for the photos captioned:
"Back with my favorite girl baking Halloween cookies, ?? check out our new youtube vid?✨."
Shortly after sharing the pictures, fans and followers took to the comments section to leave sweet compliments for Jenner and her daughter.
While some noted how adorable the duo looked, another user said the matching outfits were cute. A third user told Jenner she was lucky to have a daughter like Stormi and went ahead to offer a prayer for the toddler.
The reality star took fans on a tour of Stormi's bedroom.
Jenner's recent post is not the first time she and Stormi have shown fans a glimpse of some of their precious moments together. Last week, she shared a cute clip featuring herself and the toddler. As usual, it was all shades of cute.
In the video, Jenner walked up to Storm who was sitting on a couch. The reality star then laid down and put her head on her daughter's lap. 
Attempting to comfort her mom, the adorable little girl placed her hands on her mom's head and mouthed something. Jenner referred to this in the caption when she wrote:
"she said, 'don't be afraid mommy' ??."
As always, the post was followed by comments from fans and loved ones, including Stormi's famous aunties Kendall Jenner and Khloe Kardashian who could not stop gushing about their adorable little niece. 
Stormi is growing up fast and as such, the little girl will be experiencing an upgrade from time to time. Last week, Jenner proudly revealed that her baby girl now sleeps in a bigger bed.
The reality star took fans on a tour of Stormi's bedroom and showed off a wooden bed with pink duvet and plush pillows. She also showed a small staircase leading to an upper bunk surrounded by painted white clouds.
With their strong bond, it comes as no surprise that Jenner and Stormi make an adorable duo. Without a doubt, they will always be there for each other.