John Amos' Daughter Stuns in a New Snap during Her Solo Travels in Beige Sleeveless Top & Skirt
Shannon Amos, daughter of renowned American actor John Amos, looked gorgeous in a sleeveless top and skirt during her recent travels in a new post on her Instagram feed. 
During her recent solo trip, film producer and screenwriter Shannon Amos, who is also the daughter of famous American actor John Amos, looked stunning in a new post on her Instagram feed.
In the photo, Shannon was clad in a beige sleeveless body-hugging top and a long yellow skirt. With a green and blue scarf tied around her hair, she adorned herself with several accessories around her neck and ears.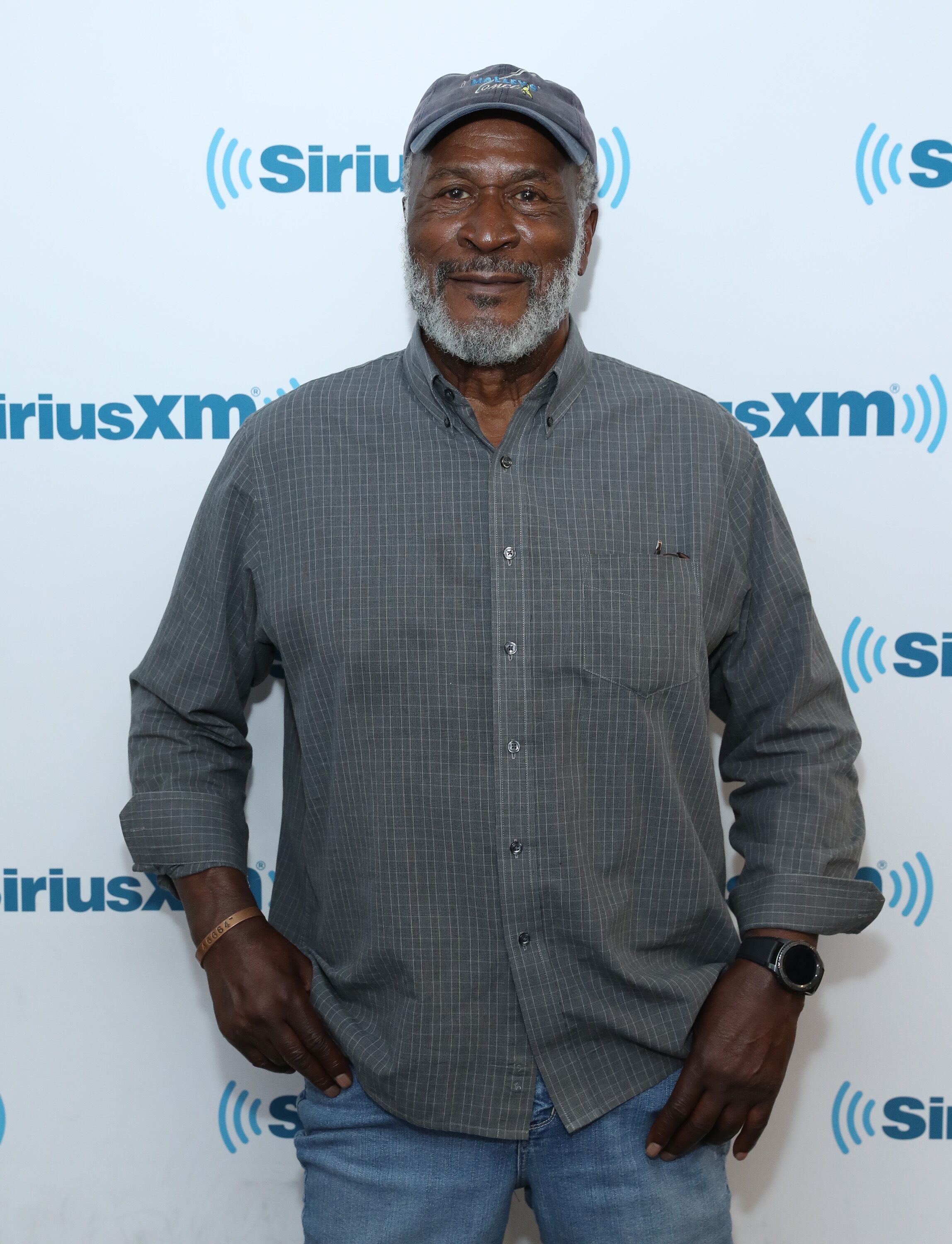 She then combined the look with gold slippers and light makeup. The star posed regally as she sat on a beautiful silver cane chair with white cushions and a long wooden table in front of it. 
The gorgeous photo was taken during her recent solo travels at a beautiful resort in Tulum Riviera Maya, Mexico. Beneath the picture, Shannon captioned: 
"Traveling solo always reminds me that we not only carry the keys to our own peace --- but we also hold the passport to our own happiness."
Her father, John Amos, was born in December 1939 to a mechanic. Long before his career in the limelight, the star started off as a skilled athlete. He played football at Colorado State University and was also a Golden Gloves boxing champion.
After graduating with a sociology degree, he got signed to Denver Broncos of the Australian Football League and later joined the Kansas City Chiefs. However, after a well-received poem recital and a torn Achilles' tendon, the star switched careers. 
Eventually, his character got killed off, and he got kicked off.
He started as a stand-up comedian on the Greenwich Village circuit then eventually got hired in 1969 as a staff writer on Leslie Uggams' musical variety show. His stage debut was for the 1971 comedy, "Norman, Is That You?" which won him much acclaim.
Amos then created his own theater company and went on to star in Broadway's "Tough to Get Help." He also played the role of Gordy the weatherman in "The Mary Tyler Moore Show" which only featured him for 10 to 14 episodes. 
He then starred in Norman Lear's "Maude" in 1972. His character, alongside Bea Arthur's in the series got spun into the famous show, "Good Times," in 1974. The actor was unfortunately fired from the show in 1976. 
In an interview in 2017, Amos opened up about why he got sacked from the show. He revealed that at the beginning of the show, there were not many black writers and as time progressed, he got dissatisfied with the quality of the scripts. 
He admitted that he had not passed across his dissatisfaction in the most acceptable manner. Eventually, his character got killed off. He, however, made a surprise appearance on the special live version of the show in 2019. 
After getting fired, he went on to star in the popular TV show, "The West Wing" where he appeared in 22 episodes. In an interview earlier this year, the star revealed that he enjoyed his time on the show as he had never seen such "fine writing."