J Lo Approves of Video with A-Rod & His Daughter Natasha, 15, Dancing to the 'Pa Ti' Challenge
Jennifer Lopez gushes over her fiancee Alex Rodriguez and his 15-year-old daughter Natasha after they playfully danced to her "Pa Ti" challenge in a hilarious new Instagram post.
Nothing brings joy like having the support of your family, and that is how Jennifer Lopez felt when she stumbled on her fiance Alex Rodriguez's latest Instagram post.
Over the weekend, Alex Rodriguez took to Instagram to share a playful Tik Tok video of him and his oldest daughter Natasha doing the impressive "Pa Ti" challenge in their living room.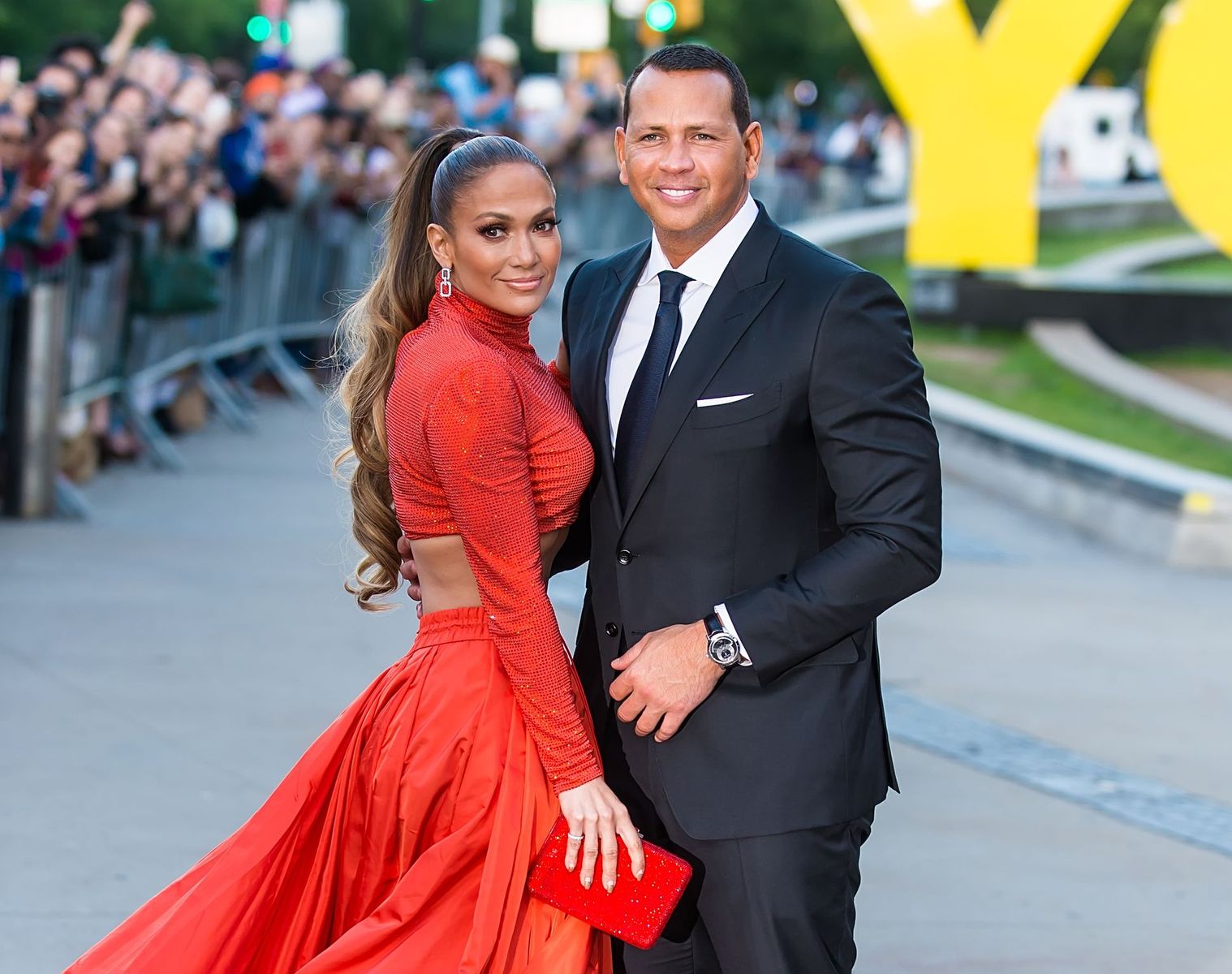 With the music video playing in the upper right corner, showing JLo dancing in an office area, A-Rod and Natasha tried to imitate her steps. The former baseball player was clad from head-to-toe in a corporate outfit.
His grey and white suit was complemented with a black tie. His teenage daughter, on the other hand, rocked a casual look in a white Gucci sweater adorned with glitter.
In March, the family made headlines when they joined the viral Tik Tok challenge to the hit song "Something New" by Ty Dolla $ign.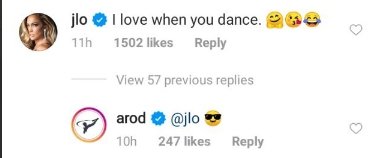 The 15-year-old fared well as she managed to get most of JLo's steps while her businessman father fumbled with the moves while making hilarious faces. Nevertheless, A-Rod was concerned about what his woman felt of their performance and wrote in the caption: 
"This is how excited I am about game 7!!! How'd I do, @jlo? #PaTiChallenge."
JLo was obviously impressed as she took to the comments section to fawn over her man, writing "I love when you dance," to which A-Rod replied with a cool sunglasses emoji. 
Amid the ongoing pandemic, JLo and A-Rod's blended family have used the video-sharing platform as a way to connect with fans and show off their hilarious side.
In June, the "Ain't Your Mama" crooner shared a fun video of her and A-Rod competing in the #worldofdancegain challenge to her 2012 single, "Dance Again."
The sports icon followed after his lady, imitating her every move until the last kick. When it isn't the lovebirds competing against each other, it's the entire blended family, which consists of JLo's kids Emme and Max, alongside A-Rod's girls, Natasha and Ella, having fun.
In March, the family made headlines when they joined the viral Tik Tok challenge to the hit song "Something New" by Ty Dolla $ign. The "Pa Ti" challenge post isn't the first time JLo has received the support of her blended family for any project of hers.
In February, when she took the stage with Shakira at the 2020 Super bowl, Natasha was behind the scenes taking over as an E! News reporter as she grilled her father with inspiring questions about his lady.
Meanwhile, on stage, JLo's daughter Emme was stealing hearts with her impressive vocals. JLo and A-Rod are undoubtedly lucky to have such a beautiful, supportive family.