Ayesha Curry Stuns Showing off Blonde Hair as Husband Steph Comes to Her Defense against Haters
Ayesha Curry, the wife of Golden State Warriors basketball star Stephen Curry, looks stunning with her blonde hair. Some are not happy about her transformation, but the NBA star defended his wife from haters.
Ayesha Curry's recent hair color change may have wowed many fans, but some did not welcome her hair transformation. On October 19, she took a boomerang video on Instagram to show off her beautiful mane.
In the clip, the doting mother of three was wearing a denim jacket while inside the car with Stephen, whom she married in 2011. The 32-year-old NBA star was seen dressed in a maroon sweatshirt and black cap.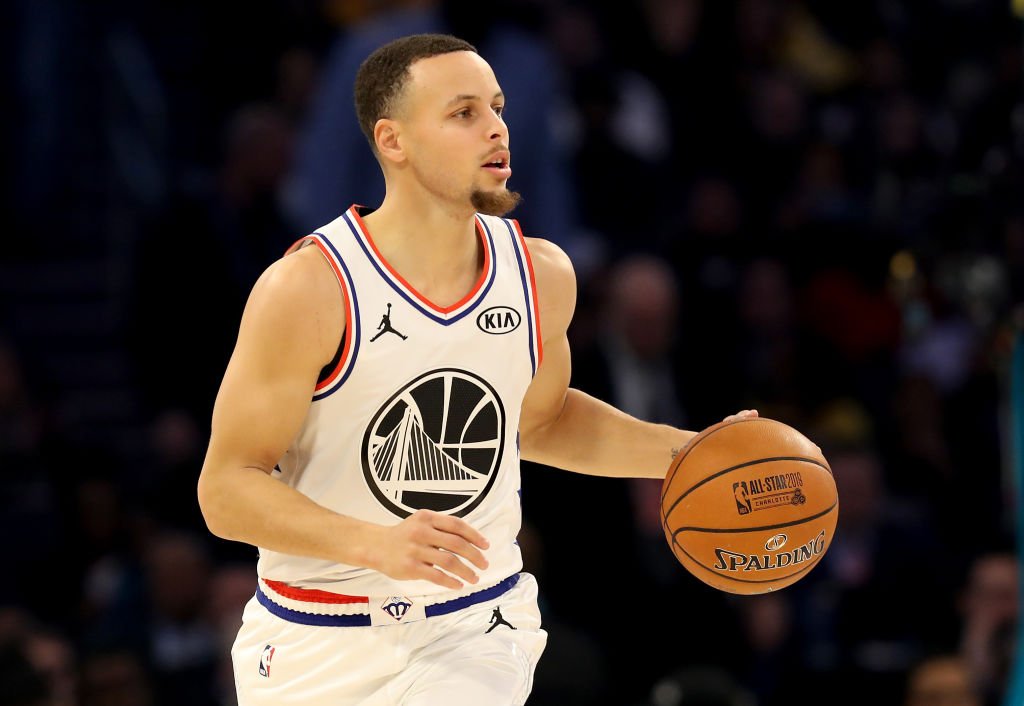 WHITE GIRL ACCUSATIONS
Ayesha's latest picture amassed more than 3 million likes. Many fans praised her beautiful blonde locks but some of her Instagram followers rained on her parade. 
One female user wrote that Ayesha looked different. She questioned the 31-year-old cookbook author whether or not she had a nose job or a contour.
Another Instagram user thought that Ayesha is a white girl because she went full blond with her hair. One user accused Stephen's wife to be someone trying to be white.

Despite the negativity written under Ayesha's picture, Stephen defended her from all the mud-slinging remarks. It was sweet of the NBA star to stand up for his beloved wife.
Stephen took to the comment section his quick clapback and wrote that Ayesha is beautiful,and she should not let anybody tell her that she is different. He added:
"There's just a bunch of meanies out there and I don't like it. I don't like it one bit."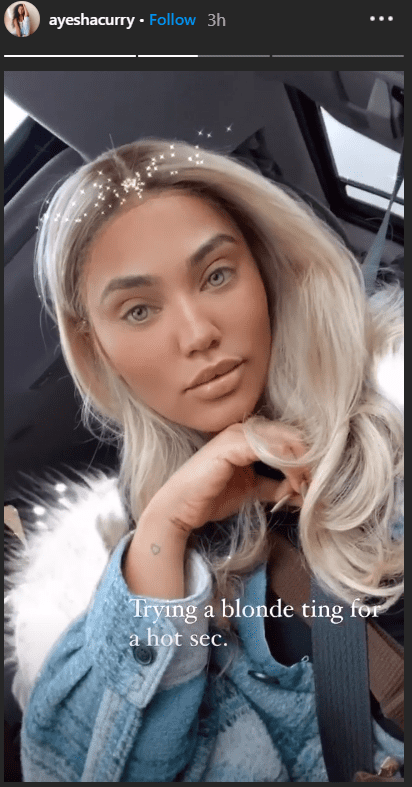 DIVIDED FANS
It is not the first time Ayesha caused quite a stir on social media. In May, many fans were divided after the TV personality who shed off 35 pounds posted her bikini photo on Instagram.
Twitter users criticized Ayesha for being a hypocrite. In 2015 she tweeted that some people were into bare clothing which was not her style as she wanted to "keep the good stuff covered."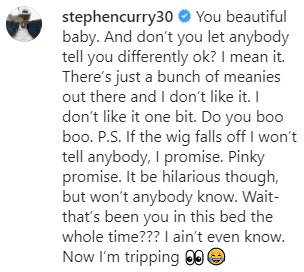 AIMING FOR POSITIVE REPRESENTATION
Ayesha may have dyed her hair blonde temporarily, but it does not mean she switched sides as she has been an advocate for people of color. She launched "Sweet July," a magazine that represents them.
Ayesha shared that the magazine aims to be a platform for business owners and creatives of color. It was also the first time that a magazine would focus on the Black family lifestyle. 
She revealed that her team is composed of Black women who will be the voice behind the magazine. This way, she hopes that she can give a "positive representation" of her beloved community.
Amid the criticisms, Ayesha and Stephen's relationship has been strong and steady. The cookbook chef recently shared on Instagram a lovely picture of the couple for their 9th wedding anniversary.
In the photo, the romantic pair were clearly smitten with each other as the basketball star sweetly planted a kiss on Ayesha's cheek. Many fans commented and gushed at Stephen's sweet gesture to his wife.