Steph and Ayesha Curry Look Happily-In-Love in a Sweet New Summer Picture Posted on Instagram
Steph and Ayesha Curry look so completely in love in the latest pictures shared to social media. Check them out now. 
Steph and Ayesha Curry recently celebrated their ninth wedding anniversary and from Ayesha's latest Instagram post, they are still completely smitten with each other.
The cookbook chef shared an adorable photo of the couple as the basketball player planted a kiss on her cheek.
Ayesha also shared a stunning photo of herself, showing off her fantastic figure in a cute summer dress and combat boots. 
Their fans loved the post, with many calling them a cute couple. The star captioned the sweet pictures saying:
"Just 2 crazy kids trying to figure it out...at least that's what we tell ourselves."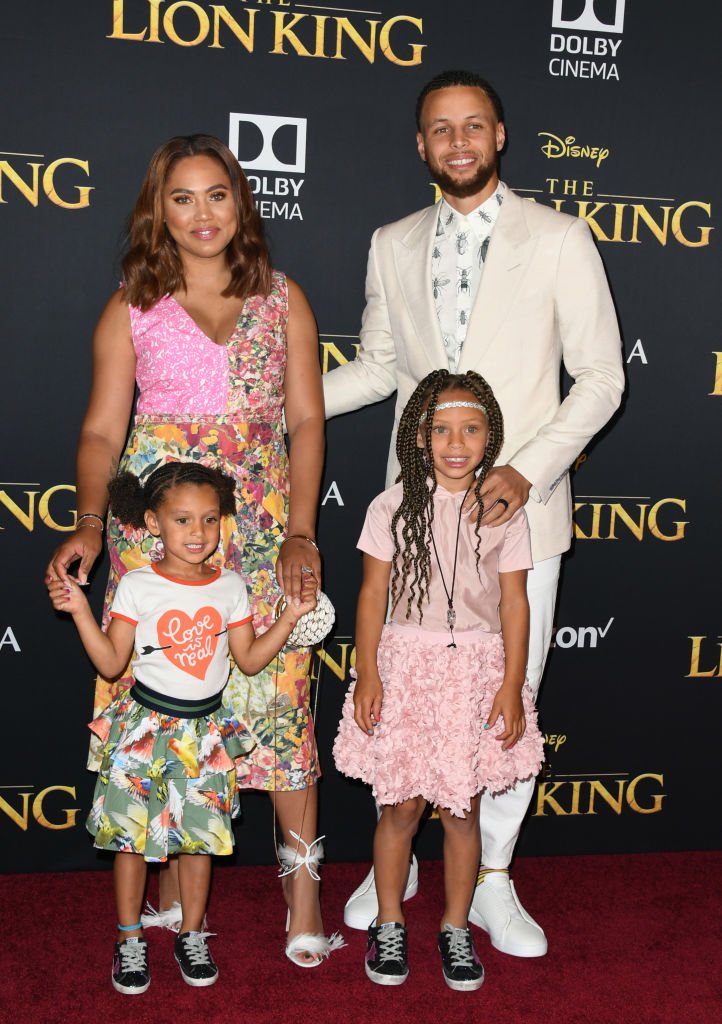 Recently, the chef revealed that she had lost 35 lbs during the pandemic and explained how she was able to remain healthy and active while isolating.  
During an interview, the mother of three explained she had achieved it through a combination of working out and eating healthily.
The star shared that she had tried to find a way to incorporate healthy habits into her schedule.
Ayesha also started a "Fitbit Premium" series that allowed her subscribers access to health tips, workouts, and healthy recipes. 
The star shared that she had tried to find a way to incorporate healthy habits into her schedule, adding that she was excited to share her tips. Ayesha said:
"I started my fitness journey because I wanted to be strong and healthy for myself and the people who depend on me. But it was important that I did it my way, which meant I needed working out to fit in my life, NOT take me away from it."
The star also said that she had been doing healthy activities like riding her bike with her husband, even getting the children involved in their workouts. 
Ayesha added that rather than following a strict diet, she was more focused on portion control while sticking to nourishing food. 
While speaking to People about her workouts, Ayesha opened up about being at home with her husband during the quarantine. 
The star joked that while it had been really fun, she had discovered that he was extremely messy, hilariously comparing him to clueless dad memes.