DWTS Fans Slam Judge Carrie Ann Inaba for Her Latest Look — See the Reactions
On Monday, October 19, 2020, "Dancing with the Stars" uploaded an image of judge Carrie Ann Inaba dressed in a futuristic-looking shiny outfit that had some fans and viewers quite upset.
This week, "Dancing with the Stars" promoted its episode by sharing a photo of judge Carrie Ann Inaba. In the image for the ABC dance competition, the television personality was seen posing with her hands on her waist.
She looked very futuristic and runway ready in a shiny, silver, black, and blue dress. The star also had on a reddish-brown wig and she wore makeup that made her features stand out.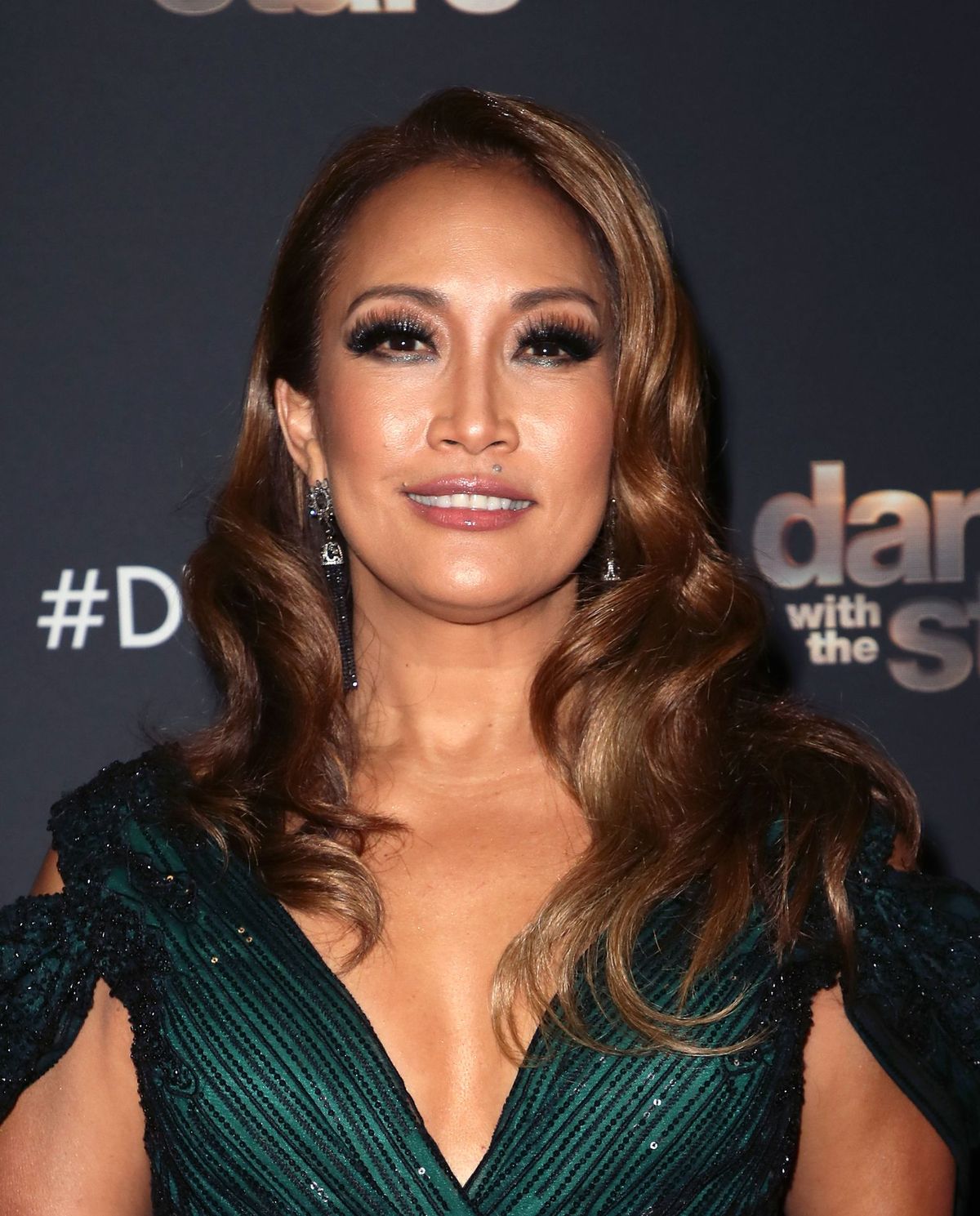 LATEST DWTS EPISODE & FAN JUDGMENT
This week's episode of DWTS saw the celebrity contestants and their professional dancing partners compete for the MirrorBall Award. The ABC show captioned its post urging fans to tune in for the episode.
Fans of the show weren't too thrilled with Inaba's different looks throughout the season. One follower and fan of the show noted their love for the judge but complained about the television personality's makeup, adding:
"It's like she trying to compete with Tyra. Wish she'd stop and be the pretty gal she is. #DWTS."
Carrie Ann's wig and outfit are terrible tonight. #dwts

— Mama Segs (@MilwaukeeKate) October 20, 2020
FANS HATE INABA'S LOOK
Someone else blatantly stated that Inaba's wig and outfit were terrible that night. Another fan criticized the judge's look while also noting the show's new sole host, Tyra Banks' outfits, writing:
"I feel like Carrie Ann and Tyra look like they are gonna have a robot dance off in those outfits."
Did Carrie Ann hire Tyra's stylist?? #DWTS pic.twitter.com/EGGpR6ydpr

— Heather P (@HPszwaro) October 20, 2020
CARRIES VARIOUS WIGS
On Sunday, Inaba showed off more of the wigs that she was sporting on season 29 of the dance competition. She uploaded an Instagram photo of herself in her dressing room wearing the head accessory.
In the past, Carrie Ann Inaba had stated that she wouldn't wear wigs.
The television personality wore a blonde wig, she wore a longer one during premiere night, with a glittery orange dress. In the background of her image, a series of mannequin heads wearing a variety of wigs including bobs and bangs were visible.
Carrie Ann is now competing for worst look of the night with Tyra 😳 #DWTS

— Becca (@ImWatchingBravo) October 20, 2020
WHY INABA IS WEARING WIGS
In the past, "The Talk's" co-host had stated that she wouldn't wear wigs. Her change of heart was actually not just for beauty's sake but because she was going through a medical issue that would affect her looks.
Inaba explained how she had been taking medication that could possibly cause hair loss. She revealed that in order to mitigate the situation, the show had planned the season with wigs available for her.
FANS HATE TYRA'S LOOKS
Besides Inaba, Banks has also received a lot of backlash from the dance show's fans over her outfit choices on the series. During the September 2020, premiere of the show, the "America's Next Top Model" host wore two different outfits.
She started the show by wearing a sparkly nude-colored, one-sleeved dress that some fans hated. Banks ended up changing into a different outfit because of a malfunction she had with the first one but fans didn't like that one either.