Naomi Osaka Puts Her Fit Figure on Display Posing on a Beach in White Bikini & Matching Shawl
Tennis Star Naomi Osaka shared new pictures of herself on Instagram. The snapshots saw her donning a white swimsuit that accentuated and showed off her toned body.
Not only is Naomi Osaka, a tennis champion, but she also has a great body that she proudly flaunts in pictures shared on her social media.
Taking to Instagram recently, Osaka shared a post featuring three pictures of herself at the beach, donning a white two-piece swimsuit and a matching sheer beach cover-up.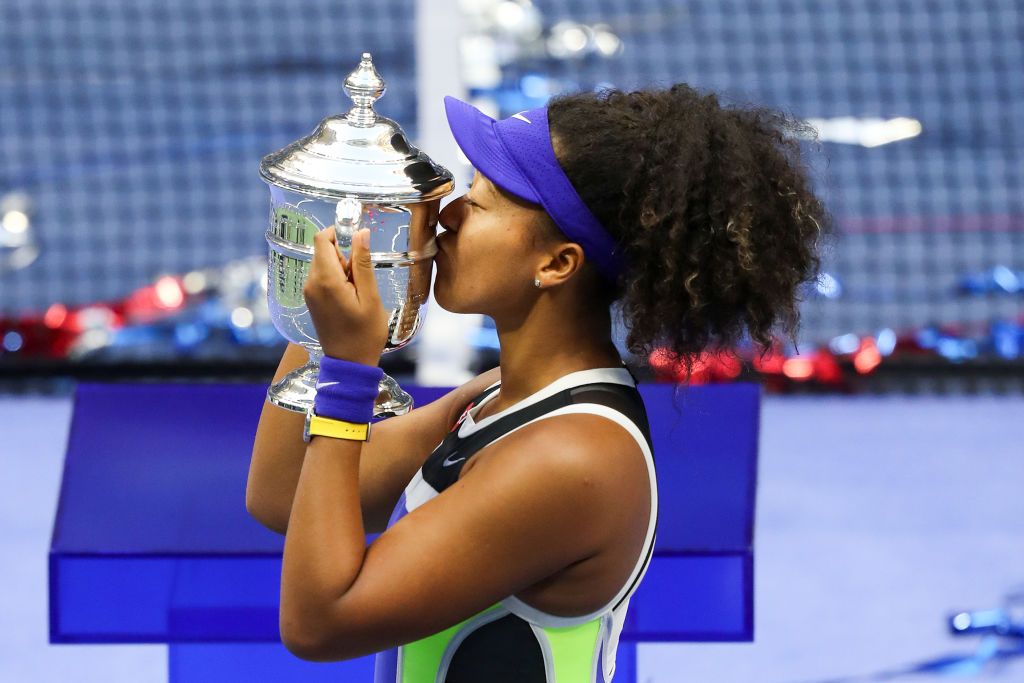 Osaka accessorized with a gold anklet and matching necklace. She also rocked black and white shades to protect her from the sun. In all of the photos, the tennis star posed barefoot on white sand with the clear blue sea behind her.
In the first picture, Osaka struck a sultry pose while kneeling on one knee. The second picture saw her standing with her arms folded while the third snap captured the tennis star with her arms wide open. She accompanied the post with a caption that read, "Chill."
Shortly after sharing the post, fans and followers took to the comments section where they could not stop gushing about how good Osaka looked in the pictures. 
One user described her as gorgeous; another said the tennis star looked beautiful. A third user wrote that the pictures were breathtaking, with many other fans leaving similar comments.
Osaka was actively involved during the Black Lives Matter movement.
Osaka's recent picture is not the first time she is flaunting her body. Last month, the tennis star shared a photo of herself donning a two-piece yellow swimsuit.
The picture captured her peeking over her shoulder while relaxing by the poolside. The image highlighted her fit body, showing that her time in the gym is not a waste.
Osaka first made her entry into the spotlight during the 2018 US Open title match she played against world tennis champion, Serena Williams. Not only did she win the game, but Osaka also went on to back it up with two more Grand Slam wins.
Over the years, Osaka has continued to record success on the court. However, despite fame and fortune, the tennis star has made sure not to forget her roots.
Last month, shortly after Osaka won the US Open, she took to Twitter where she openly thanked her ancestors. While her mother is Japanese, her father is of Haitian descent.
With her mixed roots, it comes as no surprise that Osaka was actively involved during the Black Lives Matter movement against police brutality and racism.
On several occasions, she was also spotted wearing face masks to honor Black people who have lost their lives to police brutality. Whether on or off the court, Osaka continually finds ways to make an impact. At only 23, she has already made a legacy that will live beyond her.