GettyImages
See Stunning Pic of Fantasia Barrino with Her Curves on Display in a Skin-Tight Workout Outfit
"American Idol" alum Fantasia Barrino poured her hourglass figure into a skin-tight workout gear and shared a snapshot of herself on Instagram to show off how fit she looks.
Fantasia Barrino of "American Idol" fame has been hitting the gym to stay in shape. The 36-year-old looks healthy and she recently shared a glimpse of herself before heading out to the gym on Instagram.
In the mirror selfie, Barrino looked fit and active wearing a skin-tight workout tank-top in black. She paired it with gray yoga pants that hugged her body and showed that she falls under the curvy spectrum.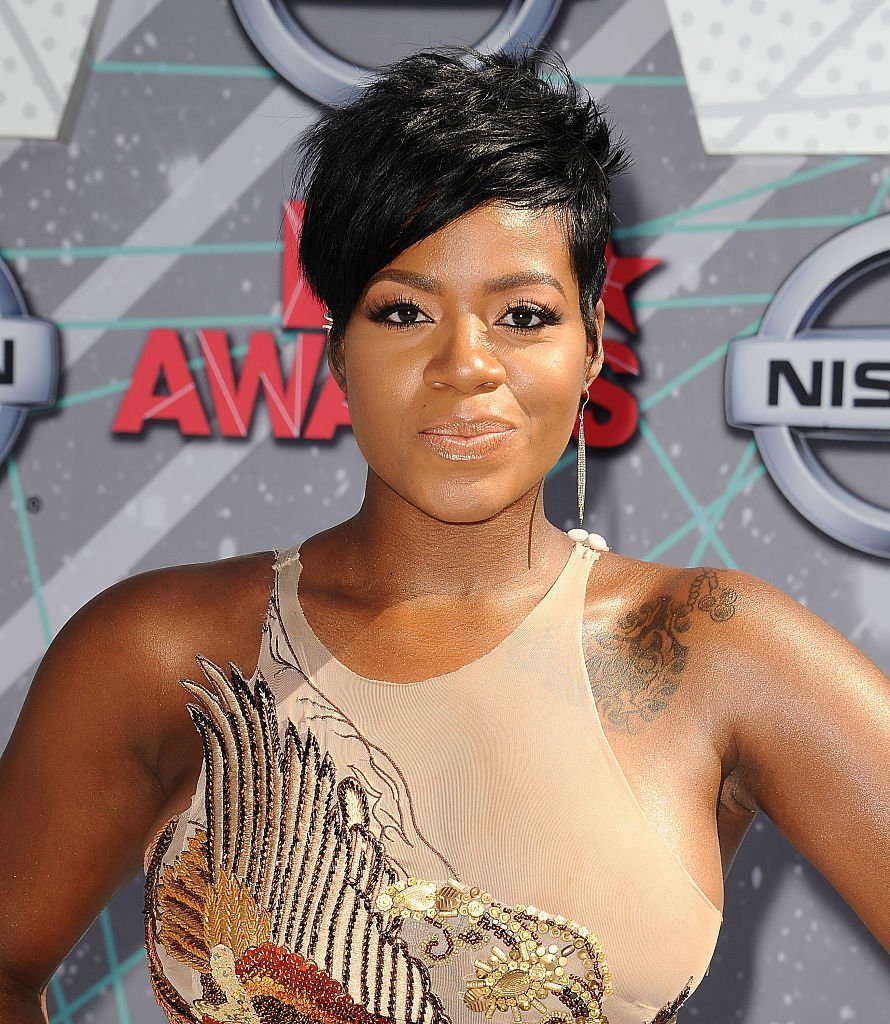 R&B singer Fantasia Barrino attends the 2016 BET Awards in Los Angeles, California. | Source: Getty Images
CURVY AND THRIVING
Barrino topped off her active look with a black cap from the sports and lifestyle brand, Nike. Her manicured hand held the phone as she tilted her hips to pose for the selfie. Her black smartwatch matched the overall outfit and one could tell that she was ready to sweat it out.
Barrino's curvy physique might not be deemed perfect by society's standards of ideal body type, but that does not bother her. She has been working out to stay fit for a long time and only she gets to decide what her ideal body shape is.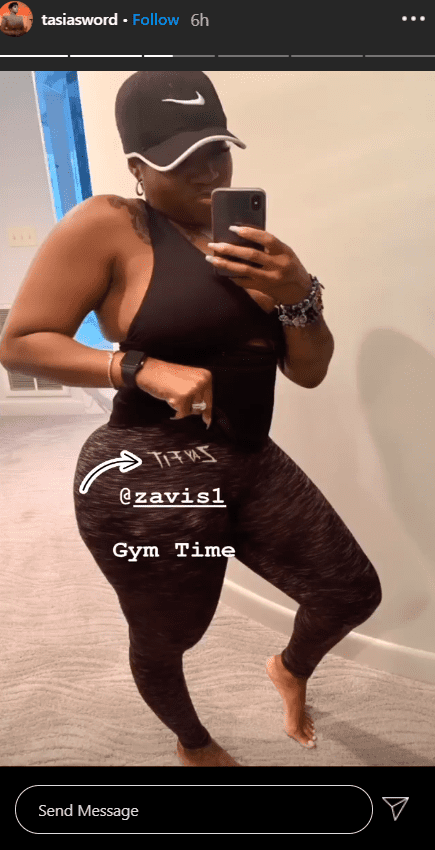 Fantasia Barrino shares a mirror selfie before hitting the gym. | Source: Instagram/tasiasworld
HOW SHE STARTED HER FITNESS JOURNEY
In a 2016 interview with People, the singer opened up about the pressures of being perfect in the industry while talking about her weight gain. Gaining a few pounds pushed her to go on a fitness journey and motivated her to follow a diet plan.
Before Barrino married her husband Kendall Taylor, she bought a ring to marry herself...
DIET AND TRAINING
During the same interview, the owner of Urban Skin Solutions, Rachel Roff told People that her diet consists of no more than 1200 to 1400 calories per day. She further shared:
"Fantasia is a fitness junkie. She loves hot yoga and she has a trainer that she works out with on a regular basis that incorporates cardio and strength training."
Barrino shared that she felt great after losing some weight from training hard. It was almost as if those extra pounds were weighing her down and stopping her from living her best life.
The additional weight did affect her confidence level, but that does not mean she stopped loving herself. Self-love comes naturally to her and she proved it in 2017 when she decided to marry herself.
PRACTICING SELF-LOVE
Before Barrino married her husband Kendall Taylor, she bought a ring to marry herself and that is exactly what she did. She needed to learn how to love herself again before true love could come her way.
Like many others, Barrino, too, got so busy loving others and taking care of their needs that she forgot to take care of herself. Putting herself first made her realize that self-love is the key to letting love come your way.
Please fill in your e-mail so we can share with you our top stories!