Here's What Jamie Lynn Spears Shared about Her Life as She Recalls Becoming Pregnant at 16
The "Zoey 101" and "Sweet Magnolias" star had to put her private life first just as she was ready to conquer Hollywood, but now that she is the mother of two children, she is ready to take her career back.
29-year-old actress and singer Jamie Lynn Spears became a household name in her own right when she was cast as the title character of the Nickelodeon hit teenage comedy series "Zoey 101" in 2005.
During the next three years, Jamie went from being Britney Spears' little sister to a star on the rise that might have joined the cast of the popular vampire film franchise "Twilight," but after the series wrapped, Jamie's life took an unexpected turn.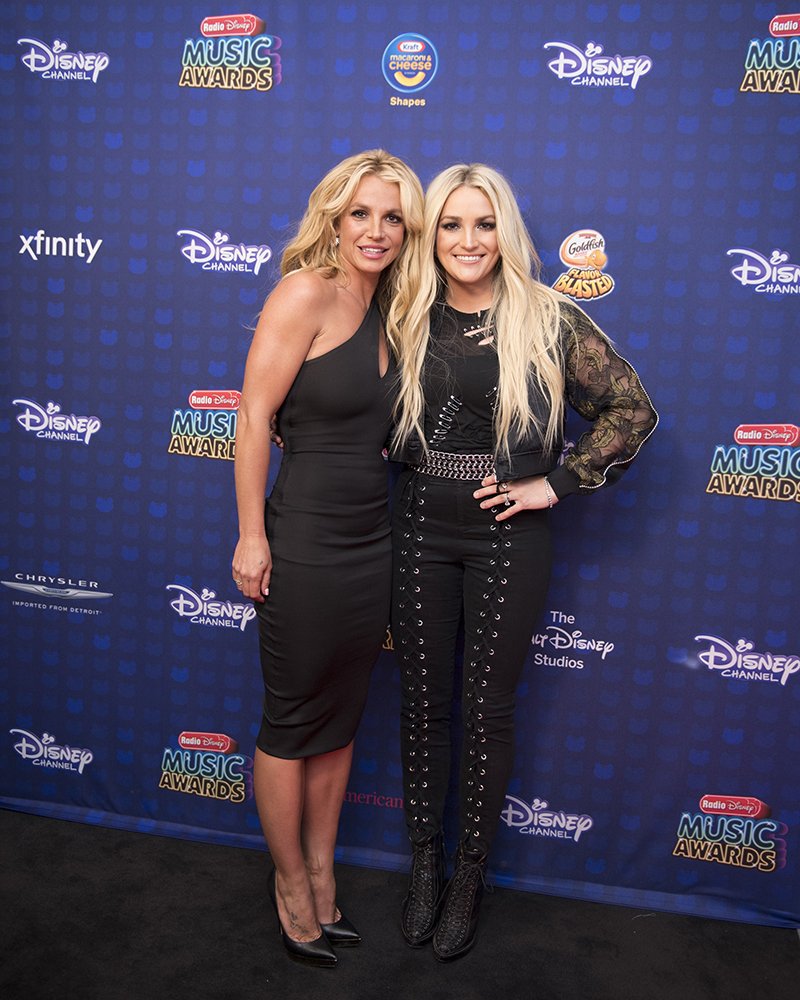 Jamie was 16 when she finished filming the final season of "Zoey 101" in 2007, and she was in the process of deciding what was going to be her next career move when she was surprised by her pregnancy, later sharing it with her fans
But while Jamie eventually came out with her pregnancy in public, her first impulse was to hide it, mostly out of fear of her parents finding out about it the wrong way, but despite being away from Hollywood and not having a phone at the time, the press inevitably found out and made it public.
Thanks to her sister, Jamie ended up embracing music as well, and by the time she landed her breakthrough role in "Zoey 101," she wrote and recorded the series' theme song.
Once the news was out, Jamie didn't only have to face her parents and assume a responsibility she didn't feel ready to at the time, but she also had to deal with the public opinion condemning her for being a negative role model.
LEAVING HOLLYWOOD
As a result, Jamie decided to temporarily establish herself outside Hollywood in order to have the mental peace she needed to process all the changes suddenly coming to her life and to be able to give her child "some sense of normalcy."
"So, I got me a little house. I put a big gate up around it, and I was like, 'I'm going to stay here, raise my baby, and figure this out because this is real life," Jamie told Today, now that her first child, Maddie, is 12 years old.
"I've put myself in this situation, I'm not condoning it or saying it's right, but these are the cards that I have to play. And I tried to do the best that I could," Jamie added, also sharing that she found small-town Mississippi to be the ideal place to embark on her motherhood journey.
HER OLDER SISTER
Jamie also credited her older sister, Britney, who grew up as a famous entertainer before becoming a pop music icon, with not only serving as an example to her but also teaching her how to protect herself when in the spotlight.
"She taught me to protect myself. And I think that I learned how to be strong, but also keep it honest, and it was 100 percent helpful in every single way," the mother-of-two also told Today.
As Jamie grew up, she always saw the contrast between her normal childhood and the life of her superstar big sister, who at one moment became the most famous person in the world.
While Jamie resisted the temptations to follow Britney's steps and becoming a singer, by age 9 she knew that she was really into acting, and she stepped into the business right away.
But thanks to her sister, Jamie ended up embracing music as well, and by the time she landed her breakthrough role in "Zoey 101," she wrote and recorded the series' theme song "Follow Me" in collaboration with Britney.
TEASING A REUNION
Following a long hiatus, during which she saw her firstborn become a teenager and she welcomed her second child, 2-year-old daughter Ivey Joan Watson, shared with her husband Jamie Watson, Jamie returned to the small screen with her first adult role, on the Netflix series "Sweet Magnolias," which premiered in 2020.
*zoey voice* "Are you ready?" pic.twitter.com/57ghvuxFOP

— Jamie Lynn Spears (@jamielynnspears) October 17, 2020
But the rumors of a "Zoey 101" reboot have been insisting lately, especially since the original cast of the series briefly reunited in March to make a guest appearance on "All That," aired in July.
More recently, on October 18, Jamie took to social media (both Twitter and Instagram), to share different posts that tease a proper reboot of the iconic TV series that made her, for better or worse, who she is today.