Fans Praise Reba McEntire's Beauty at 65 as She Looks Glamorous in a Stylish Turquoise Jacket
Fans gush over country music icon Reba McEntire as she showcased her exceptional beauty in a stylish turquoise jacket with fringes and stones while her trademark red hair stole the show.
Even at 65, Reba McEntire is still making jaws drop with her phenomenal beauty, and her recent Instagram post is proof of that. Yesterday, the country music icon flaunted her good looks as she promoted her appearance at the Save Our Stages.
McEntire looked ravishing in a stylish turquoise jacket with a high collar. The elegant ensemble featured fringes at the breast area and bedazzlements, which ran from the collar to the shoulder area.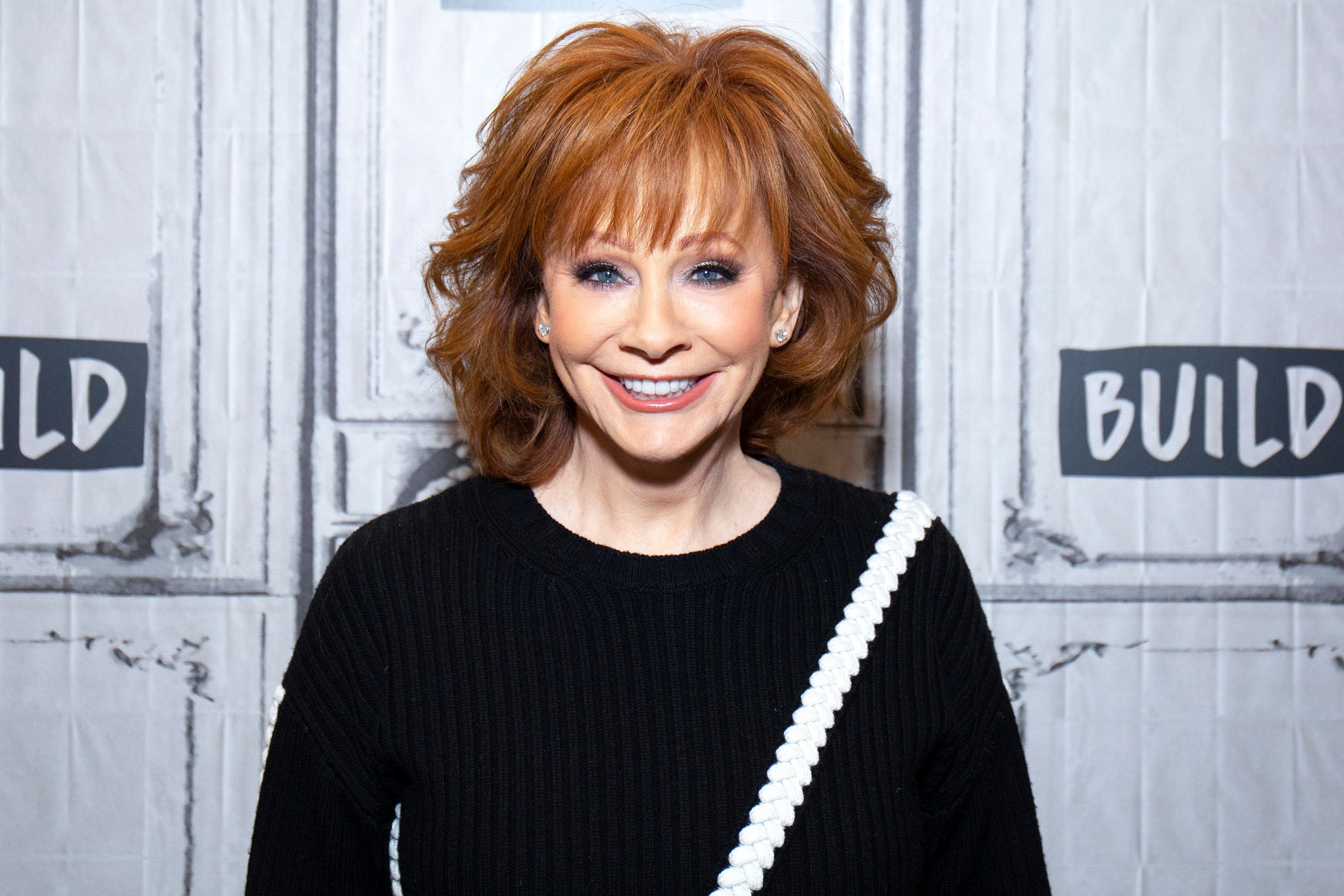 Underneath the jacket, the "Consider Me Gone" crooner rocked a strapless sequin top that flaunted her cleavage and clear skin. The Queen of Country accessorized with a pair of medium-sized studded earrings and had her face glammed up with sparkly eye shadow and glossy lips.
Although McEntire is now a veteran in the country music genre, the beginning of her career wasn't so smooth.
However, the highlight of her look was her signature red hair. It was styled into a fringe that graced her forehead and curly ends that rested on her shoulder. She finished off the look with her killer smile and captioned the post:
"All glammed up and ready to go!!! Tune in to #SOSFEST now on @youtube! *Link in bio*."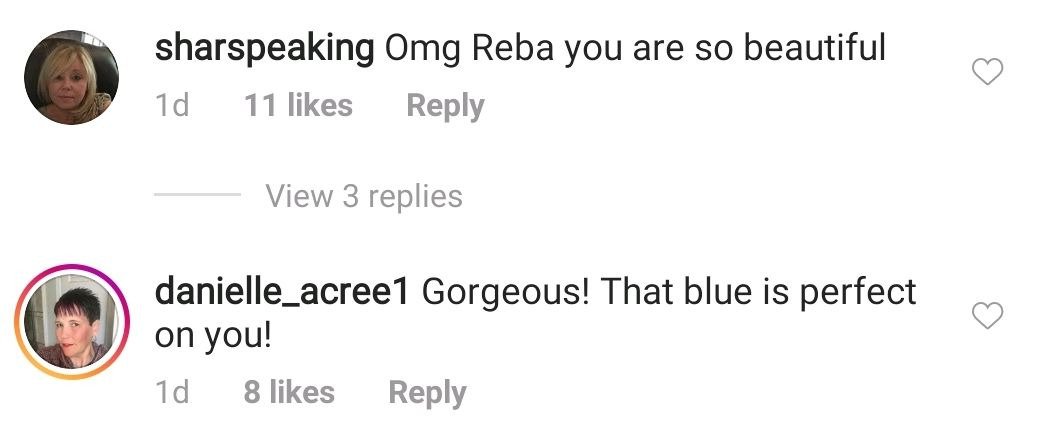 In no time, fans flooded the comments section to fawn over the country's star impeccable beauty. One fan gushed about how the blue jacket looked great on McEntire while confessed that the singer was his dream crush. One user wrote:
"Omg, Reba you are so beautiful."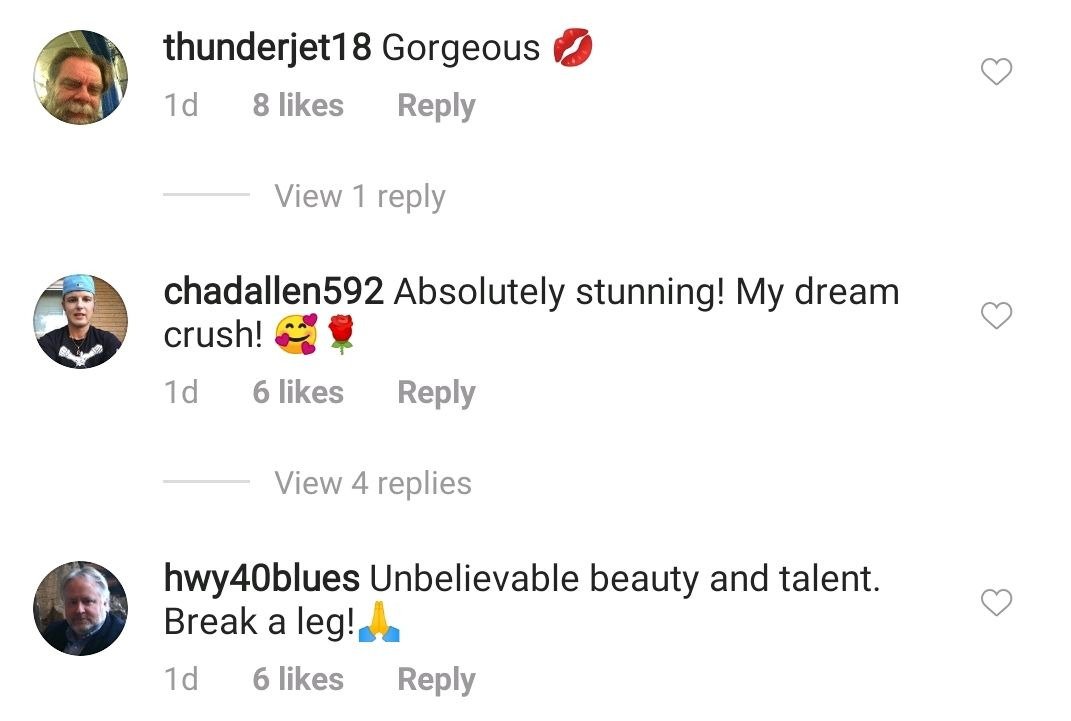 Although McEntire is now a veteran in the country music genre, the beginning of her career wasn't so smooth as her first single, I Don't Want to Be a One Night Stand," failed to make an impression on listeners.
This was the case for the next four tracks she would release until her breakthrough in 1979. Now, with seven Academy of Country Music Awards to her name, McEntire has undoubtedly risen through the ranks.
The Instagram post comes weeks after a source close to the "Spies in Disguise" actor revealed that she and her new boyfriend Rex Linn are head over heels in love with each other. 
The insider revealed to Closer Weekly that although the singer and Linn only began dating this year, she is smitten about him as it has been so long since she felt so drawn to a man. The Grammy winner reportedly admires his caring and understanding nature and gets butterflies whenever she hears his voice.
While Linn isn't a musician, he is a star in his right who is known for the portrayal of Frank Tripp on "CSI: Miami" from 2002 to 2012. His other movie and show credits include "Cliffhanger," "Blast From the Past," "Thunderheart," and "My Heroes Have Always Been Cowboys."