Check Out Cori Broadus' Sweet Throwback Pic with Her Dad Snoop Dogg in Honor of His 49th B-Day
Cori Broadus' birthday shoutout to her star dad was nothing short of heartwarming as she shared a precious throwback snapshot of one of their father-daughter moments in honor of his 49th birthday.
Cori Broadus has chosen to walk the path of her super star dad, Snoop Dogg as an entertainer and their bond has continued to grow. The "Daddy's Girl" crooner's latest Instagram post was all about her dad's big day as she honored him with the sweetest fatherhood photos.
The young singer visited her photo archives and found the ideal father-daughter snapshot which showed her younger version spending some quality time with the star rapper.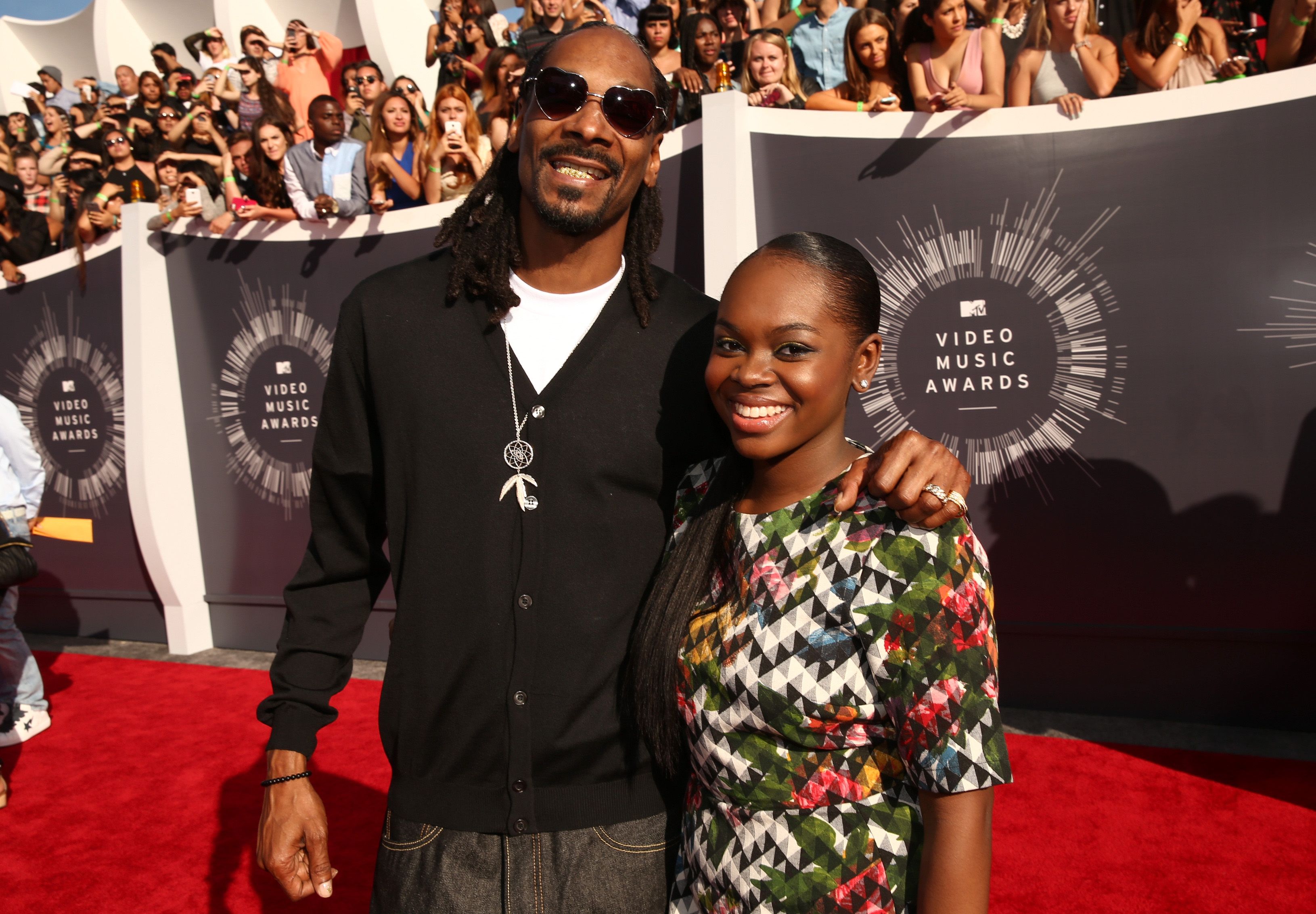 In the one photo post, Snoop looked evergreen as he shared a contented smile while he crouched over his little daughter who presented a bright smile for the camera. Cori wrote in her birthday shout out with a blue heart emoji:
"Happy C-day."
Fans in the comment section joined her in celebrating her dad as they lined their well-wishes and prayers. Cori's mom, Shante Broadus also shared in the interaction with her light thoughts.
Cori, whose stage name is Choc, started her music exploit in 2018 and with clips of her singing enthusiastically.
Fans watched Cori grow from the little girl on her family show to a teenager preaching self-love to a young lady with a daring and bold aura. In 2018, she confirmed her unabashed personality after going bald and debuting her look on social media.
On her Instagram page, the "Do My Thang" singer rocked her hot new look and flaunted her style in various fashion items, all the while encouraging fans to embrace self-love.
While the young adult keeps making exploits, her family makes sure to let her know she has their unwavering support. When she had her debut stage performance, Snoop experienced proud dad moments as he took to Instagram with a clip of Cori capturing hearts.
Cori, whose stage name is Choc, started her music exploit in 2018 and with clips of her singing enthusiastically. She released her debut single and music video in the same year.
Last year, Snoop Dogg was in the news for some significant developments on his greatest hits of all time as fans were informed that his hit songs were being converted into lullaby versions. The music franchise Rockabye Baby made it known that it was converting the 49-year-old's songs into soothing sounds for infants.
The "Gin and Juice" rapper who rocked the rap scene for decades is married to Broadus, his high school sweetheart. His youngest child is Cori, and just like her, her older siblings, Corde, and Cordell are making a name for themselves in music and fashion.