Chris Brown's Mom Joyce Hawkins Fits Her Curves into a Sheer Black Dress & High-Heels (Photo)
Joyce Hawkins, the mother of famous American singer-songwriter Chris Brown showed off her fit figure in a sheer black dress as seen in a recent picture on her Instagram feed. 
In a recent post on her Instagram feed, Joyce Hawkins, mother of American singer Chris Brown, gave the world a great view of her trim figure in a sheer black dress. 
The photo earned Hawkins several praises from her fans as they could not get enough of her elite sense of style, especially since her age-defying looks have been a constant topic of discussion.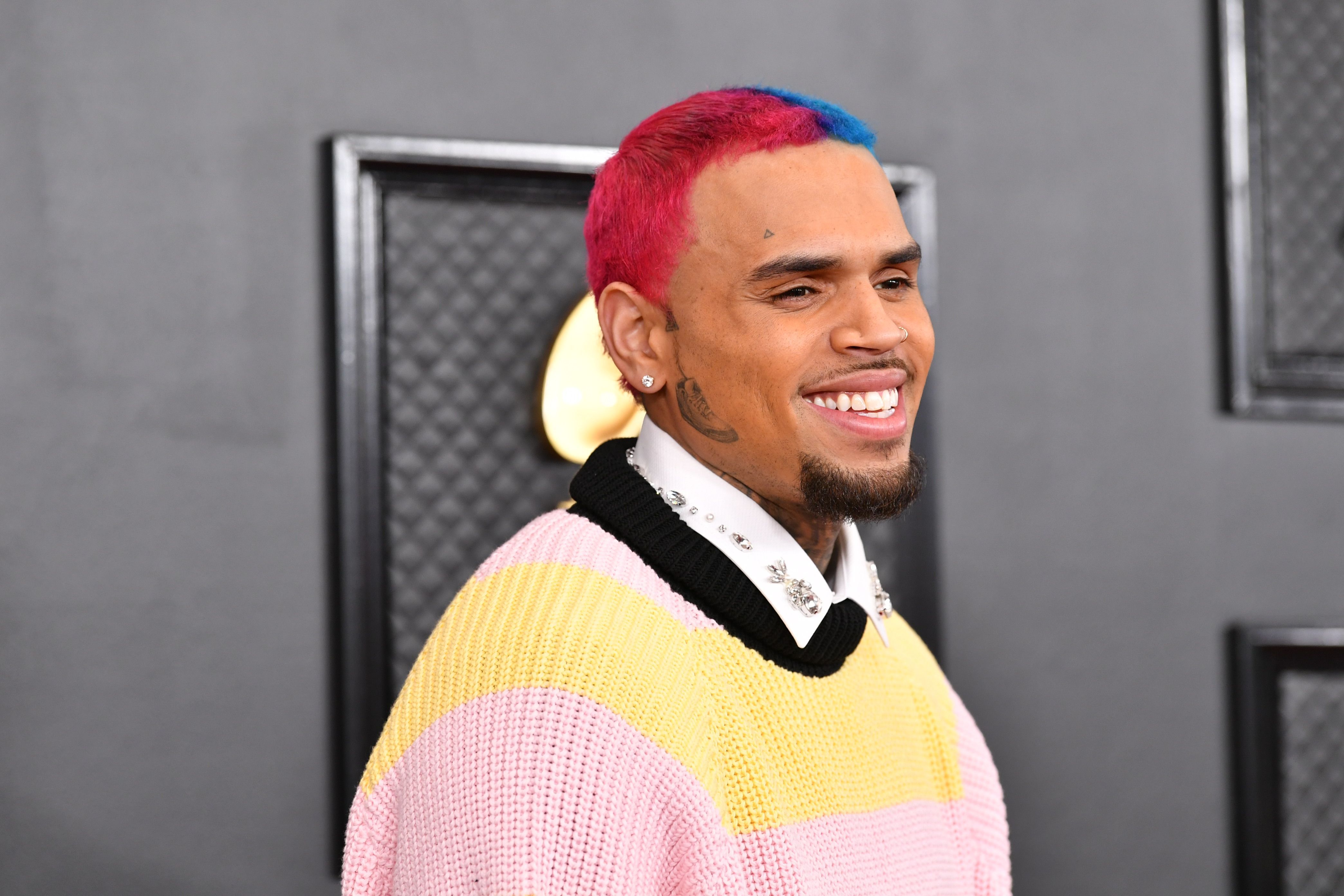 In the picture, Hawkins was standing in her cream-colored living room clad in a sweeping see-through black dress with no sleeves. Her trim legs were on full display as the gown had a slit that went all the way up her thighs. 
She had her luscious dark curls packed up into a messy bun and completed the look with a stylish pair of white glasses and a designer handbag. Beneath the picture, Hawkins captioned: 
"ITS SATURDAY AND IM OUT!!! ♥️."
Over the years, Hawkins' remarkable sense of style and youthfulness has placed her among the ranks of celebrity moms who still have it going. She has made it clear to her fans that age would not stop her from being her best self. 
Among the many celebrity mothers on the list are American model Nicole Murphy, rapper Lil Yachty's mother, Venita McCollum, socialite Jordyn Woods mother, Elizabeth Woods, and business mogul Kris Jenner.
Many listeners felt Brown was colorist when he rapped that he only liked black girls with nice hair. 
Besides being up to date with the world of fashion, Hawkins has also successfully played the mother's role and kept an eye out for her son, Brown. Through the thick and thin of his career, she has always been a pillar of support. 
During his time in rehab, the grandmother of two never failed to show her son how much she loved him as she stood by him through the rough patch. After he completed his three months of anger management rehab, the singer expressed his profound gratitude.
When the singer dropped his hit album, "Indigo," last year, several controversies sprung up about a particular song's lyrics on the tracklist. Many listeners felt Brown was colorist when he rapped that he only liked Black girls with nice hair. 
Despite all the backlash he received, Hawkins stood up for her son with a post on her Instagram feed. She opined that people were just blowing the whole thing out of proportion, and she felt it was just ridiculous. 
Though the singer has had to fight to keep himself out of the bad light, he is undoubtedly a grateful father. Last December, he welcomed his second child, Aoki Brown, with his recent ex, Ammika Harris.
Brown has also had his fair share of Hollywood relationships as he used to date singer Rihanna. Earlier this year, when she spoke about her desire to have kids, Brown opined in a recent interview that he felt she would make a wonderful mother.