Michael Strahan's Twin Daughter Sophia Smiles like Her Dad in Adorable Photo Posing with a Cat
Michael Strahan's twin daughter, Sophia, updated her social media page with a lovely snapshot of herself enjoying some quiet time with her pet cat as she displayed a sweet smile showing her uncanny resemblance to her TV star dad. 
Michael Strahan's teenage daughter, Sophia looked pretty as always as she took a chill selfie with her pet cat while she lounged at home. She shared it on her Instagram story.
Sophia, who rocked a grey and dark blue hoodie, reclined on a white sofa with her furry pet lying on her chest. The youngster completed the lovely selfie with a broad smile.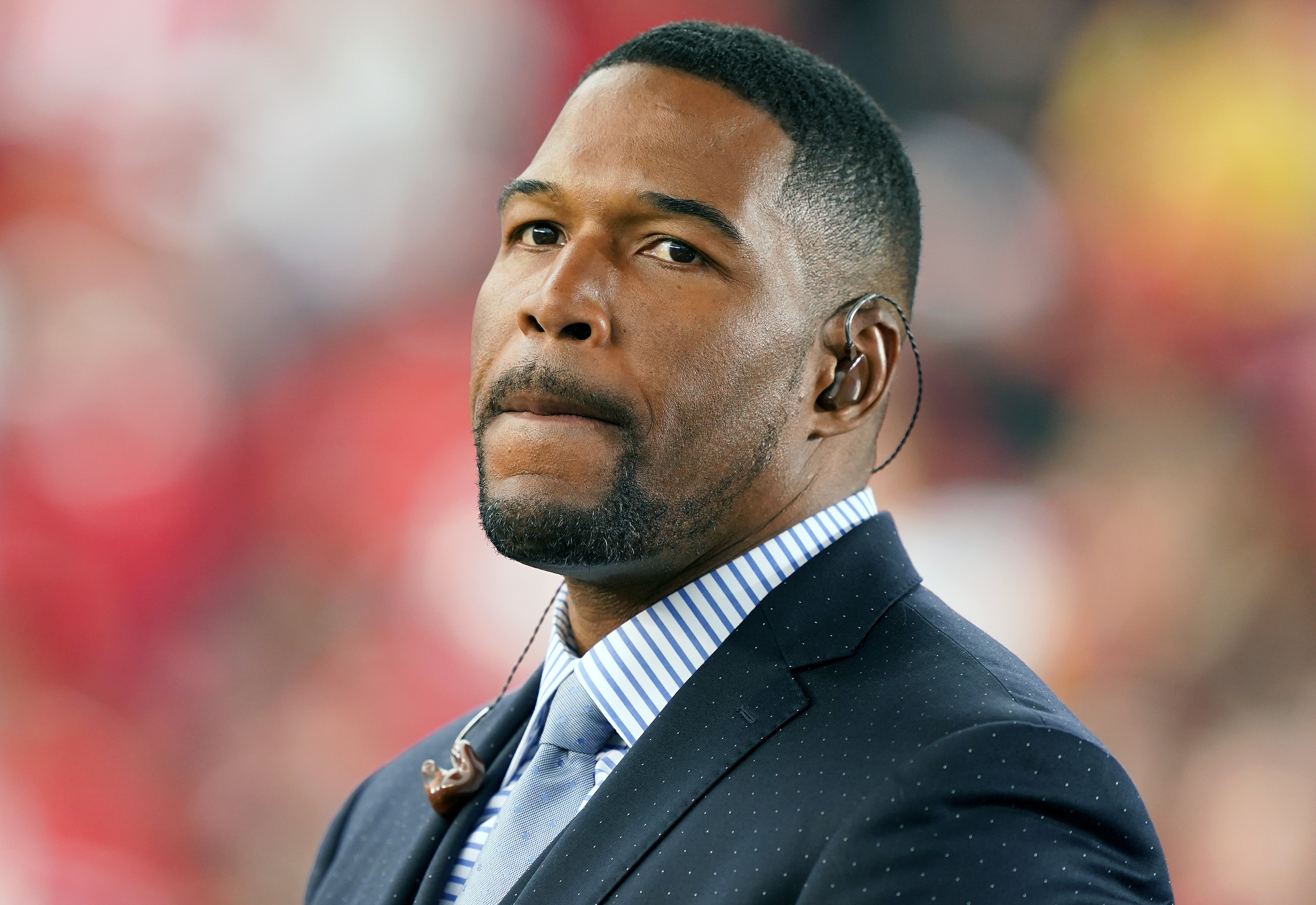 The teenager's smile turned out to be the highlight of the picture as she presented a look so similar to her dad's. Sophia also let fans know that she was a cat lover.
Although Sophia and her twin sister, Isabella, may be showing off their updates and sunny lifestyle on social media, their parents are back at their court visits over legal issues.
Recently, former NFL champ Michael Strahan filed a lawsuit against his ex-wife and the mother of his twin daughters, Jean Muggli. The star dad claimed that Mugli had been physically and emotionally abusing their 15-year-old daughters.
Michael mentioned that he felt the need to let his kids know that it does not always end that way.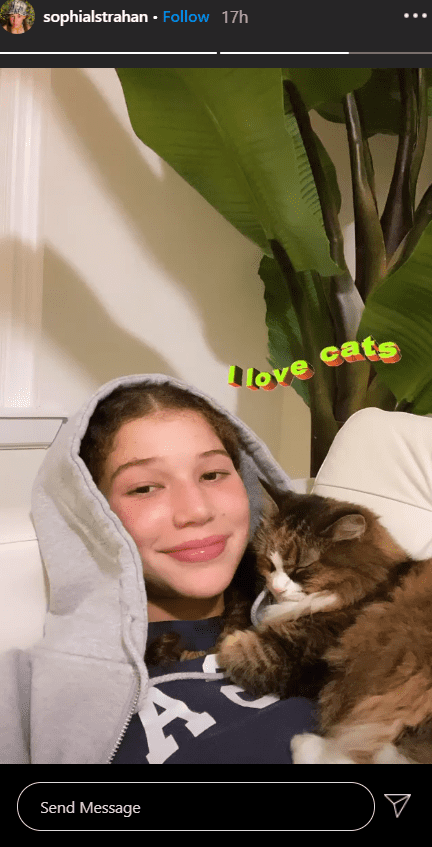 Strahan made it known that he had evidence that Muggli also stopped their daughters from engaging in extracurricular activities and their equestrian lessons. The "Good Morning America" star who currently has visitation rights is filing for primary custody.
While battling the situation in his family, Strahan knows how to keep the issues at bay and concentrate on being happy and positive about life. In his book, "Wake Up Happy," Strahan outlined routines and values he imbibes to keep up optimism.
One of these is to realize that no one is perfect. The TV anchor added that the best thing is to stop trying to be perfect once one comes to this realization. Strahan, a dad-of-four, backed it up with believing in oneself and not giving up.
The entertainer noted that it is essential to have goals, and as such, one is able to channel energy into productivity. He added that it is good to set one's mind on a plan. 
Veering into fatherhood, the 48-year-old mentioned that it was necessary for him to set good examples for his kids. Although he has had two broken marriages, Michael mentioned that he felt the need to let his kids know that it does not always end that way.