John Travolta Is All Smiles While Hanging Out with Food Network Star Guy Fieri
John Travolta showcased his new friendship with celebrity Chef Guy Fieri in a recent Instagram post. The actor was all smiles as he bonded with the Food Network star alongside a group of other friends.
As renowned actor John Travolta continues to deal with the devastating demise of his wife Kelly Preston, he has had to rely on good friends to help him through the tough times. 
Yesterday, the "Pulp Fiction" star took to Instagram to unveil a new friendship with celebrity chef Guy Fieri. He uploaded a lovely photo of him and Fieri enjoying a meal in an outdoor restaurant by the sea joined by four other friends.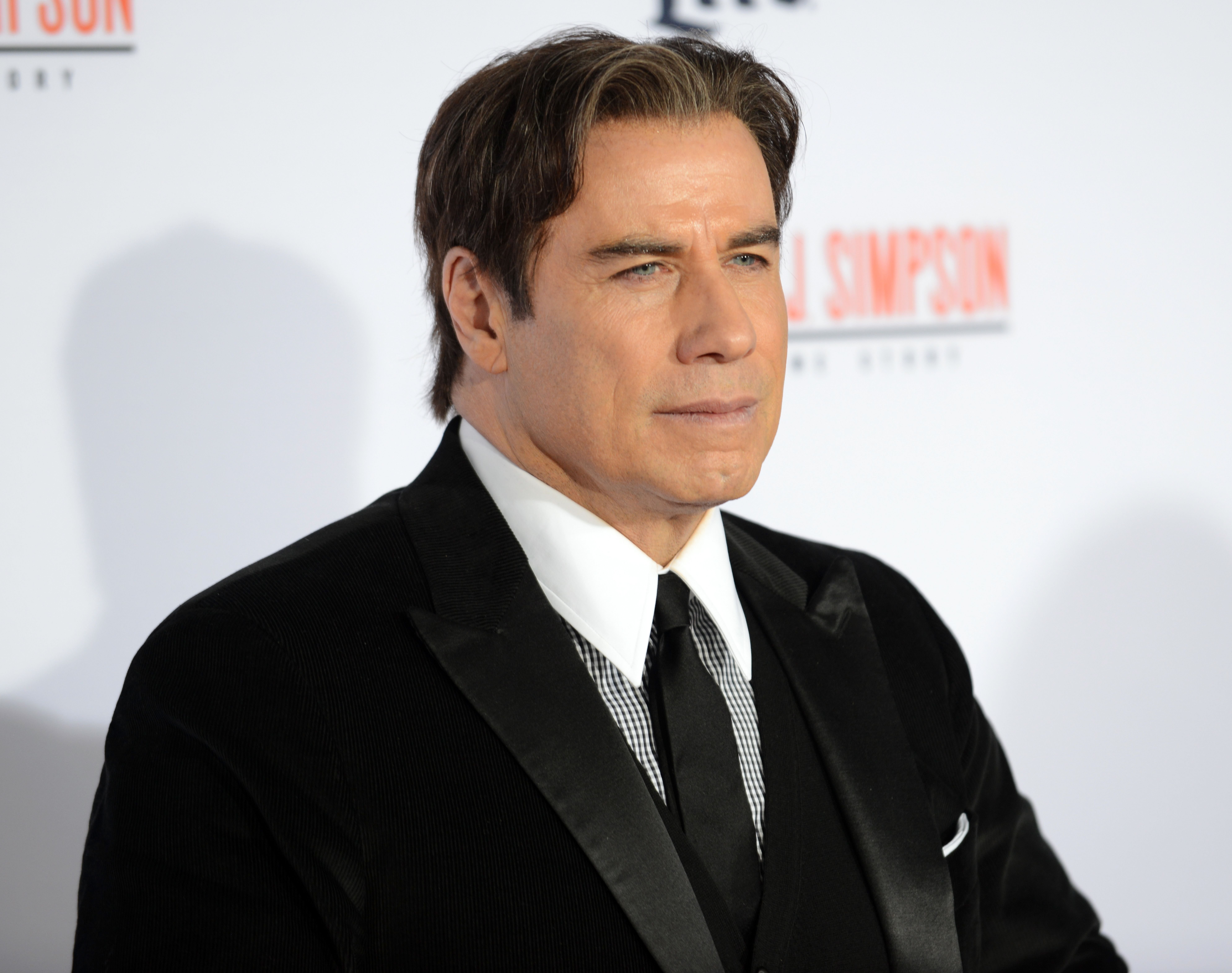 Travolta was all smiles in a casual, relaxed v-neck t-shirt, seated across from the Food Network star with his trademark blonde spiky hair. Fieri, who donned a black button-up shirt, seemed glad to be in the actor's presence and was the one who took the selfie of the group. 
The lovely hangout comes weeks after the "Grease" actor honored his late wife on her posthumous 58th birthday.
The table had glasses of wine and leftovers, showing that they were all having a good time. Travolta spoke to their budding rapport in the accompanying caption that simply read: 
"Lunch with @guyfieri. What a guy!! A start of a wonderful friendship!"
According to reports, the duo met when Travolta took a lovely vacation trip to Flavortown. However, Travolta didn't specify if the hangout was at one of Fieri's numerous restaurants or if the restaurateur was responsible for making their sumptuous meals.
The lovely hangout comes weeks after the "Grease" actor honored his late wife on her posthumous 58th birthday with a touching tribute on Instagram. Travolta reiterated his eternal love for Preston with a collage of their throwback wedding photo alongside that of his parents.
The lovebirds looked happy in their wedding attires, with Preston donning a strapless gown while Travolta looked dapper in a black-and-white suit. The heart-wrenching caption simply read: 
"Happy Birthday, hon! I found this photo of my mom and dad'swedding. It was nice to see ours alongside theirs. All my love, John."
Preston, an actress, shockingly passed away on July 12 after a two-year private battle with breast cancer. According to reports, her family was by her side when she took her last breath. She was cremated and honored in a ceremony in Brooksville, Florida.
Kelly's demise has been tough on Travolta, whom she was married to since 1992, but he has managed to be strong for the sake of their two children, Ella and Benjamin, as confirmed by his close pal Tommy Lee.
Lee revealed that the 66-year-old was able to find some comfort because he saw Preston's death coming, so he could make peace with it. The singer maintained that his friend was in good spirits, taking life each day at a time.