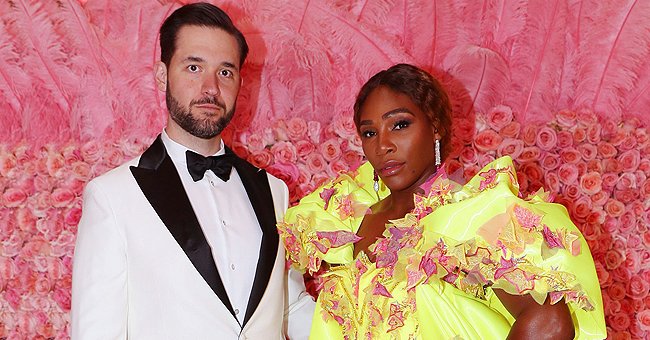 Getty Images
Serena Williams' Husband Shared a Sweet Photo of Their Daughter Olympia Looking at a Sculpture
Alexis Ohanian, internet entrepreneur and husband of American tennis player Serena Williams, shared an adorable photo of their daughter Olympia looking at a sculpture in a recent post on his Instagram.
Alexis Ohanian, famous American entrepreneur, and husband to renowned tennis player Serena Williams posted a sweet photo of their daughter Olympia staring at a sculpture on his Instagram feed.
In the heartwarming picture, the 3-year-old was seen holding on to the edges of a stand as she stared up at the sculpture perched on it. The sculpture was that of a little donkey strapped with a massive brown box on its back.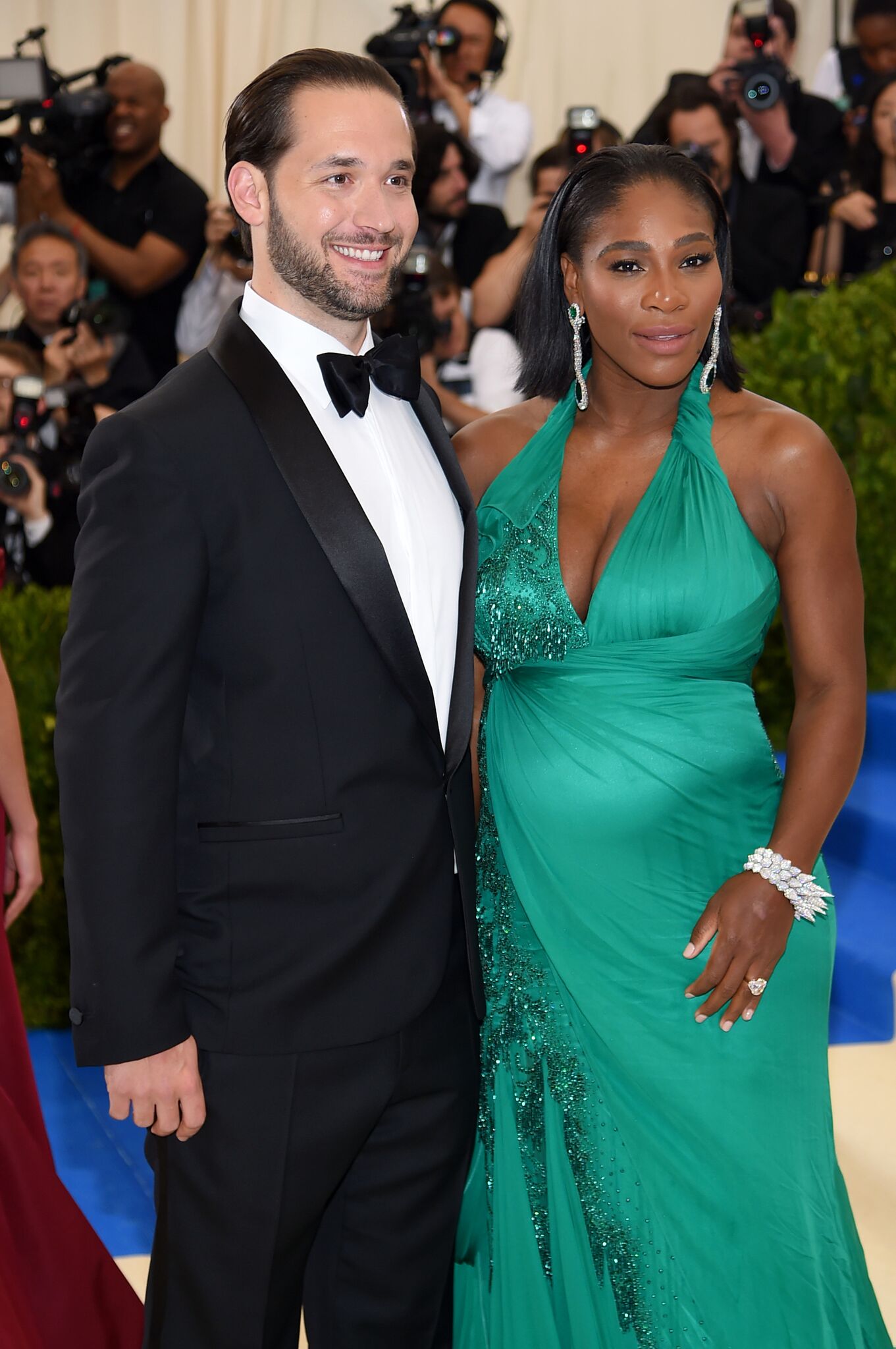 Alexis Ohanian and Serena Williams at the "Rei Kawakubo/Comme des Garcons: Art Of The In-Between" Costume Institute Gala at the Metropolitan Museum of Art on May 1, 2017. | Photo: Getty Images
Olympia, who was clearly smitten by the art piece, was dressed in blue, but the rest of her outfit was hidden outside the picture frame. She had her cute hair parted into four sections and braided to the side.
The photo was taken by Ohanian who was no doubt spending quality time with his adorable little princess. Beneath the picture, he captioned:
"Radcliffe Bailey, Monument for a Promise."
The father-daughter duo has continued to strike raw chords in the hearts of fans with their adorable public appearances. Last month, during Williams' game at the 2020 U.S. Open, the pair showed up to cheer her on.
The match took place on September 5 at the Billie Jean King National Tennis Center in New York City. The athlete was to play against American tennis star Sloane Stephens.
She replied that she forgot Olympia was coming out to watch her and hoped she "saw her mama fighting."
Though the crowd in attendance was limited due to measures to curb the spread of COVID-19, Olympia and Ohanian were seated at the front row of the stands energetically cheering Williams on.
In an adorable video posted on Ohanian's Instagram feed, the tennis star and her sweet daughter were seen sharing a precious moment midway through the match. Williams at first did not notice her family watching, but when she looked up, she spotted Olympia waving.
The tennis star proceeded to wave back at her while she took a slug of water, causing the little girl to burst into grins. Also, Ohanian's mask which had "GIRL DAD" inscribed on it, garnered him some attention when the video went viral.
After her victory against Sloane, when Williams was asked what she hoped her daughter saw while watching her play, she replied that she forgot Olympia was coming out to watch her and hoped she "saw her mama fighting."
A few weeks later, Williams took to her Instagram and posted wholesome snaps of moments she shared with the little princess during her training time at Mouratoglou Tennis Academy. The photos were taken just a day before the star's birthday.
In July, sweet photos of the mother and daughter also made the rounds. The pair was dressed in adorable matching purple tennis outfits and took up the same stance as they prepared to play at the tennis court.
Please fill in your e-mail so we can share with you our top stories!