Tia Mowry's Son Cree Shares Video Having a Fun Morning While Playing with Adorable Sister Cairo
Tia Mowry and Cory Hardrict's son, Cree has his own Instagram account and he recently posted a cute video of him and his little sister Cairo playing together.
Nine-year-old Cree Hardrict created his Instagram account on August 9, and as the bio reads, it is monitored by  his mother, Tia Mowry.
Ever since, he has been posting photos and videos of him having fun in the family pool, working out, and playing around with the camera's slow-motion tool.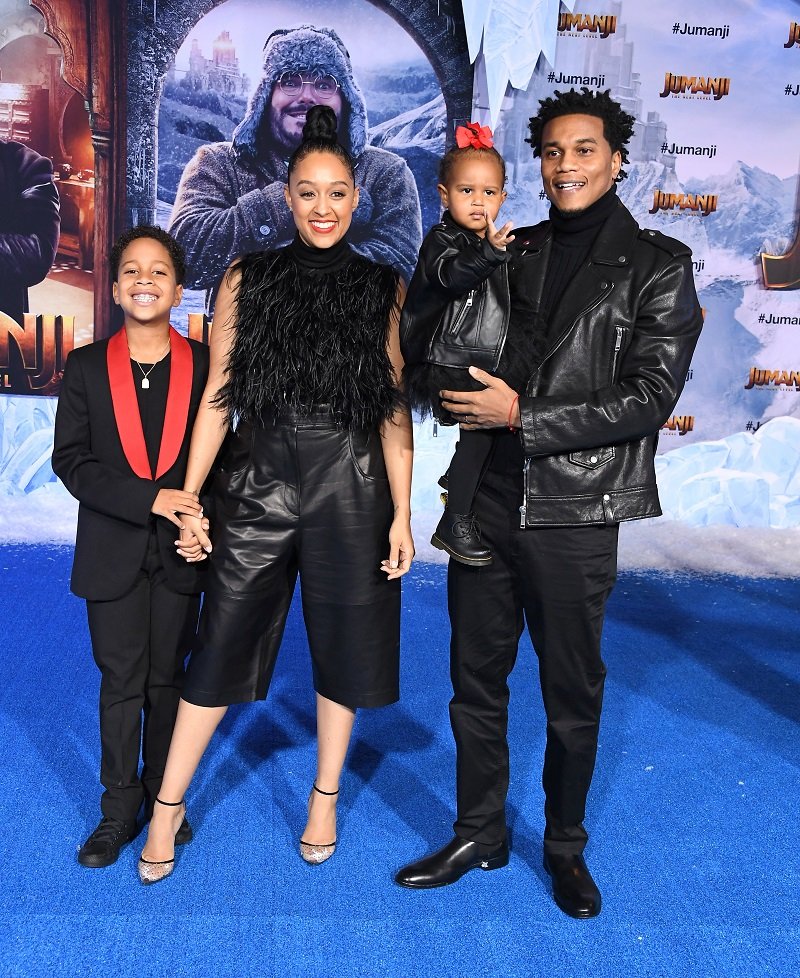 CREE HARDRICT IS AN "AMAZING" BIG BROTHER
On October 18, Cree shared a short video of him and his two-year-old sister Cairo sitting on what looked like Cairo's bed. The brother-and-sister duo was having a great time together playing with some stuffed animals.
Shortly after the clip hit the internet, some of Cree's followers took to the comment section to share their thoughts. One of them praised the boy for being an "amazing big brother."
A different netizen encouraged him to "cherish" those moments with his sisters as they "breeze by" quickly. A third person labeled Cree as an excellent brother and urged him to always protect his sister.
Earlier this year, Mowry made headlines after stating that parents had the responsibility to talk to their kids about being anti-racists as "it starts at home."
When Tia's daughter sees her cousin, she goes, "Cairo?"
The "Sister, Sister" actress pointed out that being racist is a behavior that people learn at home, so it is all about communicating, raising awareness, and teaching children about different cultures.
Mowry also said that in her case, she reads books to her children about "pivotal people" who had a meaningful impact within the movement, including Rosa Parks and Martin Luther King Jr.
IT IS HARD TO DIFFERENTIATE TIA AND TAMERA MOWRY
Although Mowry and her sister Tamera Mowry have been famous since the 90s, some people still have a hard time telling them apart. According to the former, her daughter Cairo also has that problem. She said:
"When [Cairo] looks at my sister Tamera, she'll go, 'Mama.' Because she thinks it's me. That's what it's like having a twin in the family."
If that wasn't enough, there is an uncanny resemblance between five-year-old Ariah (Tamera and Adam Housley's daughter) and Cairo. So, when Mowry's daughter sees her cousin, she goes, "Cairo?"
Earlier this month, Mowry uploaded a couple of images on Instagram showing herself and her toddler in matching outfits. In one of the pics, the mom-and-daughter duo flashed their smiles at the camera. For the second image, Cairo was mainly focused on the big pumpkin her mom was sitting on. What a cute little girl!