Chris Brown's Adorable Daughter Royalty Looks Cool Posing like a Model in Animal-Print Dress
Chris Brown's daughter, Royalty looks like a cute little model in a photo shared on her own Instagram account. She has over one million followers.
Although Nia Guzman and Chris Brown's kid is only six years old, she already has a very well-known Instagram account (managed by Guzman) filled with adorable photos and videos of her and some of her friends.
On October 18, Guzman shared on Royalty's Instagram account a photo of the girl rocking a cute dress that made her look like a model. The dress is very particular, to say the least, as one half of it is entirely black, and the other half has an animal-print design.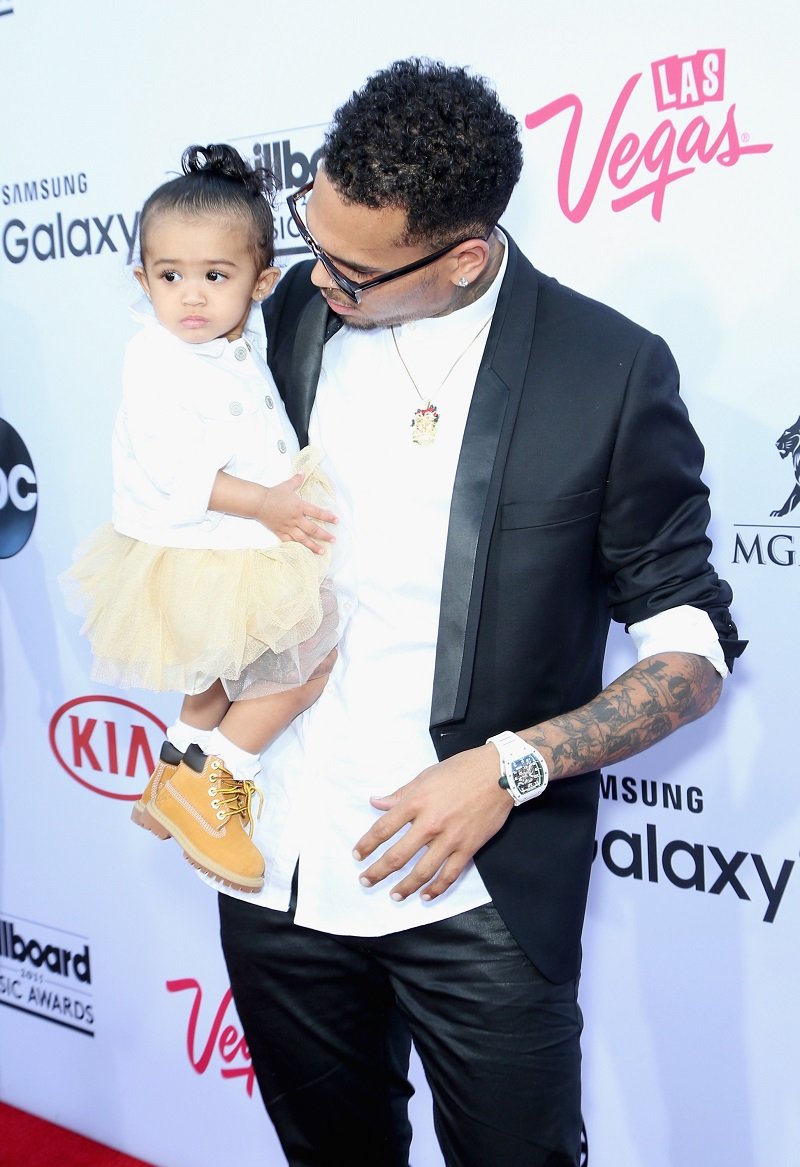 ROYALTY LOOKING CUTE
Apart from flashing her smile and slightly tilting her head for the camera, Royalty appears with a hand on her hip, showing that she has the potential to become a child model.
Shortly after posting the photo, which currently has over 25K likes, some people took to the comment section to share their thoughts.
One netizen pointed out that Royalty looks like a "runway kiddy supermodel." Some other Instagram users praised everything from her hair to her dress.
It was Royalty's long braids that attracted all the attention.
ROYALTY CAN RIDE A SKATEBOARD
It is not the first time that Brown's daughter attracts a lot of attention with a social media post. Earlier this month, Joyce Hawkins, the singer's mom, uploaded a video on social media showing Royalty riding a skateboard.
In the clip, the six-year-old girl was wearing her protective gear (elbow and knee pads and a helmet) while unsuccessfully trying to get on the skateboard twice.
Royalty's third try was better than the previous two, but she only stayed on for a couple of seconds, so Hawkins encouraged her to try it one more time. It was worth it as the girl rode her dad's skateboard like a champ.
MORE OF THE LITTLE FASHIONISTA
In late-September, Guzman shared on Royalty's Instagram account another photo of her daughter rocking an adorable blue dress and heart-shaped sunglasses.
While her outfit looked cool, it was Royalty's long braids that attracted all the attention. Her little pale blue purse, necklaces, and bracelets also gave her that final chic touch.
Brown is 31 years old and is the proud father of two: Royalty and Aeko Brown, his youngest kid born in November 2019 to model Ammika Harris.