'The Real' Co-host Jeannie Mai Shares a Tribute to Her Grandparents in This Touching Post
"The Real" co-host Jeannie Mai was feeling sentimental as she shared a heart-warming tribute to her beloved grandparents in a touching social media post.
Acclaimed TV show host Jeannie Mai is proud that she came from a resilient family of refugees. She took to Instagram on October 20 to share a heartfelt tribute to her grandparents, the reason for her family's existence. She wrote:
"If it weren't for my grandmother and the perseverance of my family, I would not exist."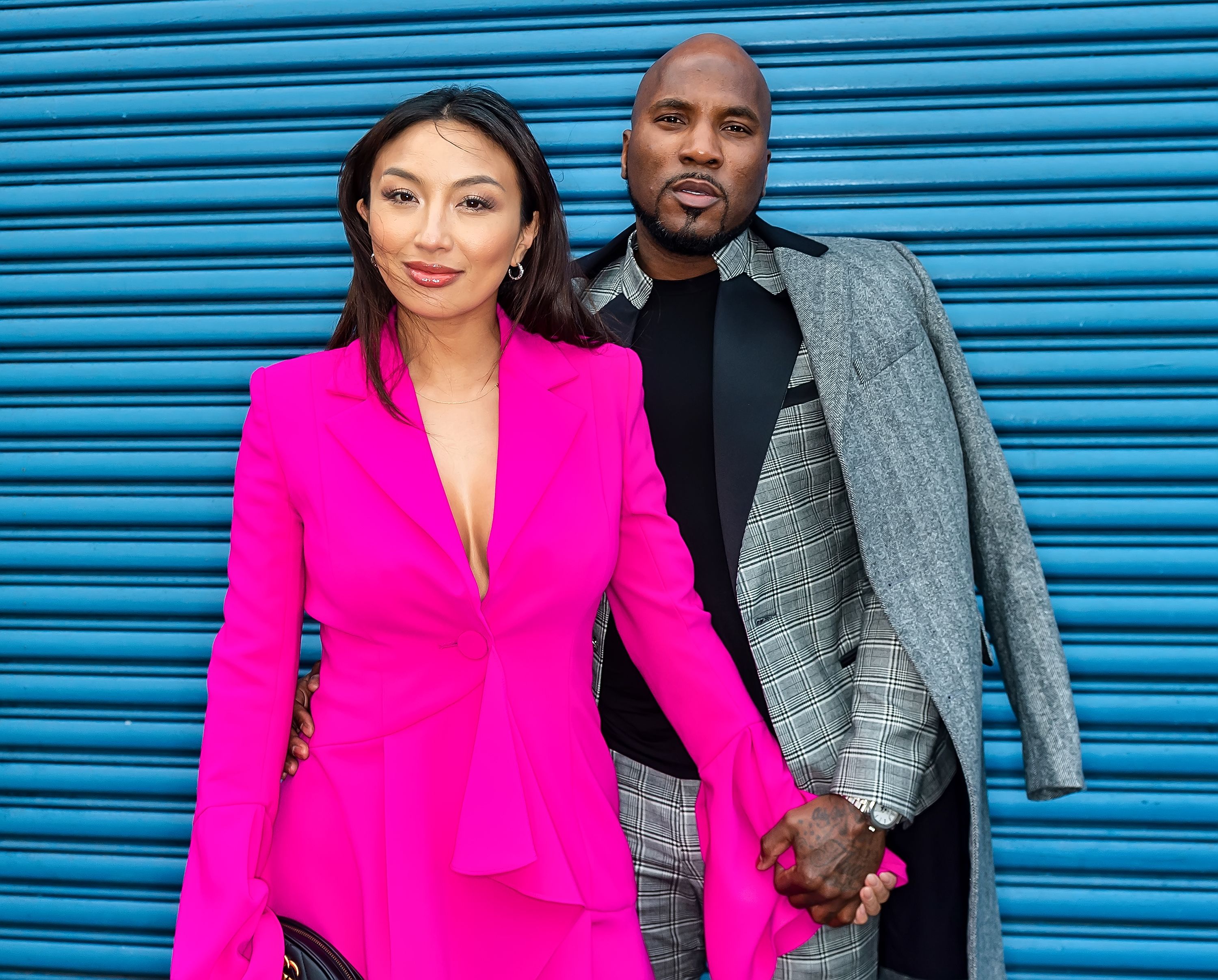 A PROUD GRANDDAUGHTER
In the first picture, Mai, who is of Vietnamese descent, hugs her beloved grandmother on the hospital bed. She wrote in the caption that she loves her "Bà Ngoại," which means grandmother.
The second snap she posted was an old black-and-white image of her grandparents, her Uncle Jessie, her late Uncle Nghĩa, and her mother, Olivia Mai. They were all dressed in traditional Vietnamese outfits.
Mai feels honored to share how her grandparents graphed their escape from communism and how her Uncle Jessie rescued her family at sea.
Acknowledging her roots, Mai shared that millions of Vietnamese refugees or "boat people" risked their lives to attain freedom by traveling to the United States. 
Coming to a foreign country was no easy feat. With her grandparents' difficult past, Mai said their story is her story and that it is filled with gratitude, love, and hope. If not for them, she would not be where she is today. 
With Mai competing in the dance showdown, the TV personality recently gained 20 pounds.
THE COUPLE'S  "SYMBOLIC" DISNEY SONG
As one of the competing celebrities on the hit show, "Dancing with the Stars"  together with her dance partner, Brandon Armstrong, Mai is dedicating her dancefloor journey to her grandparents.
Aside from her grandparents, she earlier devoted a Disney-themed dance presentation to her fiance, rapper Jeezy. She chose the song "Married Life" from the popular Disney movie, "Up."
The song, Mai said, was "very symbolic." It was the same song the TV show host played when she and the rapper were still dating. 
OLIVIA'S MOTHERLY ADVICE
Meanwhile, Olivia, her mother,  who once disowned Mai as a teenager, gave her advice on how to get high scores during the DWTS showdown. Armstrong, a professional dancer, received the same advice, too.
Olivia encouraged her daughter and Armstrong to stay competitive and maintain high scores. Mai assured her mother that they will perform well and will not be included in the bottom two.
With Mai competing in the dance showdown, the TV personality recently gained 20 pounds. She was underweight in the past, but she now has a healthier mindset with the routine she is getting from dancing aside from regular workouts.
With her latest body transformation, Mai is feeling her best self. She shared a picture of herself on Instagram, and fans were speechless over her stunning summer vibe look.
A fashion expert, Mai was dressed in a one-piece denim bikini, a pair of sunglasses, and a large hat. Her stylish swimwear had a cute belt on the front, highlighting her hourglass figure.