Man Accidentally Releases 250 Live Crickets into His Bathroom — Here's What Happened
A naïve pet owner got himself in big trouble with his wife after he caused a sudden plague of insects all over his two-floor family home, sharing his hilarious ordeal in a viral Twitter thread.
Washington Post reporter Christopher Ingraham has recently gone viral because of a hilarious episode involving 250 live crickets he ordered and of which he rapidly lost control of as he shared in his social media.
The episode took place in December 2018, but it was reported again a year ago, and it is worth revisiting the surreal incident, not only for the laugh but also to learn a lesson or two about handling animals at home.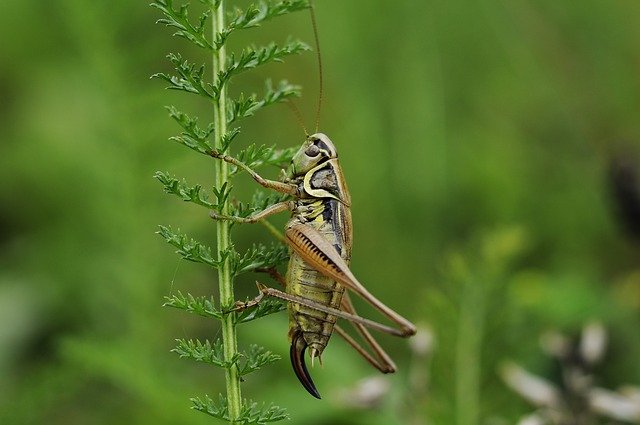 As Bored Panda shared, Ingraham had gotten himself a bearded dragon lizard as a pet for his family, and in order to feed the voracious reptile, he made his first bulk order of live crickets, which were soon delivered via FedEx.
On
a Twitter thread
posted on December 28, 2018, Ingraham revealed that he wasn't expecting the live crickets to come in a cardboard box, instead believing that the insects were going to be kept in a more secure container.
So as soon as he cut the tape and opened the box, a ton of crickets were released in his living room. Not able to deal with the issue in the middle of the workday, Ingraham simply put the tape back on the box and hid it in the upstairs bathroom.
Crickets on the floor. Crickets on the walls. Crickets in the sink. Crickets in the toilet.

— Christopher Ingraham (@_cingraham) December 29, 2018
Unaware of all this, 20 minutes later, Ingraham's wife starts to complain about a plague of crickets in the kitchen, leaving him no option but to admit that it was all a result of his cricket purchase gone wrong.
Upon returning to the upstairs bathroom to check on the box with the crickets, he found out that he didn't seal the box shut correctly and the hundreds of crickets inside had spread all over the bathroom.
The only way for Ingraham to solve this was to get an old aquarium from the shed and to spend 45 minutes collecting crickets to put them in the aquarium. However, at that point, many of the creatures had also occupied the downstairs.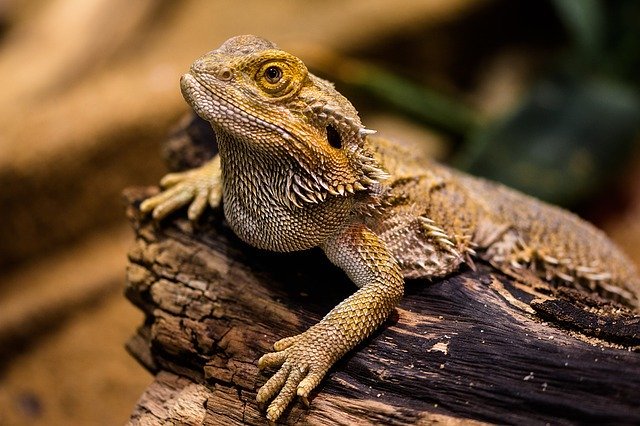 By the time of the tweets, Ingraham had allegedly spent 10 hours hunting crickets, which he compared to a game of Pokemon, and he warned others planning to purchase crickets about how upset his wife was over the entire incident.
"I make this information public because if I do not send any tweets tomorrow, it is because my wife murdered me after finding a cricket in our bed in the middle of the night," Ingraham wrote to conclude this funny story.
I'm pleased to report that I'm still alive, and that my marriage is still intact! You all had so much fun with this that my editor made me turn it into a story, which I present to you here, as a sort of director's cut of this thread. https://t.co/oXuG9Tj4yy

— Christopher Ingraham (@_cingraham) December 29, 2018
ALSO NOT THE BEST IDEA
Fortunately, Ingraham's amateur mistake in handling large populations of insects didn't cause major damages in his home, but an (also amateur) gardener facing an infestation of cockroaches in his back yard cannot say the same.
In an incident that went viral in October 2019, a man named Cesar Schmitz got captured by his home's security camera as he accidentally blows his lawn in a desperate attempt to get rid of the undesired visitors.
The 48-year-old truck driver from Brazil didn't come up with a better idea than to throw a cap full of gasoline in the lawn and setting it on fire, which resulted in a small explosion that sent big chunks of dirt up in the air.
Schmitz, as well as his two dogs, can be seen jumping in fear after the explosion, but luckily nobody was injured in the incident, which the man later admitted to could have been fatal.