Watch Carrie Underwood Accept Her Cmt Award for 'Video of the Year' in This Cozy Camel Sweater
Carrie Underwood shined bright at the 20202 CMT Music Awards on Wednesday evening. The country singer earned another two wins to add to the growing list, and she gratefully took to social media to thank her fans.
On Wednesday evening Carrie Underwood raked in another two wins at the CMT Music Awards that aired live from Nashville. Beating the competing for the night's biggest award, the 37-year-old couldn't be happier.
Since voting fans decide the award winners, Underwood expressed her gratitude to them in a short clip, smiling from ear to ear as she accepted the awards remotely.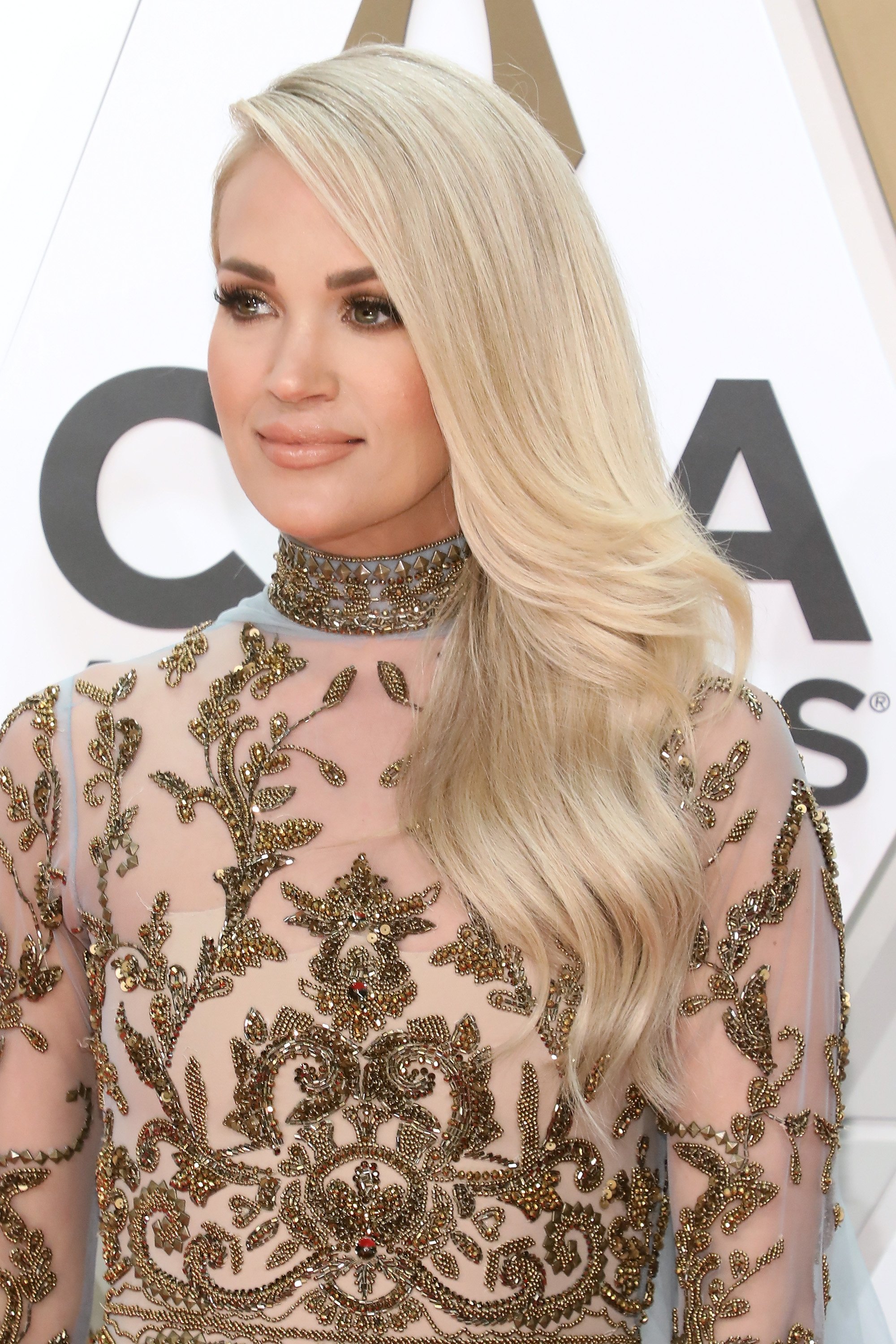 SHE WALKED AWAY WITH TWO AWARDS
The first award Underwood won was for the Female Video Of The Year category. Then, she came up against fellow finalists Tanya Tucker and Keith Urban for Video Of The Year, which she walked away with as well, making it her 8th win in the category. Accepting the award remotely, Underwood gushed:
"This one is really all about you guys, especially because we — again — haven't been together. I feel so loved this evening so thank you guys so much."
HER PREVIOUS WINS
When Underwood won Video Of The Year for her song "Drinking Alone," it marked her 22nd total CMT Award win. The 37-year-old earned her first award in the category back in 2007 with "Before He Cheats," and again as recently as last year with her hit song "Cry  Pretty."
I was so embarrassed for her that I just…
Wow! You voted and our girl @carrieunderwood takes home the trophy for Video of the Year at the #CMTawards! pic.twitter.com/1YARCoG1tv

— CMT (@CMT) October 22, 2020
In the years between 2007 and now, her songs "Cowboy Casanova," "Good Girl," "Blown Away," "See You Again," and "Something in the Water" all earned the prestigious award as well.
NOT UNDERWOOD
Despite her popularity as an artist, some fans are not quite sure what she looks like, as Kelly Clarkson humorously shared. During a recent "I'm Awesome at being Awkward" segment of her talk show, the singer shared that a fan once mistook her for Carrie Underwood.
The situation baffled Clarkson, who sympathetically autographed Carrie Underwood's name, even though she conceded that it might not have been the best course of action.
"I literally look nothing like Carrie Underwood," Clarkson said. "I was so embarrassed for her that I just…She was like, 'Can you sign this?' And I totally signed 'Carrie Underwood.' I think that might be illegal!"
The 2020 Billboard Music Awards also took place at the Dolby Theatre in Los Angeles recently. The ceremony would have taken place in April, but it got postponed to earlier this month and Kelly Clarkson totally rocked the stage.
The singer performed a rendition of a Whitney Houston song, and it reminded music listeners of the powerful pipes Clarkson has. She hosted the ceremony as well, and stunned in three different ensembles for the evening.