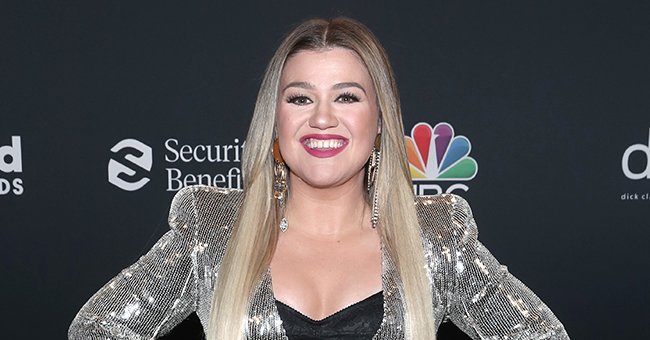 Getty Images
Kelly Clarkson Stuns at BBMAs in Silver & Gold Gowns before Covering Whitney Houston's Song
The 2020 Billboard Music Awards finally took place, and Kelly Clarkson stunned with her powerful voice as she hosted the ceremony for the third year in a row.
Relishing the opportunity to be back on the stage, Kelly Clarkson made the most of her rendition of a Whitney Houston song during the long-overdue awards ceremony.
The Dolby Theatre in Los Angeles finally came alive with the sound of music as the 2020 Billboard Music Awards went ahead as scheduled after being postponed back in April due to the novel coronavirus pandemic.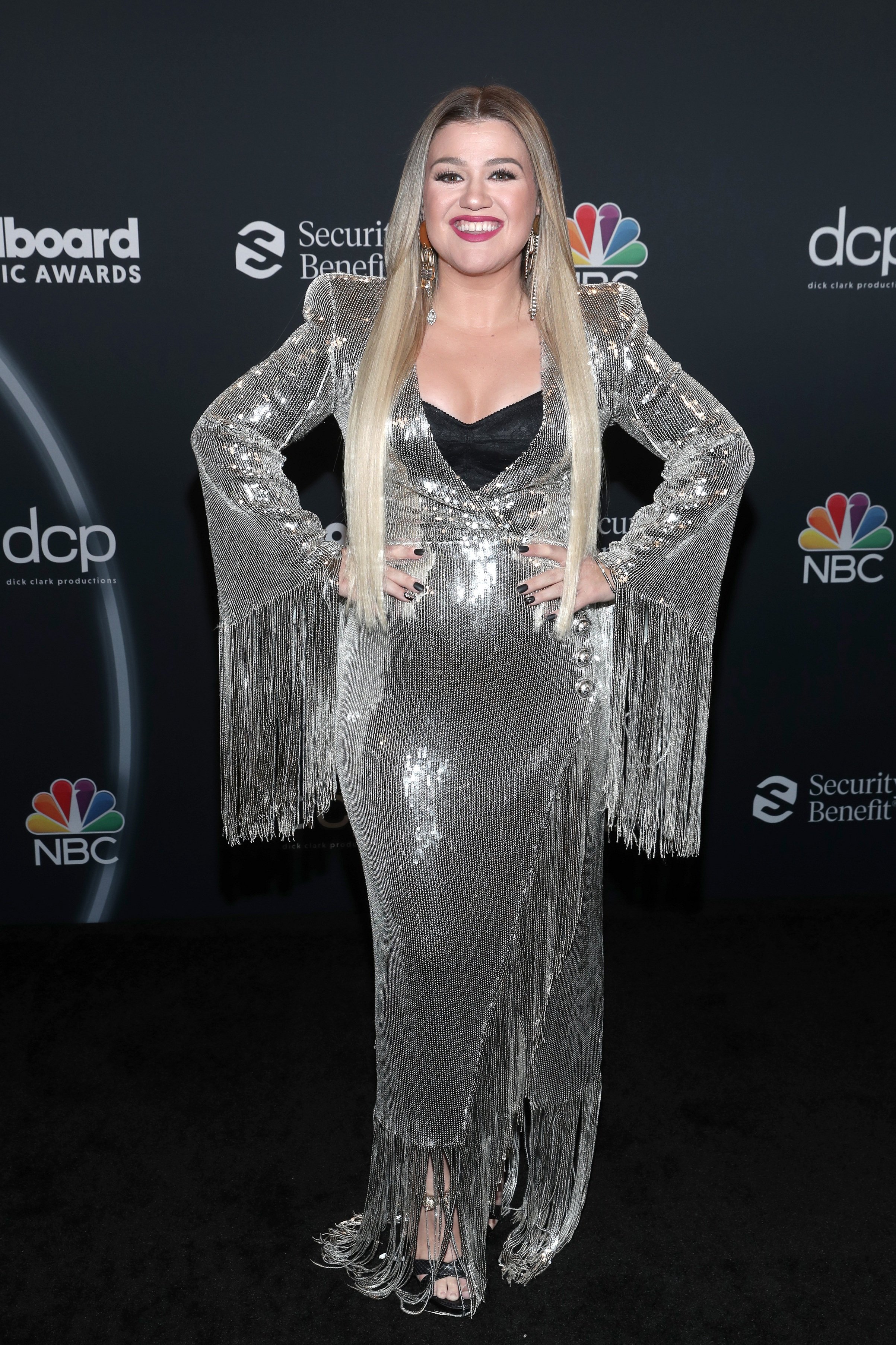 Kelly Clarkson attends the 2020 Billboard Music Awards, broadcast on October 14, 2020, at the Dolby Theatre in Los Angeles, California. | Source: Getty Images.
THEY ACCOMMODATED SOCIAL DISTANCING REGULATIONS
The event kept to social distancing regulations, and the winners of awards didn't receive their trophies from the presenter directly. The traditional red carpet also made way for a backdrop for the stars to take pictures at the ceremony.
While performing on stage, the artists also gave each other space as they delivered amazing performances, like Clarkson's one when she covered Whitney Houston's "Higher Love."
CLARKSON NAILS HER PERFORMANCE
Clarkson sparkled in a silver fringe and sequins dress as she took to the stage alongside famed female drummer Sheila E and Pentatonix to remind why she won "American Idol" back in 2002.
The country singer looked beautiful and comfortable being back on the stage with a powerful voice that flowed over the high notes with ease. It's been months since singers like Clarkson performed in places other than their homes or private studios.
THEIR GOAL WITH THE AWARDS CEREMONY THIS YEAR
The country singer changed into three different outfits for the evening, including a stunning sparkling black number cutout over the chest area. Glad to be a part of the event, Clarkson previously shared that their aim is to give people a sense of normalcy they haven't experienced in months, as she reportedly said:
"People are used to watching the Billboard Music Awards every year so we're trying to keep that coming for everybody and provide the escapism that we all desperately need."
Last month, Kelly Clarkson had her fans concerned when she wore a black eye patch in the sneak peek into the new and second season of her popular series called "The Kelly Clarkson Show."
Even though she changed into various colorful outfits during the preview, the one constant that showed up in all of them was a black eye patch. Some fans found humor in the situation, but in light of health being a big topic this year, others expressed their concern.
While reports deemed an eye infection as the cause for the patchy appearance, Clarkson gave no explanation for her pirate look that had since gone back to the singer's normal. The new season of "The Kelly Clarkson Show" kicked off last month.
Please fill in your e-mail so we can share with you our top stories!