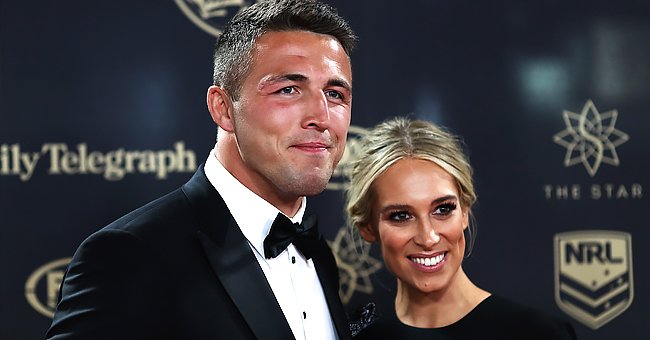 Getty Images
NRL Star Sam Burgess' Difficult Relationship with Ex-wife Phoebe — Take a Glimpse
Sam and Phoebe Burgess looked as though they had everything after a whirlwind romance. However, that romance ended as quickly as it began.
In 2014, NRL superstar Sam Burgess, who announced his retirement a year ago, first met Phoebe, a successful writer, in Sydney at an Avicci concert, as reported by the Daily Mail.
For eight months, the pair kept their relationship private. In September that year, Sam and Phoebe finally made their debut as a couple at the Dally M Awards in Sydney.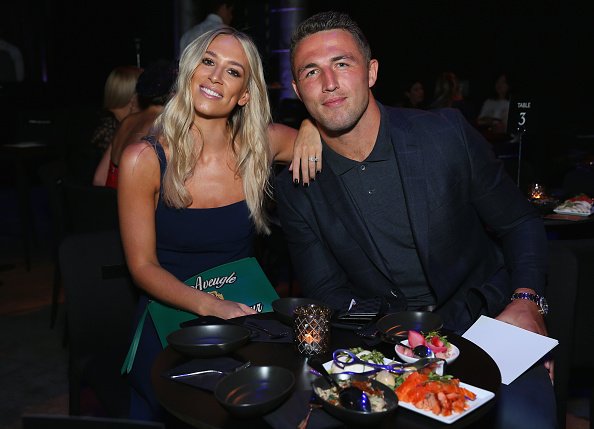 Phoebe Burgess and Sam Burgess at Australian Technology Park on February 7, 2018 in Sydney, Australia. | Photo: Getty Images
A month later, the couple decided to move to England after Sam signed with a rugby union team in Bath, Somerset. Sam then proposed to Phoebe in June 2015.
In December 2015, Sam exchanged his wedding vows with Phoebe in a lavish ceremony at her parents' estate in the Southern Highlands of New South Wales.
Phoebe gave birth to their first child, daughter Poppy Alice in January 2017. Sam and Phoebe welcomed their son, William "Billy" Mark, in December 2018.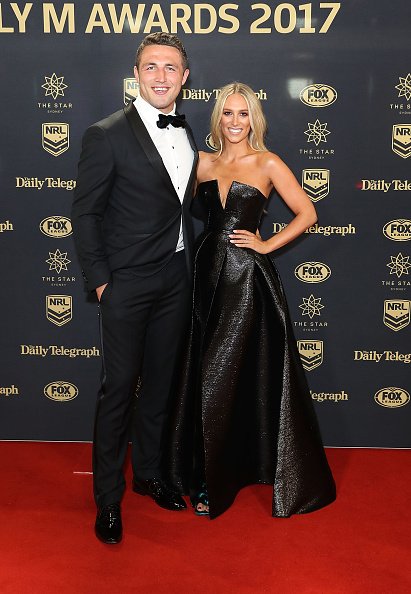 Sam Burgess and Phoebe Burgess at The Star on September 27, 2017 in Sydney, Australia. | Photo: Getty Images
SEPARATION AND A LAWSUIT
Sam and Phoebe separated less than a month after William was born. The two reconciled in April 2019. However, they separated for a second time six months later.
Things have started to unravel at a disturbing rate since then, according to News.com.au. Shortly after calling it quits, an interim Apprehended Domestic Violence Order (AVO) was taken against Sam on behalf of Mitchell Hooke, Phoebe's father.
In an interview, Phoebe opened up about her new life as a single mother.
However, Sam just seemed to ignore the case. In fact, he went to Mexico to enjoy a getaway with his mates. While in Mexico, he was spotted drinking in a luxury boat with women in bikinis.
Sam later pleaded not guilty to charges of intimidation and common assault in relation to an alleged altercation with his father-in-law at the latter's Southern Highlands property.
Sam also claimed that the allegations made by Phoebe were "born out of malice or retaliation." The former partner's bitter court feud has escalated with the lawyers of Phoebe hitting back at Sam.
LIFE AS A SINGLE MOTHER
In an interview, Phoebe opened up about her new life as a single mother. "I had an idea about how I wanted them to grow up and that's not going to happen now," she said.
However, Phoebe said she's adjusting and fully embracing being Poppy Alice and William's mother every day. And if that's being a single mother, according to her, she will embrace that, too.
The doting mother went on to say that she's attempting to make sure her children are surrounded by love, regardless of how the family looks. Her situation is something that actress Jennifer Garner can relate to.
Garner, who catapulted into stardom with her lead role on the television series "Alias," recently took to social media to open up about her life as a busy mom of three during the current global crisis.
Please fill in your e-mail so we can share with you our top stories!