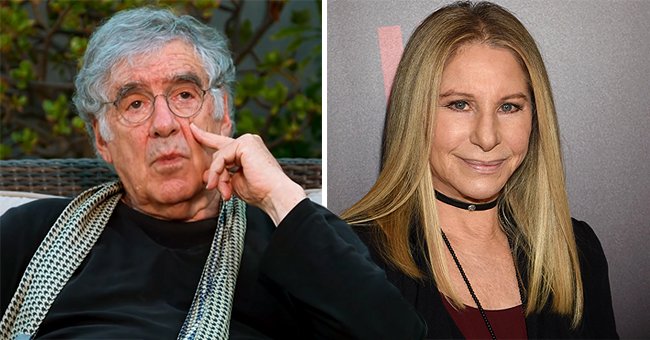 GettyImages youtube.com/CBS Sunday Morning
Elliott Gould Reveals What Ended His 8-Year Marriage with Barbra Streisand in the 1960s
In a recent interview, veteran actor Elliott Gould opened up about his eight-year marriage with Barbra Streisand, a successful singer, actress, and filmmaker.
On October 18, Elliott Gould told CBS Sunday Morning that he and Barbra Streisand grew in different ways during their relationship. He told the outlet that at one point, Streisand asked him why they grew apart.
"And I said my question would be, 'How could we have grown apart?'" Gould added. "The answer to that is that we didn't grow together, and the reason for that was because she became more important than us."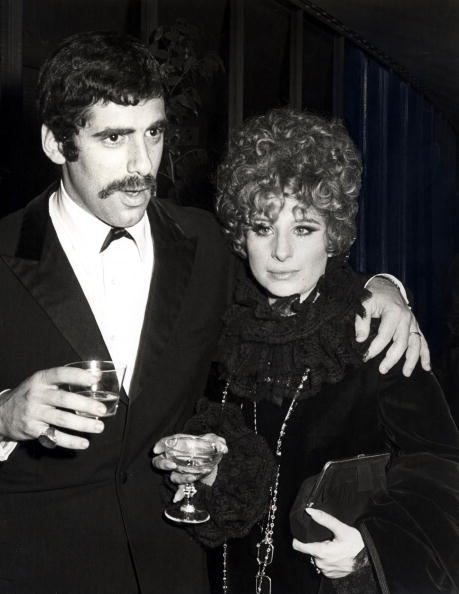 Elliot Gould and Barbra Streisand pictured in January 1968. | Photo: Getty Images
The actor went on to say that he told Streisand they did great in their relationship and that they made it very fast. Nobody had what they had, he told her.
Gould and Streisand, who first met while working on Broadway, exchanged their wedding vows in 1963. Three years later, Streisand gave birth to their child, Jason Gould.
Gould and Streisand were among the most famous couples back in the 1960s. However, in 1971, the two made the difficult decision to separate, according to Closer Weekly.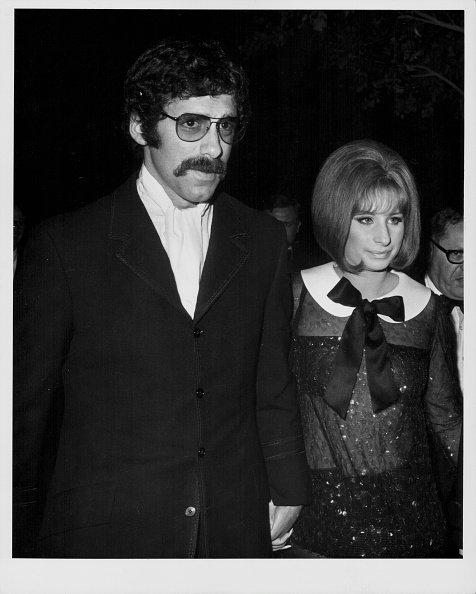 Elliot Gould and Barbra Streisand, attending the Academy Awards, Los Angeles, on April 14, 1969. | Photo: Getty Images
The "You Don't Bring Me Flowers" singer, who has achieved success in multiple fields of entertainment, spent nearly two decades focusing on her career in Hollywood following their divorce.
In 1998, Streisand tied the knot with her second husband, James Brolin, a renowned actor who has won several awards, including Golden Globes and Emmy.
In the 1980s, [Jason Gould] came out as gay to his parents, as reported by PEOPLE.
Meanwhile, Gould married Jennifer Bogart in 1973 but split two years later. In 1978, Gould and Bogart remarried but divorced for the second time in 1979. They have two children together.
As for Gould and Streisand's son, Jason Gould, he grew up in the entertainment industry. In the 1980s, he came out as gay to his parents, as reported by PEOPLE.
In a 2017 interview with PEOPLE, Jason, who co-starred with his famous mother in 1991's "The Prince of Tides," said he is not thirsty for fame. According to him, he sort of like being out of the spotlight.
Jason has figured out how to distance himself from even the most widespread pop culture moments. In 2017, he released a full-length music album called "Dangerous Man."
Meanwhile, Jason's father still considers Streisand family. In 2017, Gould told Closer Weekly that the award-winning singer is a very important part of his life.
Gould started acting in Hollywood films during the 1960s. His notable projects include "Bob & Carol & Ted & Alice," "M*A*S*H," "The Long Goodbye," and "Capricorn One."
Please fill in your e-mail so we can share with you our top stories!