'Counting On' Alum Jill Duggar Opens up about Her Decision to Distance Herself from Her Family
In 2017, Jill Duggar surprised her fans when she revealed that she was quitting "Counting On." Now in an interview with "People" magazine, the former reality star has addressed why she and her husband have also distanced themselves from her family.
Fans started to know Jill Duggar, now-29, in 2008 when her family's TLC series, "19 Kids and Counting" aired for the first time. The series was about her very religious and super conservative family.
The show eventually got canceled in 2015, but soon enough a spin-off was created and titled, "Counting On." In 2017, Jill announced that she was leaving the show and she pretty much started distancing herself from some members of her family.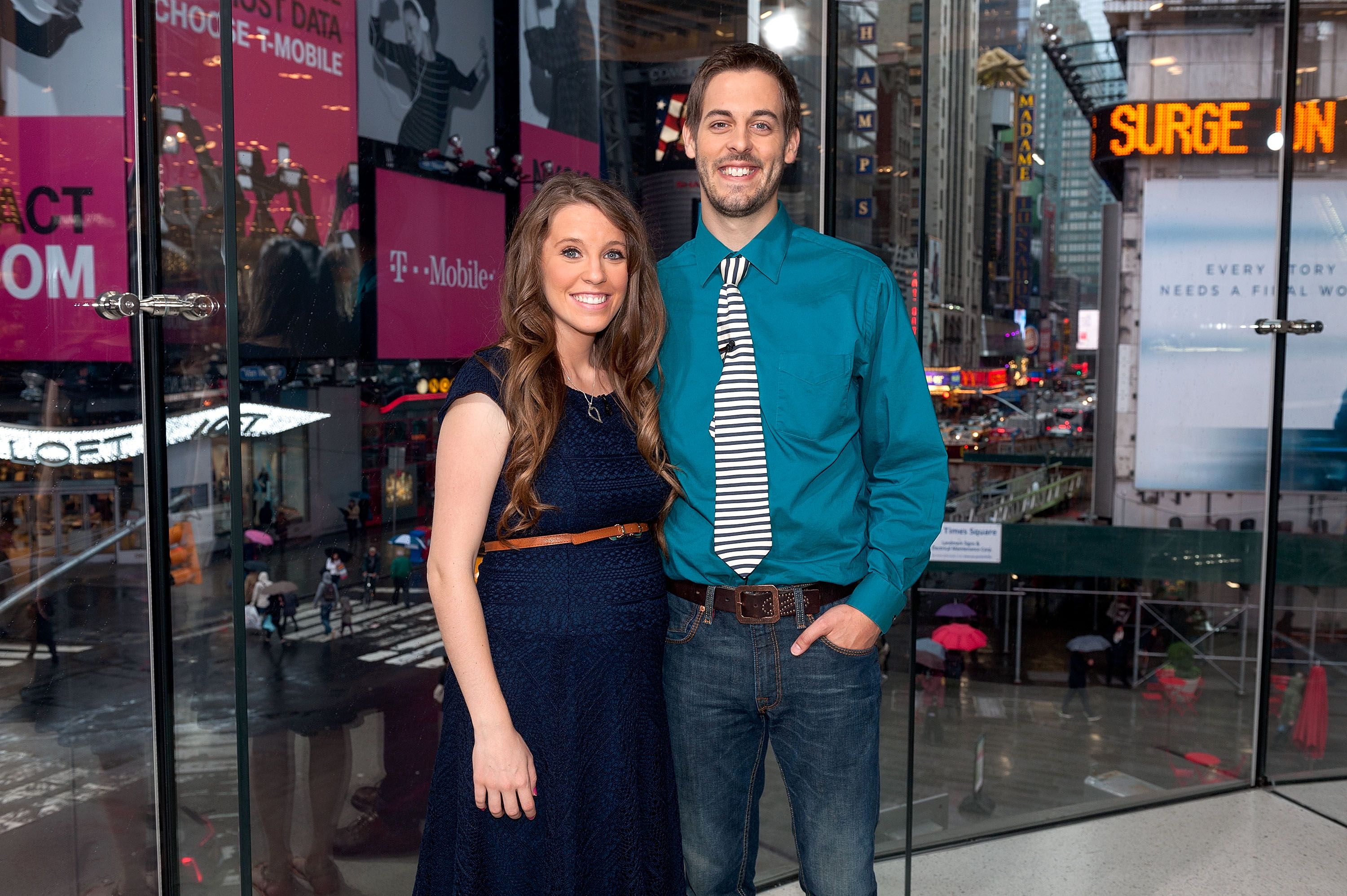 Jill and her husband Derick Dillard, 31, aren't close to most of the Duggar flock. While speaking to "People" magazine recently, the former reality star explained why they weren't a part of the Duggar clan anymore, stating:
"Our control to choose what jobs we were allowed to accept and even where we were allowed to live was taken away from us."
Former #CountingOn star Jill Duggar proved there's no bad blood between her and her sisters!https://t.co/bEnMJunzL8

— In Touch Weekly (@intouchweekly) October 17, 2020
The television personality also explained why she ended up leaving the TLC show. Jill revealed how the television network snubbed any goals they had as a couple if these conflicted with their own or the larger family's agenda.
For her part, Jill Duggar has since publicly gone against some of their well-known rules.
Dillard confessed to how they'd spent the first few years of their marriage trying to work on opportunities that they wanted; only to be stopped mid-process. He shared how they would be informed that they weren't allowed to pursue those goals.
Jill Duggar first revealed her problems with her family earlier this month.https://t.co/GggFgkytmK

— Entertainment Tonight (@etnow) October 22, 2020
When it came time for the Duggar family and the network to hear about their plans to leave the show, their news wasn't received in a positive light. At that point, they had gotten tired of the runaround and Jill noted:
"We knew we had to pull out completely to reevaluate and get our bearings."
Jill Duggar Cut Ties With the Duggars After Her Autonomy Was "Taken Away" https://t.co/AklcJm7B1w

— E! News (@enews) October 22, 2020
Jill's parents, Jim Bob and Michelle Duggar have since addressed the matter in a statement given to "People" magazine. They acknowledged how families tend to have different opinions at times and shared how these issues could be worked out.
The Duggar family leaders also revealed how much they loved their daughter, son-in-law, and their grandsons. They shared their hopes and prayers that the relationship between them could be healed soon.
The Duggars have a lot of disturbing ideas about sex and women's rights. But what finally made Jill Duggar say ENOUGH?? https://t.co/4gJqfNASdr

— Perez Hilton (@PerezHilton) October 21, 2020
Jill and her husband are parents to sons Israel David, 5, and Samuel Scott, 3. Before they even found their independence, Dillard had been studying and he is now in his final year of law school.
For her part, the Duggar child has since publicly gone against some of her family's well-known rules. Jill has had some alcohol, she also got a nose ring, and she's disobeyed the rule about wearing pants as a woman by donning jeans.