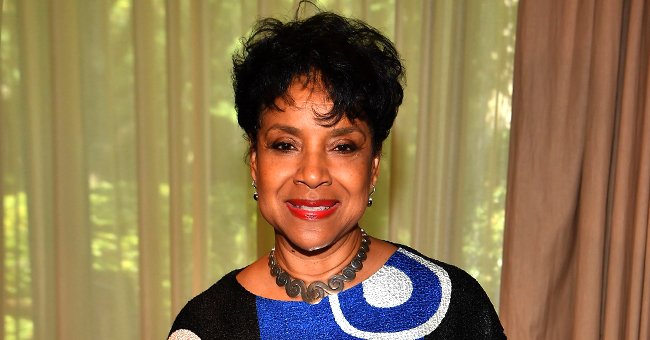 GettyImages
Check Out Phylicia Rashad's Daughter Condola Flaunt Red Lips & Fiery Curly Hair on Her IG Story
"The Cosby Show" star Phylicia Rashad's beautiful daughter Condola looked radiant as she flaunted her glamorous makeup in a recent Instagram story that took social media by the storm.
Condola Rashad, 33, dropped a gorgeous, close-up photo of herself as her story on her Instagram page, looking absolutely stunning in her beautiful makeup. She added a glamorous touch of red lipstick that perfectly complemented her fiery, curly hair.
The photo sees Rashad flashing a radiant smile at the camera. She also accompanied a sweet message along with the image. "But for real… stay full of wonder," Rashad wrote in her Instagram story. "It's worth it and so are you."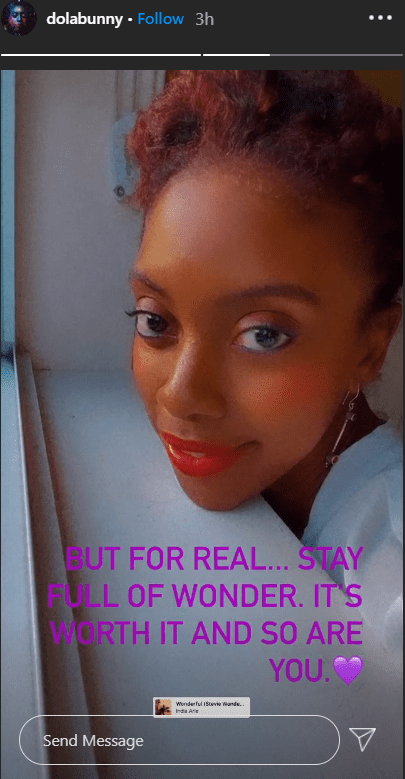 Condola Rashad posts a photo of herself on her Instagram stories. | Source: Instagram/dolabunny
SHE'S GOT A HEART OF GOLD
Earlier this year, Rashad also impressed her fans with the release of her new music video, "Blue." The number was a part of her solo debut EP, "Space Daughter." It was a project she helped produce and co-direct under the artist name Dola.
She is already a renowned Broadway artist who has been nominated for the Tony Awards four times.
In the wake of the COVID-19 pandemic, the artist did her part and announced that 100% of her personal revenues generated from "Blue" would go to charity for Food Bank in New York City.
According to her, she had been working on the project for nearly two years. To her, sharing music is equivalent to sharing her love because she puts all her love into the music she makes
Rashad revealed to Playbill that this was the closest thing she could do to make an impact and ease the lives of those suffering through the pandemic. She further said:
"I'm grateful to be able to offer support to my NYC community and to our global community during this pandemic, and beyond."
With her new EP album, Rashad has now added one more project to her already rich bodies of work. She is already a renowned Broadway artist who has been nominated for the Tony Awards four times.
She has delivered memorable performances in Broadway shows including "Saint Joan," "A Doll's House, Part 2," "Romeo and Juliet," "The Trip to Bountiful," and "Stick Fly."
Rashad has definitely kept alive the legacy of her famous mother, Phylicia, who is a beloved actress popular for her appearances on "The Cosby Show." She played Bill Cosby's wife on the NBC show
Phylicia gave birth to Rashad, who is her first child, in December 1986. At the time of her birth, she was named Condola Phylea Rashad and she weighed in at just 8 pounds, 12 ounces.
Being a doting mother in real life, Phylicia has also played several roles and characters of a mother where she delivers her performance with conviction. "A Raisin in the Sun" and "Creed" are only a few examples where she is seen in these roles.
Most recently, Phylicia portrays such a role in "Black Box," which is a science-fiction horror. Her character shows the length to which a mother is willing to go to keep her family together.
Please fill in your e-mail so we can share with you our top stories!