See Funny Throwback Photos Tom Bergeron Said Were among His Greatest Career Achievements
Tom Bergeron took a trip down memory lane for Wayback Wednesday and shared a moment that stood out for him during his career, and it had nothing to do with the dance floor.
Former "Dancing With The Stars" host Tom Bergeron recalled why his hosting on Nickelodeon's Kids' Choice Awards years ago turned into one of the most memorable moments for him on television.
Until recently, Bergeron co-hosted "Dancing With The Stars" with Erin Andrews. However, ahead of the show's 29th season, ABC announced their replacement by their new solo host, supermodel Tyra Banks.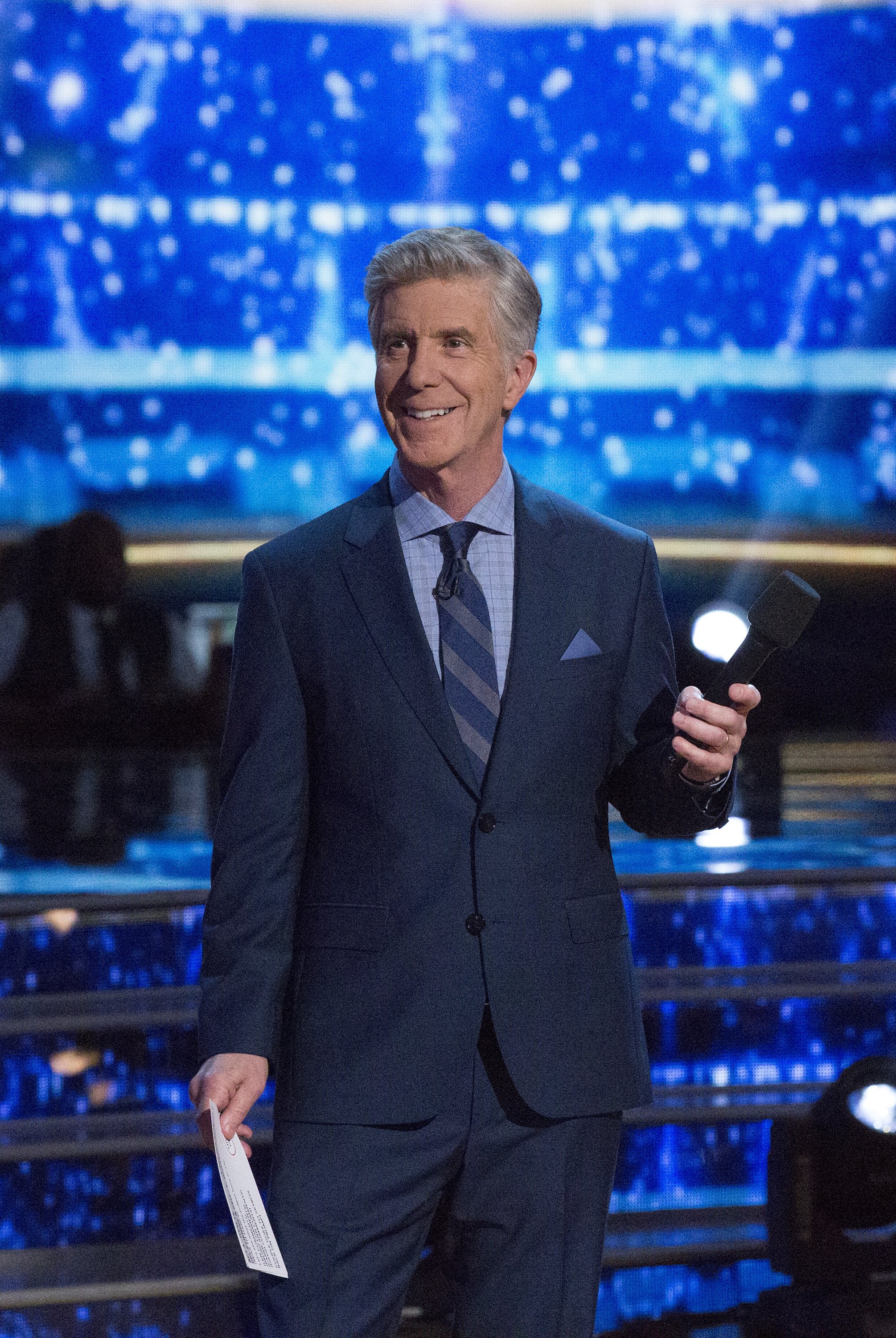 WAYBACK WEDNESDAY
In a series of pictures, Bergeron shared with his fans why the burping competition he hosted during the Nickelodeon Award ceremony became such a big moment in his career.
Executive producer Andrew Llinares elaborated on the reason for the change.
The competition took place between Hugh Jackman and Justin Timberlake, and it was the 63-year-old Bergeron's job to make sure they faced each other to reach a final verdict.
"One of my proudest career achievements, hosting "Burping With the Stars" at the @nickelodeon, @kidschoiceawards, (@justintimberlake won. Out burped Wolverine!!)," Bergeron captioned the slideshow of images.
WHY BERGERON AND ANDREWS LEFT
On September 30, "DWTS" executive producer Andrew Llinares elaborated on the reason for the change during a virtual panel with reporters. The network wants to evolve with the times, and they thought it was a good time for a change. 
Exploring the opportunity to appeal to a new audience in addition to the loyal viewer base the show already established throughout the years is their main focus for growth to take place.
INABA SPEAKS OUT ABOUT BERGERON
News of Bergeron and Andrews leaving "DWTS" came as a shock to the fans. Carrie Ann Inaba is one of the show's original judges, and during an earlier interview, she addressed how she felt about the changes and reportedly said: 
"I miss seeing Tom and Erin, of course, because we're like family. [But] I do think Tyra's brought really amazing energy."
DOES HE STILL WATCH 'DWTS'?
Now that it's been a couple of months since Tom Bergeron left the show, he diplomatically answered whether he watches Tyra Banks' progress as the show's new host.  
With extra time on his hands now, Bergeron said that he is focused on the "future" and the joy he experiences with his antique car. He hosted the show for 28 seasons over 14 years.