Fantasia Is the Epitome of Class in a Pink Blouse, Matching High-Heels & Ripped Jeans (Photo)
American singer and songwriter Fantasia Barrino shared a picture of herself on her Instagram page recently and she looked stunning in a pink top, ripped jeans, and high-heels.
Fantasia usually shares beautiful snaps of herself with her fans on her Instagram page, showing different moments of her life and activities. Once more recently, she did so with a stunning picture of herself looking stylish in a gorgeous outfit that fit her perfectly.
The former "American Idol" winner wore a beautiful pink top which she matched with ripped jeans. She matched her gorgeous look with pink high heels.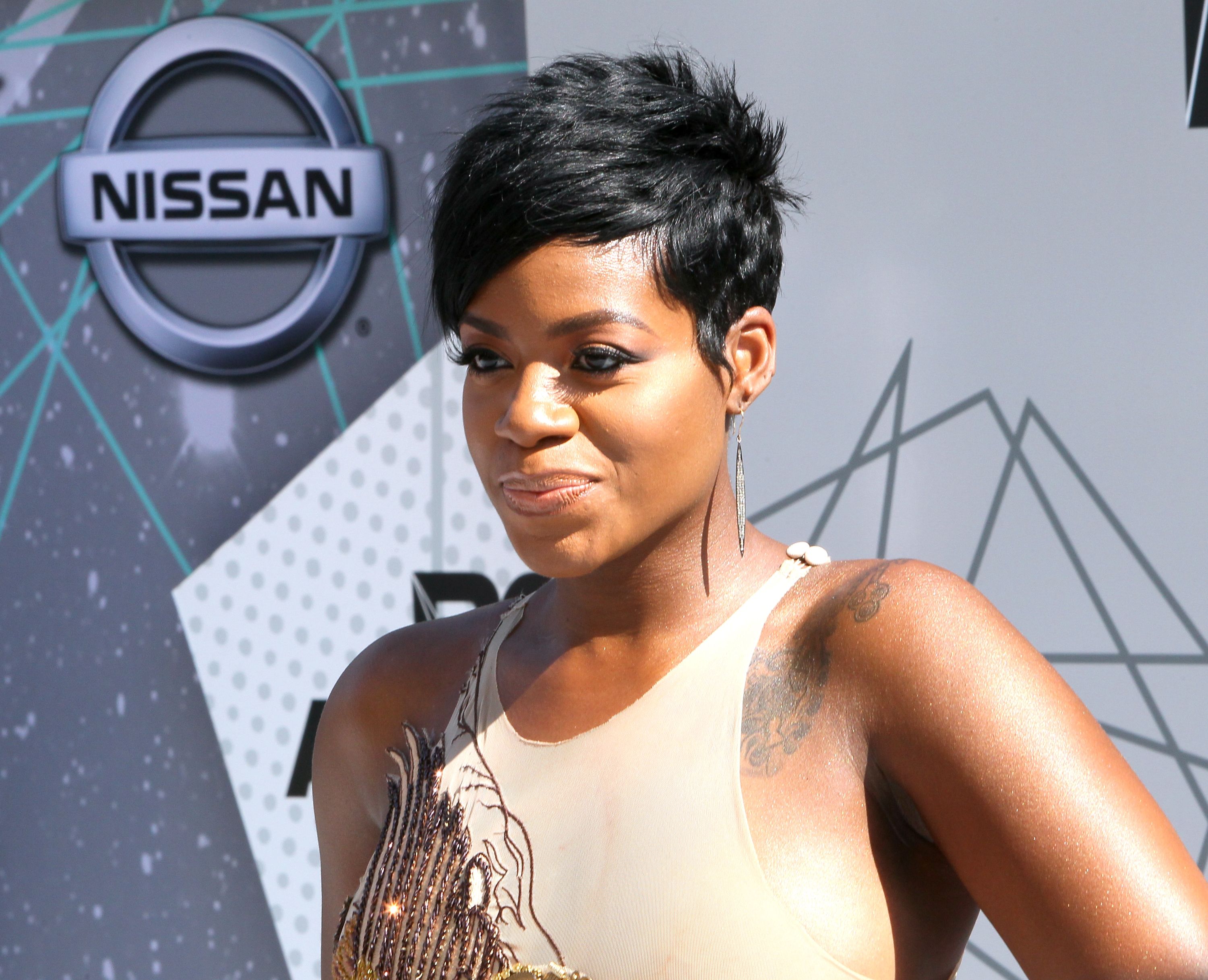 She posed sitting on a table and pressing her phone. Fantasia also rocked lovely short black hair that completed her beautiful look in the snapshot. There was no caption to her post, but her numerous fans who liked and commented on the picture were full of praise for the beautiful songstress.
One fan said Fantasia's other name is beauty, while a second fan said she is always classy. A third fan noted their love for Fantasia and her gorgeous hairstyles.
Fantasia's simple but stunning look in the picture is reminiscent of many of the singer's previous show-offs. One such look that caught the eye came in the BET Awards last year when she stunned in a white mini-dress that featured folds on the shoulder.
She accessorized her lovely awards night look with crystal-encrusted drop earrings which reached the nape of her neck. Fantasia also wore white heels to complete her look. 
She suffered second-degree burns on her arm in March 2017
Fantasia's fans are glad she continues to serve up stylish looks in her public and social media appearances. They are also delighted to see the singer happy, considering all that she has been through.
Despite her numerous ups and downs, she was determined to get her career back on track. One way she did that was by losing 50 pounds of weight in 2013, returning to a gorgeous body that she is known for.
Fantasia's return to her best did not come so easy for her as she endured some challenges, including when she suffered second-degree burns on her arm in March 2017, leading her to cancel one of her planned performances.
However, she passed through those tests once again with help from her husband, Kendall Taylor, with whom she enjoys a beautiful relationship and who she will never get tired of spoiling.  
It is great to see Fantasia now back to her best and enjoying her marriage and musical career which took off in 2004 after winning the third season of "American Idol."
In a 2017 chat with ET about the reboot of the music talent show, Fantasia said she hoped the plans for a reboot would be successful, adding that the original show had run its course and was a blessing in itself.