DJ Khaled Celebrates Son Aalam's 9-Month B-Day with Photo Showing His Cute Dimples as He Smiles
DJ Khaled was all about his adorable son, Aalam, in the new update on social media as he commemorated the little boy's nine-month birthday with a lovely photo of the tot.
DJ Khaled's toddler, Aalam is growing fast and would soon be displaying his sweet personality. Fans got a glimpse of the baby boy's heart-melting smile in a new photo shared on his official Instagram page while celebrating his ninth month.
Aalam looked picture-perfect as he was photographed inside his parents' luxury kitchen lounging in his colorful baby walker. The toddler looked content with a big smile and his ruffled curls.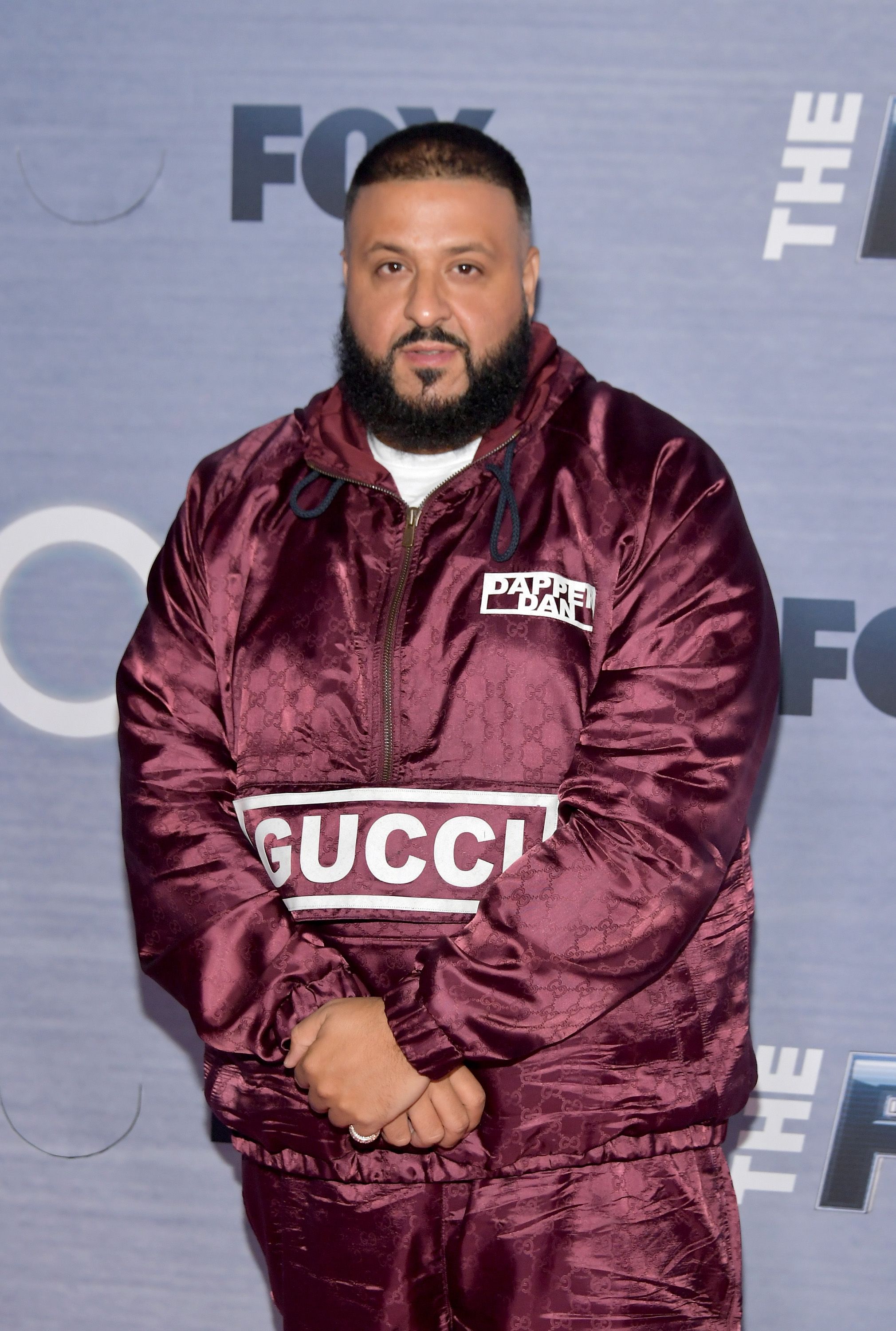 Little Aalam sported a bib with the number nine emblazoned on it. The caption showed that Aalam's loved ones were in awe of his growth as it carried off an admirable tone:
"9 months already how the time flies."
Many fans on Aalam's timeline joined in the merriment as they fawned over him in the comments and shared warming emojis. One person shared that Aalam was a perfect blend of his dad and his mom, Nicole Tuck, while another fan shared their well-wishes.
Khaled, who broadcasted Asahd's birth on Snapchat, was limited to the waiting room during Aalam's delivery.
Following his second child's birth, award-winning music maker Khaled shared the infant's first photo on his Instagram page. The proud dad showed his sons, Asahd and baby Aalam in his state of the art bedroom where they were enjoying sibling love.
While Aalam seemed to be fast asleep, big brother Asahd assumed his role by looking after him. In his caption, Khaled proudly informed fans of his new baby's name and some details of his birth.
Before his Instagram post, the "Wild Thoughts" crooner shared his baby's name to a star-studded audience while adding that Aalam's name translated to "world."
While Tuck was in labor, her spouse was quite expressive on Instagram where he chronicled details surrounding his wife's childbirth process. 
Khaled, who broadcasted Asahd's birth on Snapchat, was limited to the waiting room during Aalam's delivery. This time, he let fans see his different moods before getting the good news of his second child's birth.
Over the years, fans have come to love Kahled's signature, "Another One!" whenever the rhythm comes on. With eleven albums in, the 44-year-old has amassed fame and milestones.
Some of the big shots he has worked with in the music industry include Rihanna, Drake, Lil Wayne, and power couple, Jay-Z and Beyoncé, among others.