See Pregnant Bindi Irwin with Her Growing Belly on Display in Black Leggings & Chic Ankle Boots
Pregnant TV personality Bindi Irwin melted the hearts of her fans with a touching post of her doting on her unborn baby with sweet words and a photo of her lovingly flaunting her baby bump.
Late Steve Irwin's daughter, Bindi Irwin, is a beaming mom-to-be, and she loves to share her joy with her fans. Recently, the pregnant Irwin took to Instagram with a sweet photo of her showing off her baby bump with a caption that read:
"Dinner with the fam and baby bump. There are no words to describe how much I love our baby girl."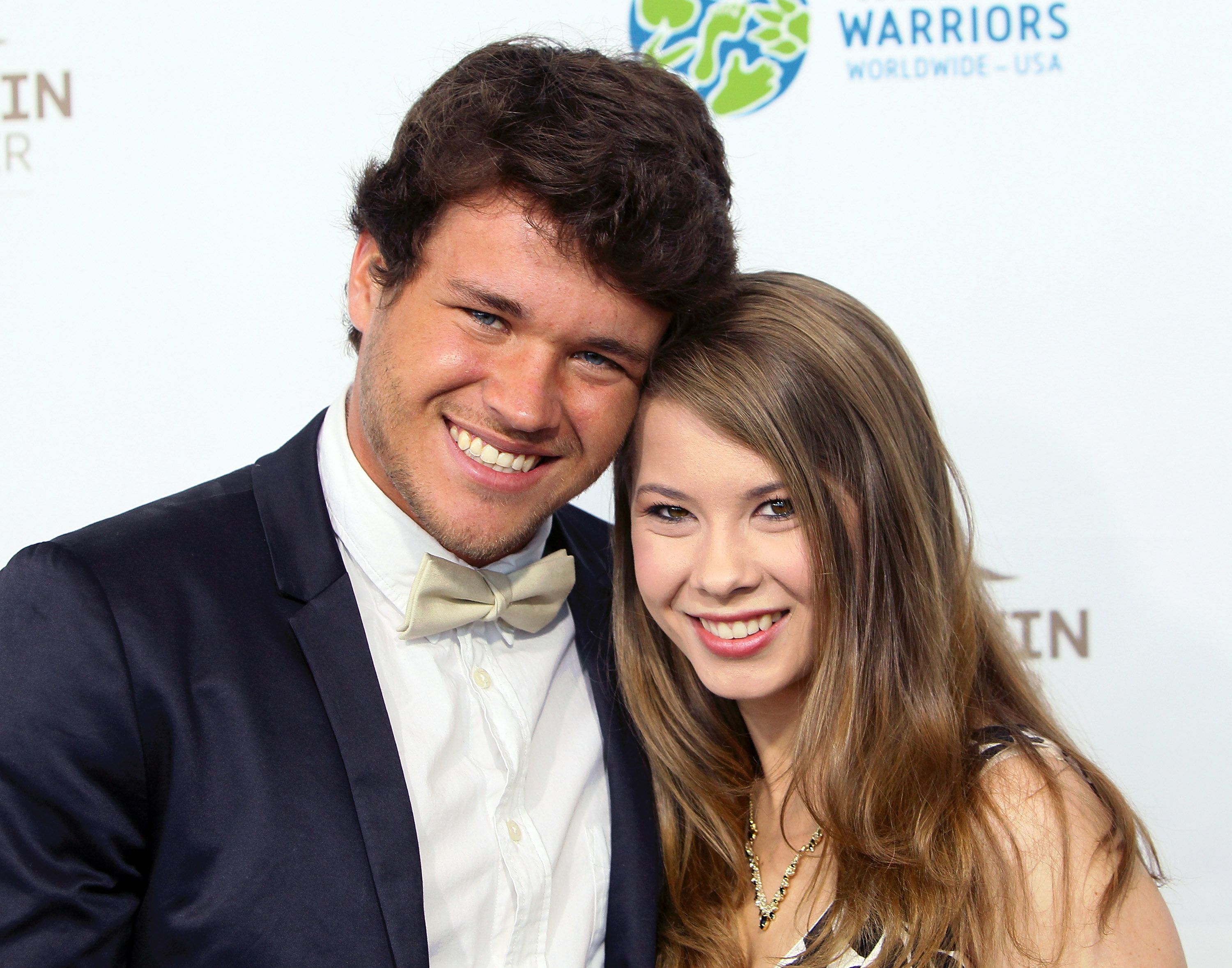 Irwin's heart-melting caption accompanied the cute photo of her dressed in an all-black outfit that clung to her figure to show off her small but growing baby bump.
She layered her black ensemble with a long chunky gray and white cardigan that almost fell to her knees and hid most of her figure. Irvin elevated the casual outfit with a pair of ankle boots.
The sweet picture showing Irwin lovingly placed a hand on her baby bump as she gave a warm and inviting smile while looking down and away from the camera. 
Barely a day after she shared the post, the comments section was run over by adoring commenters guessing over how angelic she looked and congratulating her on her pregnancy.
Early in August, the 22-year-old conservationist took to her Instagram with a self-explanatory photo of her and Powell dressed in Australia zoo uniforms while holding up a tiny zoo uniform together. She announced:
"Baby Wildlife Warrior due 2021. Chandler and I are proud to announce that we're expecting![...]"
Irwin went on to share that she was still in her third trimester at the time and was hopeful that her fans and followers would be a part of her journey to motherhood. She announced that she was pregnant about a little over four months after she tied the knot with Powell on March 25. 
In August, when they celebrated the first anniversary of their engagement, Irwin's Instagram fans got to see her share yet another heart-warming post, reflecting on the wonderful times she and Powell had shared, as well as promises of a lifetime full of adventure.
Irwin, a woman completely devoted to her family, also never forgets to involve and honor her late dad in everything that she does. When her little princess comes into the world, the little one will come into a family of love and an admirable legacy.