Reba McEntire Glows in Chic White Blouse While Reflecting on the Role Prayer Plays in Her Life
The country singer takes advantage of her podcasts to comment on interesting and personal topics. On this occasion, she speaks of her spiritual convictions and, with great respect, her faith.
Reba McEntire, 66, is increasingly developing her facet as a host and in the interviews, she shares through her podcasts she addresses interesting and sometimes controversial topics.
People generally avoid discussing spiritual matters, however, McEntire and her co-host decided to venture out to converse with their guests about faith and beliefs. This episode is promoted by the singer on her Instagram with a beautiful image.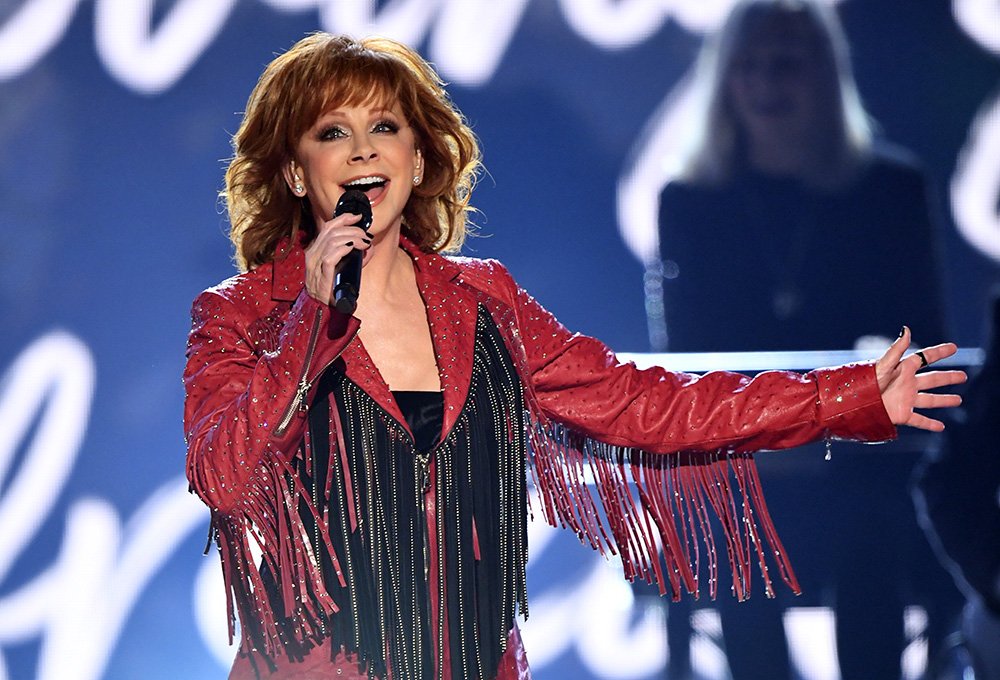 In it, she appears in a traditional prayer posture: with her hands joined, palm to palm while her face is bowed and her eyes remain closed. The white blouse she wears completes the effect to give her a sparkling spiritual aura.
She wrote: "Prayer is a very important part of my life. On this week's episode of #livingandlearning, @melissapeterman and I dive into that and so much more concerning our individual faiths."
DO NOT GIVE UP
The Grammy winner is a woman who believes in love and has never given up despite the difficult times she has experienced in her love relationships. Two marriages and two divorces would leave many out of the dating game.
But not McEntire, she is a person who knows what she wants and has not stopped believing that she will find it. She was first married for ten years to her first husband, Charlie Battles. Her second marriage to Narvel Blackstock lasted for about 26 years.
After this second divorce, she was dating Anthony "Skeeter" Lasuzzo, but the photographer's busy schedule and remote lifestyle did not help the relationship to materialize, ending up as friends.
NEW LOVE
When the singer and actress had decided to take time alone and wait to have another romantic relationship, life surprised her with a new love. It is about her current boyfriend, also actor Rex Linn.
The couple began their relationship at the beginning of this year 20202 and due to the pandemic and the isolation measures that were implemented, they have developed their relationship virtually.
They have stayed in touch all these months as they share about their lives and careers. They are both deeply in love and eager for the quarantine to end to see each other and continue to know each other.
BIG NEWS
McEntire never ceases to amaze her fans, not only personally, but professionally. A few weeks ago, the singer had a luxury guest in one of her lifestyle show episodes.
Nothing more and nothing less than the country legend and good friend of hers, Dolly Parton was her guest. Parton shared a photo of both commenting on their participation in the show, where they both talked about different topics.
"Living and Learning with Reba McEntire," has received guests such as Jane Fonda, Karamo Brown, Leslie Jordan among others. With Melissa Peterman as her co-host, both women make a good team.