Heidi Klum Licks Face of Sleeping Husband Tom Kaulitz, 31, as They Cuddle in Bed in a Halloween Clip
Heidi Klum showed off her unconditional love for her 31-year-old husband, Tom Kaulitz, in a unique way, as shown in the video she recently shared on social media.
On October 20, television host Heidi Klum uploaded on Instagram a video of herself licking around German guitarist Tom Kaulitz's face as he appeared to be asleep in their bed.
The 47-year-old beauty simply captioned the post: "#heidihalloween2020." Klum, the first German model to become a Victoria's Secret Angel, applied a Halloween-themed filter to her face at the time.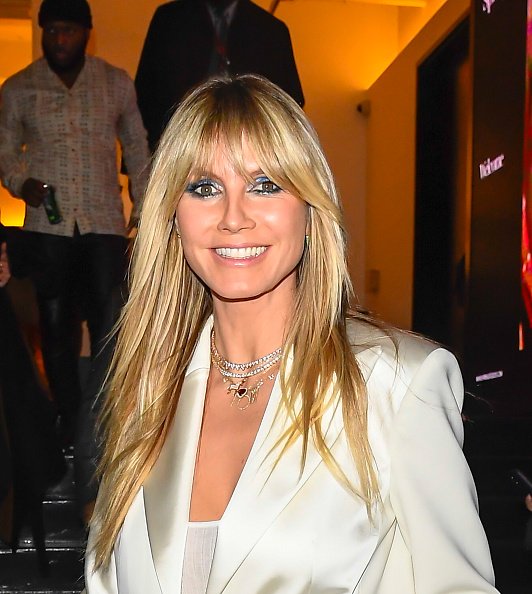 COMPLETELY UNBOTHERED
In the adorable video that already amassed more than 462,000 views on Instagram, Kaulitz appeared to be entirely unbothered by what his better half is doing.
According to several reports, the mother-of-four privately tied the knot with Kaulitz, best known for his work as the guitarist of the band Tokio Hotel, in February 2019.
Meanwhile, as reported by HollywoodLife, the supermodel throws a Halloween party every year. The event, which started in 2000, is usually attended by many celebrities. 
COVID-19 WILL NOT RUIN HER FUN
Unfortunately, no party will happen this year due to the ongoing COVID-19 pandemic. However, in the video she shared on October 1, Klum said that the novel coronavirus pandemic would not ruin her fun. 
According to her, Holloween will not be canceled. The star added that she will be in her bed, watching her most favorite movies. She is just a little bit excited, said the model.
The supermodel added that Kaulitz is definitely an incredible person.
THE COUPLE'S RELATIONSHIP TIMELINE
As reported by PEOPLE, Klum and Kaulitz first started dating rumors in March 2018 after they were seen kissing on set while the former was filming the hit talent show "America's Got Talent."
In May 2018, Klum and Kaulitz made their red carpet debut as a couple at the Cannes amfAR Gala. During the star-studded event, the loved-up couple was spotted sharing a kiss.
"He is the kindest, sweetest, most caring, loving person. I feel so lucky," Klum told PEOPLE in September 2018. "I don't know the last time I was this happy in my life."
The supermodel added that Kaulitz is definitely an incredible person. Perhaps it is because he is German, and they understand one another, Klum explained.
In December 2018, Kaulitz proposed to Klum, and the model immediately shared the great news on her social media accounts. She uploaded a photo of herself and Kaulitz as she showed off her engagement ring.
In July 2019, PEOPLE reported that the couple had been secretly married for months. According to public records, Klum and Kaulitz obtained a confidential marriage certificate in California in February 2019.