Vanessa Williams' Daughter Jillian Poses like a Goddess in a Dazzling Skirt with Heavy Boots
Jillian Hervey looked stunning in a silver dress while surrounded by a constellation themed background: "New Moon today."
Vanessa Williams' daughter, Jillian Hervey recently graced a photo on Instagram in an all-silver ensemble, donning a strapless floor-length dress and finishing off the look in high-heeled boots.
Behind the rising star was a dark blue silhouette of bright stars as she posed and held on to an enlarged model of the moon taking up half the frame's space.
"New Moon today ?. You have yet to see, hear and feel the fullness that is our creation this year," she captioned the post, also reminding her fans an important lesson:
 "...like the moon, even when you can't see it, it is always there. Glowing and transforming."
Before all the glamour of being part of the music industry, Hervey faced similar pressures of being born to a famous parent. Nevertheless, shey admits to self-inflicted pressures in being under her mother's shadows. 
Hervey recalled pursuing the art of dance, a craft that has never been the focus of her mother, for the benefit of having her own journey in the entertainment industry.
Beyond the event, Hervey made use of music and fashion to frontline their message.
The young artist credits her ability to pursue various fields in the arts to other family members, whether distant or close, who possessed diverse backgrounds in cosmetics, music, and production. 
While it's true that Hervey wished for her own path, there have been many instances that both she and the world-renowned singer have used their network for the benefit of the greater good.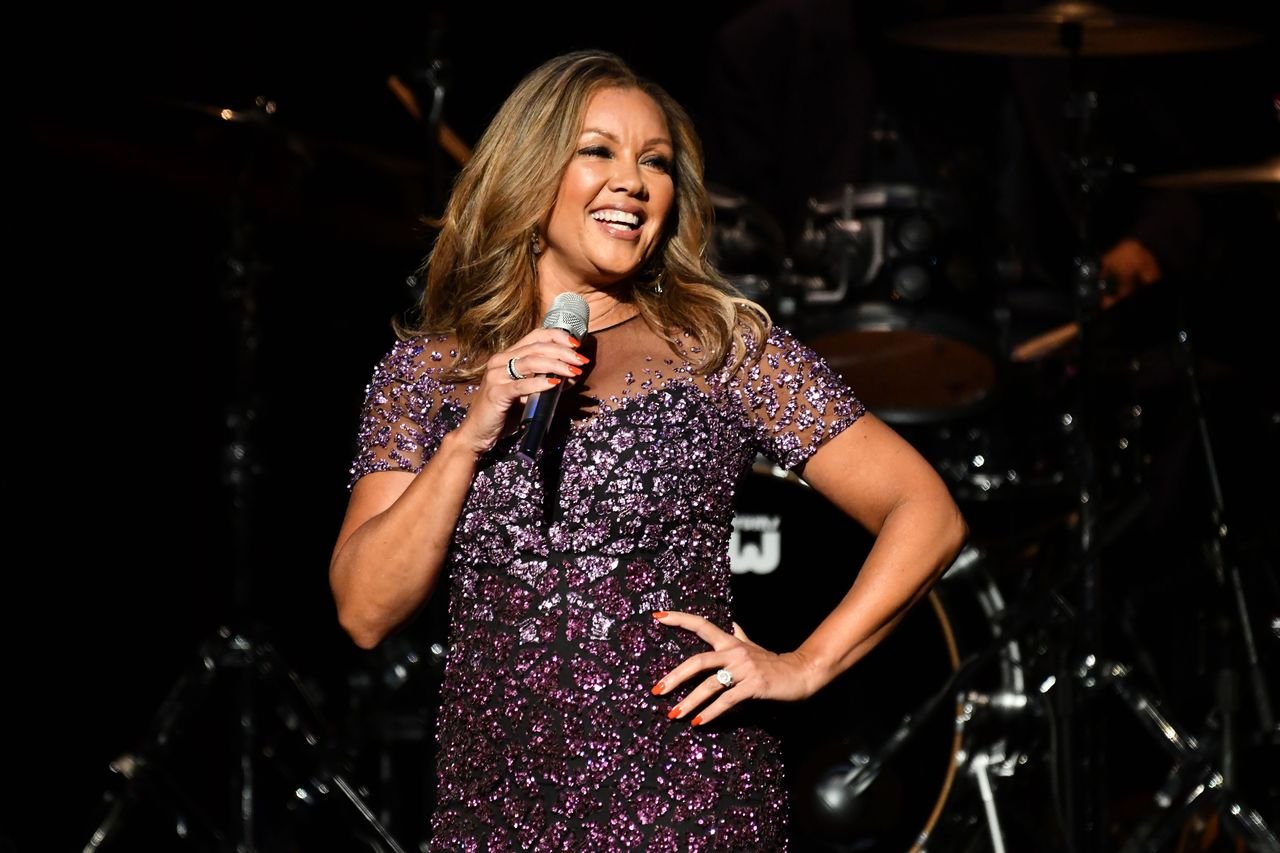 Most recently, they teamed up in order to raise awareness for heart problems. The mother-daughter partnership involved a team up with WomenHeart: The National Coalition for Women with Heart Disease.
With the help of Burlington stores, the launch of their advocacy channeled the stories of heart disease survivors, making them champions of the awareness campaign. 
Beyond the event, Hervey made use of music and fashion to frontline their message.  She said:
"Fashion, just like many different forms of art, is just a great way to express and communicate in all different forms of life. For me, as a musician, I love how open and universal music can be."
Williams shares Hervey with Ramon Hervey II, her first husband. Together they also had Melanie and Devin. During her second marriage to Rick Fox, the singer had a daughter named Sasha Gabriela.