WNBA Player Candace Parker & Her Daughter Lailaa Join Serena Williams as Co-owners of NWSL Team
Women's National Basketball Association star Candace Parker and daughter, Lailaa, have become co-owners of a National Women's Soccer League team along with tennis superstar Serena Williams.
Professional basketball athlete Candace Parker of the Los Angeles Sparks is joining tennis champion, Serena Williams in mounting a team that empowers girls and women in sports. 
On October 22, the 34-year-old baller shared her wonderful news on Instagram, announcing that she and her 11-year-old daughter Lailaa, whom she shares with Shelden Williams, are now NWSL team co-owners.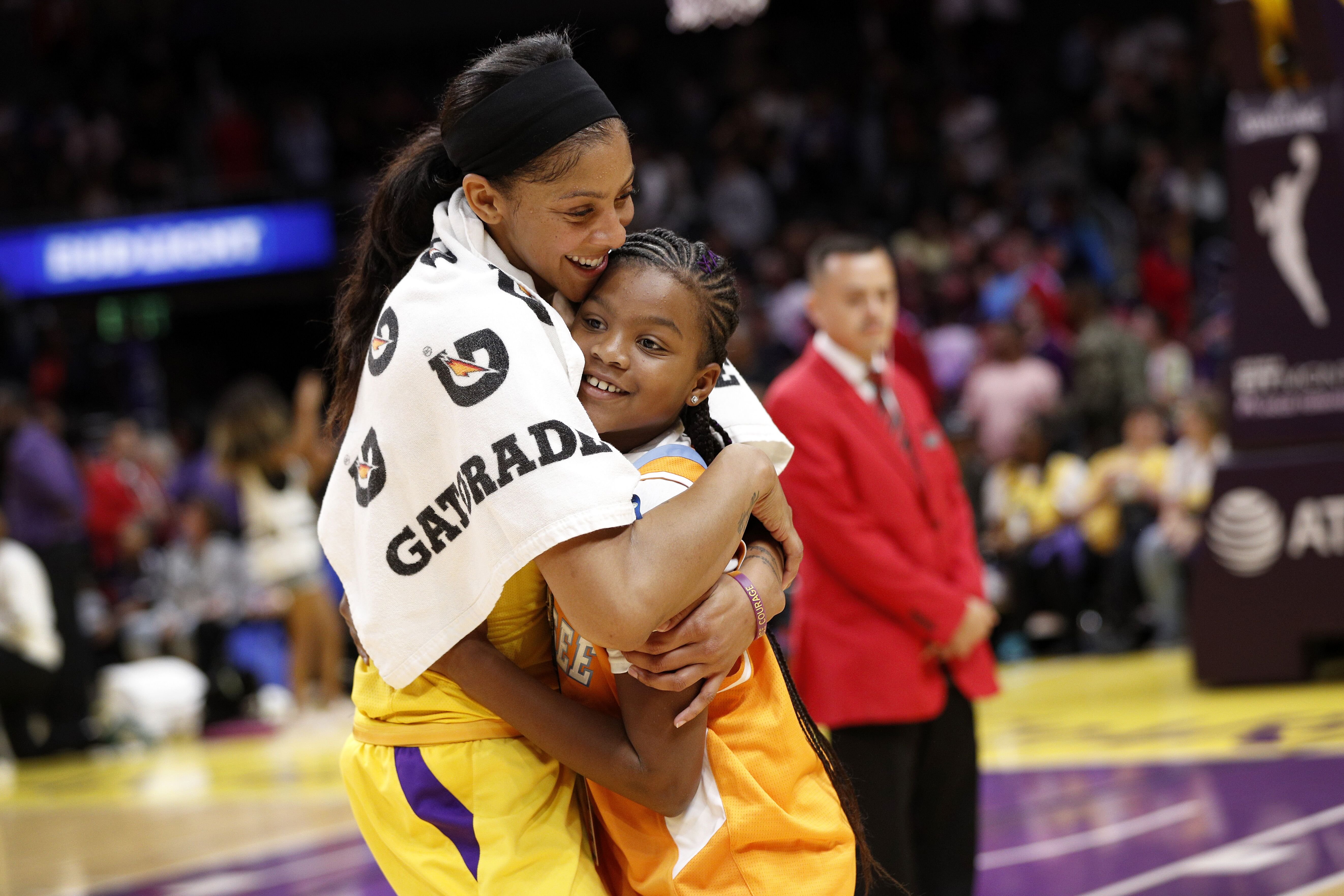 MOTHER-DAUGHTER  BUSINESS VENTURE
The 2008 WNBA Rookie of the Year wrote beside the picture that she and Lailaa are excited about their new business venture with Serena. They are now owners and fans of the Angel City Football Club. She added:
"Baby girl, you can do and be anything you want to be! Keep dreaming and Mommy's right here with you!"
Parker's statement was made after The Undefeated, a platform about the intersections of race, sports, and culture, tweeted that the mother-daughter duo will be part of the new all-women football team.
THRILLED FANS AND FAMOUS PERSONALITIES
Many of Parker's fans were thrilled about her new venture knowing that she is partnering with Serena, one of the living legends in tennis's history. Serena's daughter, Alexis Olympia Ohanian also owns the LA-based football team.
Some fans wrote warm congratulations in Parker's comment section while others left heart emojis, praying emojis, and fire emojis. There are also prominent personalities who commented as well. Former NBA star Dwayne Wade, Chance the Rapper, world champion freestyle wrestler Jordan Burroughs, celebrated Parker's wonderful news.
ACFC AS OFFICIAL GROUP UNDER NWSL
On October 21, National Women's Soccer League commissioner Lisa Baird officially welcomed the Angel City Football Club to the group. The expansion of the team was earlier announced in August.
The team has star-studded personalities as members, including actress Natalie Portman and TV host Sophia Bush. Tennis icons Billie Jean King and Ilana Kloss were also named new members of the ACFC.
Like many parents, Parker is adapting to homeschooling her daughter.
RETURNING TO THE COMFORTS OF HOME
After Parker's on and off-court responsibilities in the WNBA's 2019-2020 season which began on July 25 in Florida, she is now back to her "semi-normal life."
Amid the ongoing coronavirus pandemic, returning home was an adjustment for Parker, who won this year's Defensive Player of the Year. Like many parents, Parker is adapting to homeschooling her daughter.
Aside from having a supportive family, having multiple responsibilities has made Parker's year bearable. She said her ability to balance her tasks helped her get through the difficult times.
This year has truly been tough for many. But Parker and Vanessa Bryant, wife of the late NBA star Kobe Bryant, made sure to enjoy light moments with their daughters.
Vanessa shared on Instagram an adorable video of her daughters Natalia and Bianka dancing to a Christmas song together with Parker's daughter. Many fans adored their daughters' cute performance in the video.