See Vanessa Bryant's Adorable Daughters as They Enjoy Dancing and Playing in a Sweet Video
Vanessa Bryant shared an Instagram video of her daughters, Natalia and Bianka, feeling the holiday spirit with Candace Parker's daughter, Lailaa.
Without question, this year has been tough for many, all the more for the Bryant household. Nevertheless, it is such a beautiful sight to see joy and happiness in the Bryant children during this time of the year. 
Vanessa Bryant recently shared a glimpse of her children's activities at home which included dancing and playing with Los Angeles Sparks star Candace Parker in a playhouse.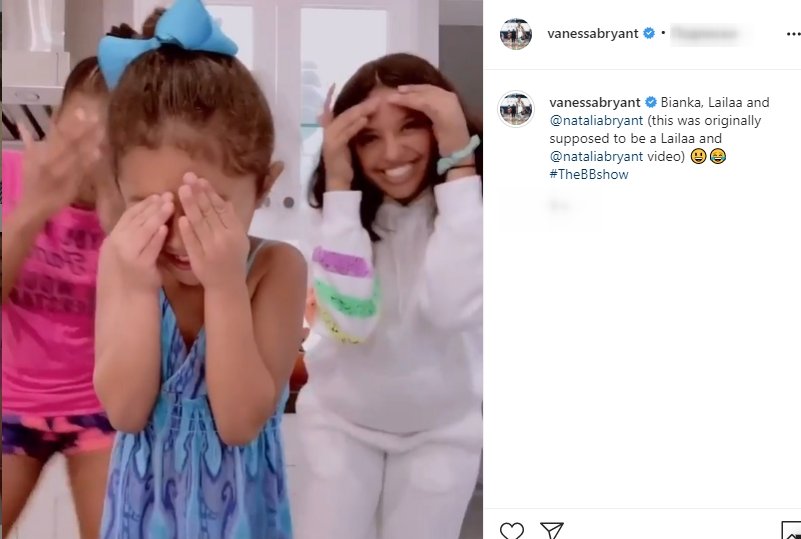 DANCING AT HOME
The mom-of-five posted a short clip of Bianka and Natalia dancing to "It's Beginning to Look a Lot Like Christmas" with synchronized movements, with Parker's daughter, Lailaa. "This was originally supposed to be a Lailaa and @nataliabryant video," Vanessa disclosed.
In another post, Vanessa captured her three-year-old smiling while running around the "Frozen" playhouse, where Parker seemed to be stuck. "Bianka was not letting @candaceparker get out of Arendelle," the caption read.
The basketball star also shared the same photo and video on her social media account, garnering several sweet comments from fans who made it rain yellow and purple hearts.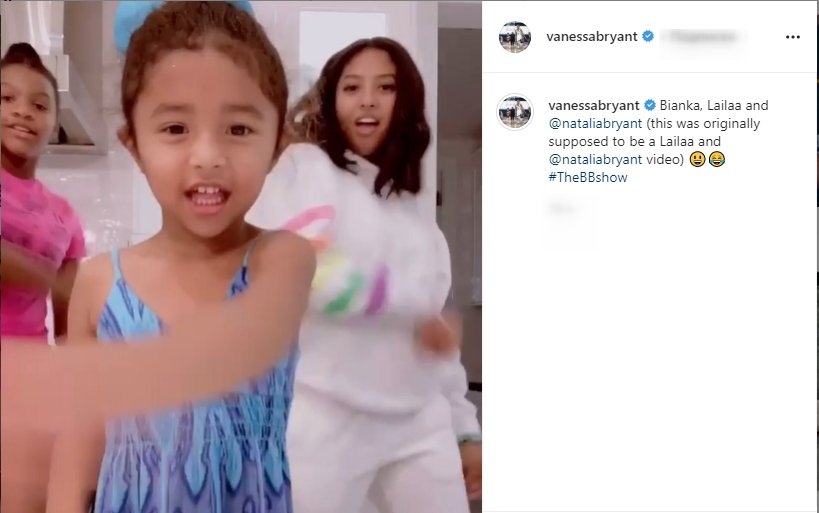 NIGHT SWIM PERFORMANCE
Earlier this month, Natalia showed her love for dancing yet again in a short video with singer Ciara. The mom-of-three and the eldest daughter of Kobe and Vanessa performed their synchronized swimming skills while flashing a big smile at the camera.
According to the late NBA star's wife, seeing her husband and daughter's photos have been difficult in her grieving process.
While looking great in their swimwear, the two girls said the steps out loud and did the same movements simultaneously. Apart from the pool dance, Natalia showed her dancing skills several other times.
DANCING WITH KIYAN
Among them is a clip she posted with Carmelo and LaLa Anthony's son, Kiyan, dancing to Ne-Yo's 2007 hit, "Because Of You." The Anthony and Bryant kids have been spending time with each other because of Vanessa and La La's close relationship.
Recently, the two moms have been sharing glimpses of their days with their families, including a short clip of Natalia helping Kiyan with his homework and Kiyan playing with Bianka.
Vanessa and La La have been friends for over a decade, starting from the time their husbands became teammates during the 2008 and 2012 Summer Olympics.
BLOCKING FAN PAGES
A few months after Kobe and Gigi's tragic passing, Vanessa and Natalia decided to block fan pages of their two departed loved ones. According to the late NBA star's wife, seeing her husband and daughter's photos have been difficult in her grieving process.
"We [love] you all but please understand that we had to do this for our own healing not because we don't appreciate your [love]," she wrote on her Instagram.
Vanessa has since made her social media account private to prevent messages from flooding in. Kobe and Gigi passed away on January 26, 2020, due to a helicopter crash in Calabasas, California.