Why Natalia and Vanessa Bryant Blocked Late Kobe and Gigi's Fan Pages
Legendary NBA player Kobe Bryant's wife, Vanessa Bryant, is still dealing with the tragic loss of her husband, Kobe, and daughter, Gianna. She recently took to her Insta stories to explain why she blocked their fan pages.
The date January 26, 2020, will forever be etched in the memories of Vanessa Bryant and her three daughters, Natalia, Bianka Bella, and Capri Bryant. 
On that fateful day, the world was stunned by the news of the tragic death of the late LA Lakers basketball player, Kobe Bryant, 41, and his 13-year-old daughter Gianna, in a helicopter crash in Calabasas, California.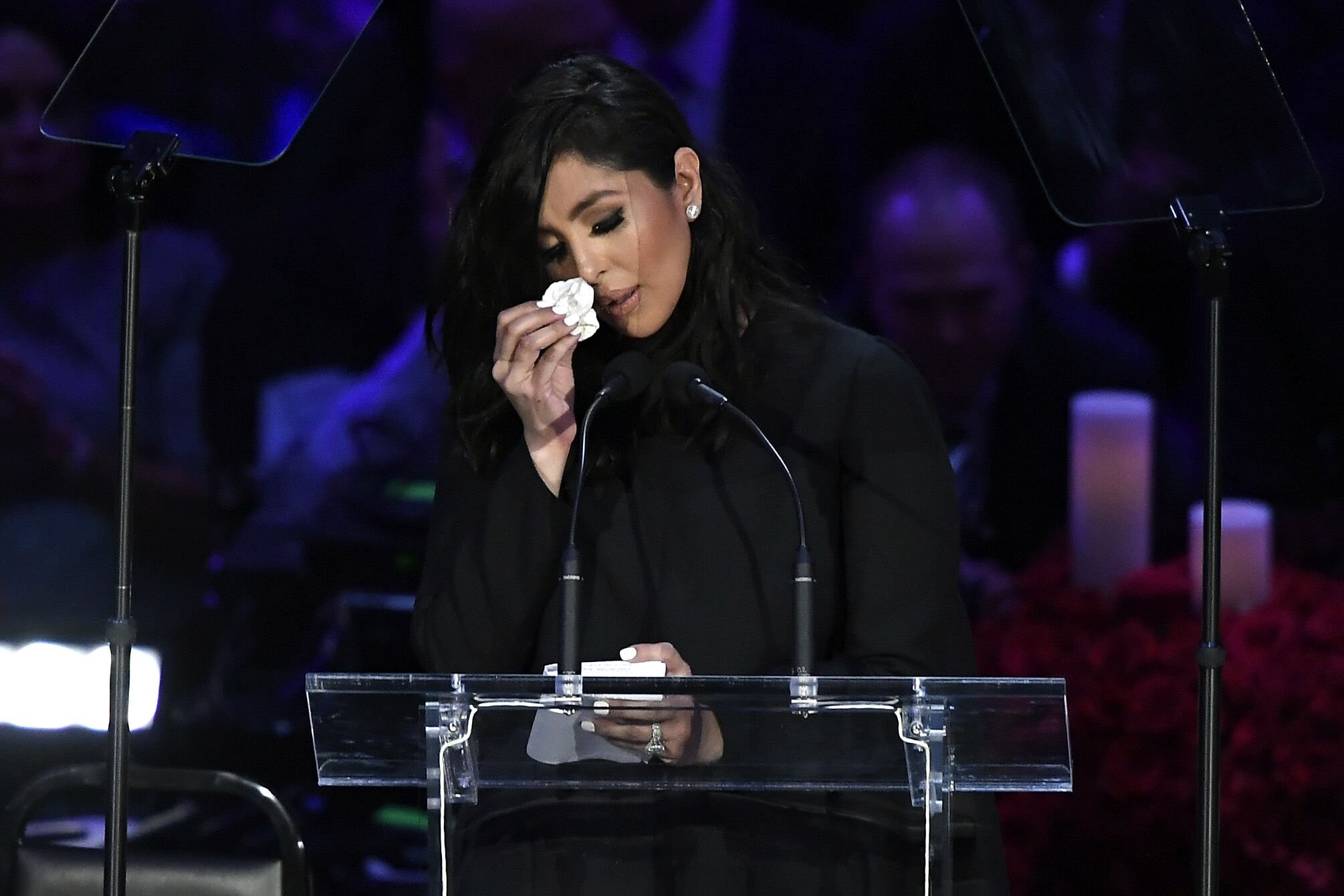 In the months that have followed the tragic crash, fans and colleagues of the late NBA star have continued to celebrate the life and legacy that he built on and off the court. 
Recently, Kobe Bryant's widow, Vanessa Bryant, took to her Insta stories to give a detailed explanation as to why she and her eldest daughter blocked fan pages of Kobe and daughter, Gigi. She revealed that having to go online and continuously see the pictures of her late husband and daughter has been difficult. Vanessa concluded the post by writing:
"We [love] you all but please understand that we had to do this for our own healing not because we don't appreciate your [love]."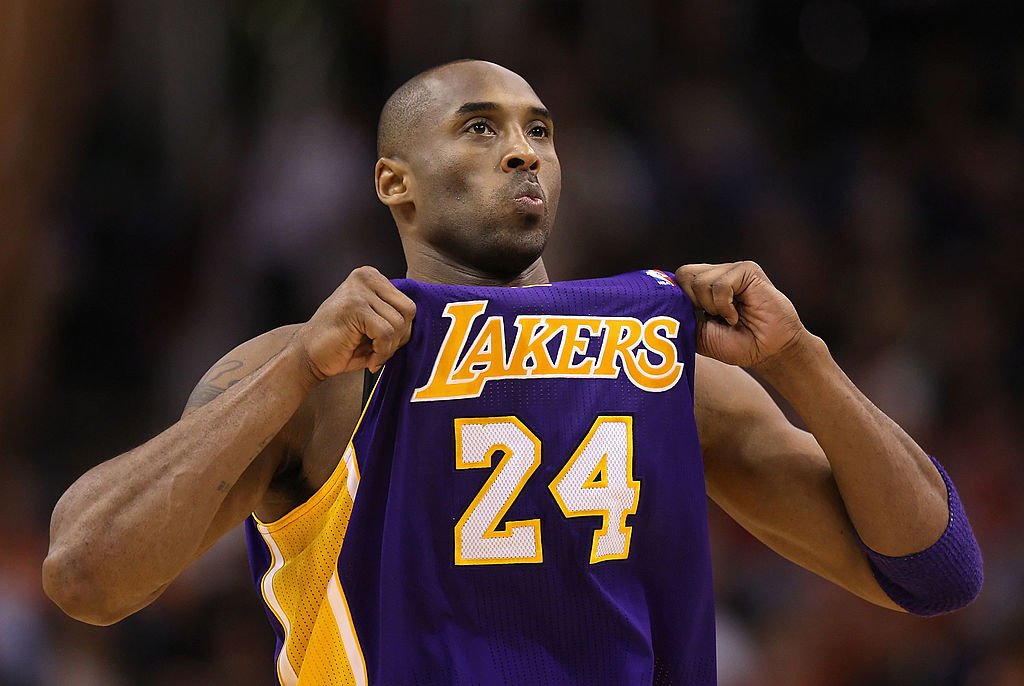 Since her husband and daughter's death, Vanessa has also set her official Instagram account to private in a bid to shield herself from seemingly harmless goodwill messages from fans. 
Vanessa Bryant has been very candid about how she has been dealing with the loss of her husband and daughter. Earlier in the month, the mother of three shared a video of her getting two new tattoos, which paid tribute to her beloved husband and daughter. 
Gianna Bryant, who is fondly called "Gigi" by her family and friends, would have turned 14 on May 1, 2020.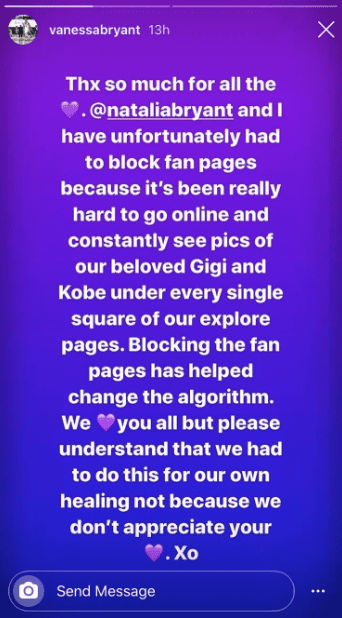 The permanent tattoos were messages Vanessa had gotten from Kobe and Gianna. She had Kobe's message to her, tattooed on her neck while Gigi's message was tattooed on her wrist. 
Vanessa explained that she wanted their messages transferred on her permanently. In another video that was shared on her Instagram profile, Vanessa showed off her second tattoo. 
Back in May, Mrs. Bryant also paid tribute to her daughter, Gianna, on her birthday. Gianna Bryant, who is fondly called "Gigi" by her family and friends, would have turned 14 on May 1, 2020.
Vanessa penned down a lengthy tribute in honor of her daughter and emphasized how much she missed her daughter.
It's been nearly five months since the death of iconic player Kobe Bryant and his daughter Gianna, but fans worldwide continue to celebrate the duo for their remarkable lives.