Here's Why 'Total Bella' Stars Nikki and Brie Bella Are Both Moving to New Homes in Napa Valley
WWE twins Nikki and Brie Bella continue making big changes in their lives. During the most recent episode of their podcast, the siblings opened up about their rumored relocation. 
Earlier this year, Brie and Nikki Bella found themselves pregnant at the same time, they ended up having their babies less than a day apart, and now they are going to live in the same area as well.
On an episode of their "The Bellas" podcast on October 21, the gorgeous twins addressed relocation rumors that arose after reports surfaced that they put their homes in Phoenix up for sale.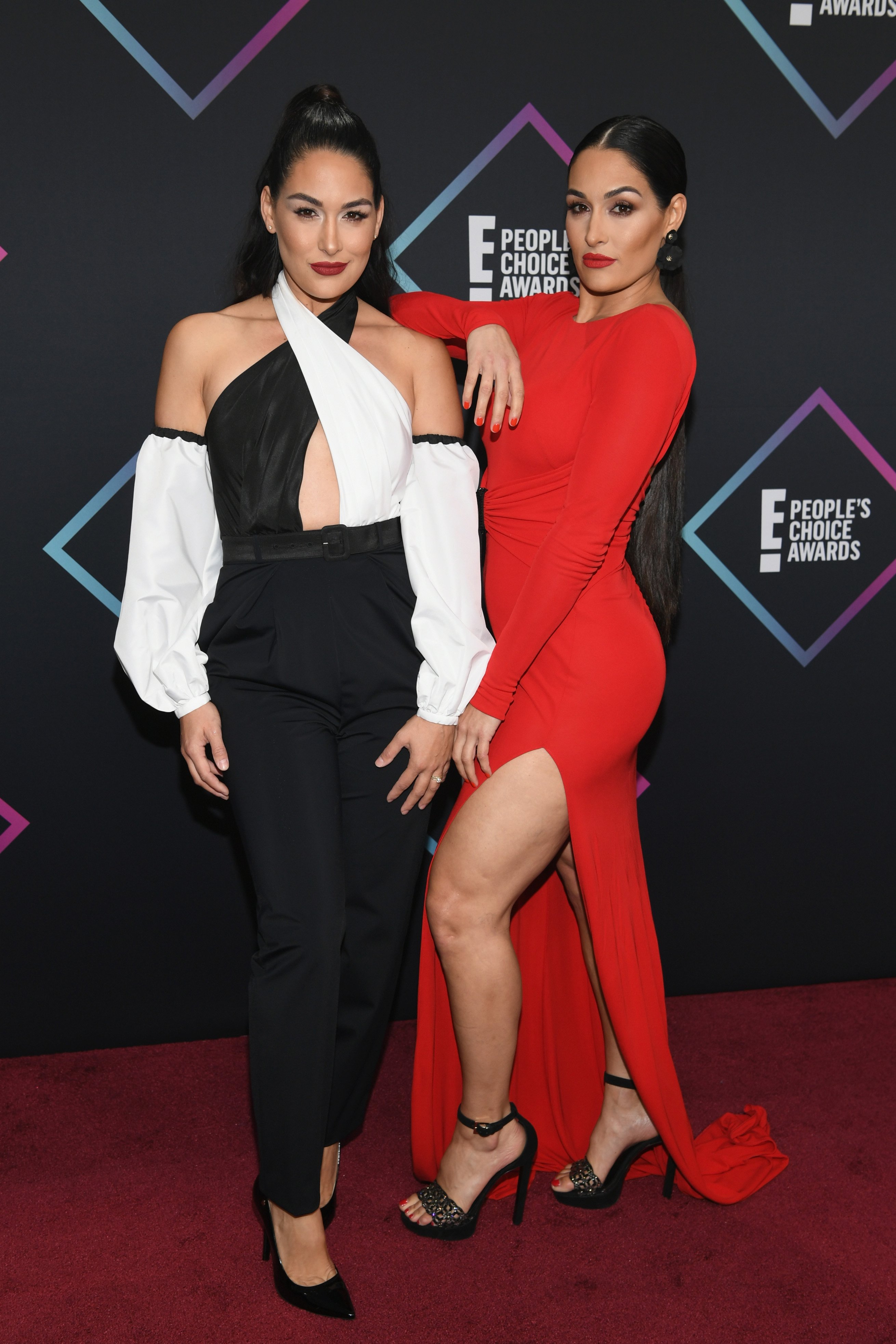 WHY THEY KEPT IT LOW PROFILE
The twins made their decision to move some time ago, but they kept the news to themselves. However, the silence caused confusion among their fans when reports broke that Brie had put her house up for sale. Explaining why they kept the news out of the media, Brie said:
"After some situations that happened at WWE with some of the Superstars, and then my sister's address getting leaked out with TMZ."
A NEW PLACE TO CALL HOME
Now that Nikki and Brie feel "comfortable" talking about their relocation, Brie revealed that she, her husband Daniel Bryan, and their children Buddy and Birdie, moved to Napa Valley.  The area is special to the twins, so Nikki had a surprise announcement of her own, as she said:
"There's the big surprise. I'm also moving to Napa Valley—well not just me, but my family, Artem, Matteo and I."
INSPIRATION BEHIND THE MOVE
Nikki already sold her home in Phoenix, but she is currently in Los Angeles to be with her "Dancing With The Stars" pro dancer husband, Artem Chigventsev. With a new season of the popular show underway, they will head to Napa Valley after the competition wraps up.
While Nikki followed her sister to Napa Valley, Brie did not share the details that inspired her to move just yet. For that, she said fans would have to watch the new season of "Total Bellas!" to find out.
But she did share they implemented a practical approach to the move. Wanting their lives to "simplify," they "majorly downsized" with the move, and she couldn't be happier with how it turned out.
Nikki Bella endured 22 hours of labor before she gave birth to her son, Matteo. Less than a day later, Brie gave birth to her son via scheduled c-section. Coincidentally, the procedure took place in the same room Brie gave birth to her first child and daughter, Birdie.
Due to social distancing regulations, Brie, unfortunately, couldn't be with her sister while she was in labor, but they did speak over the phone so that Brie could congratulate Nikki on the new addition to the family.