Page Six: Tyra Banks Finally Responds to Reports She Doesn't Want 'Real Housewives' on DWTS
Tyra Banks is finding her groove as the new host of "Dancing With The Stars." But it hasn't been without its ups and downs, as she responded to claims that she banned certain celebrities from competing in the dancing competition.
In 2017, during season 24 of "Dancing With The Stars," Erika Jayne from "The Real Housewives of Beverly Hills" became the last reality star from the television series franchise to appear in the dancing competition. According to a report, Tyra Banks wanted to make sure it stays that way.
The 46-year-old supermodel took over hosting duties from Erin Andrews and Tom Bergeron for the dancing competition's 29th season. The report claimed that she wanted to ban all "Real Housewives" from competing on "Dancing With The Stars."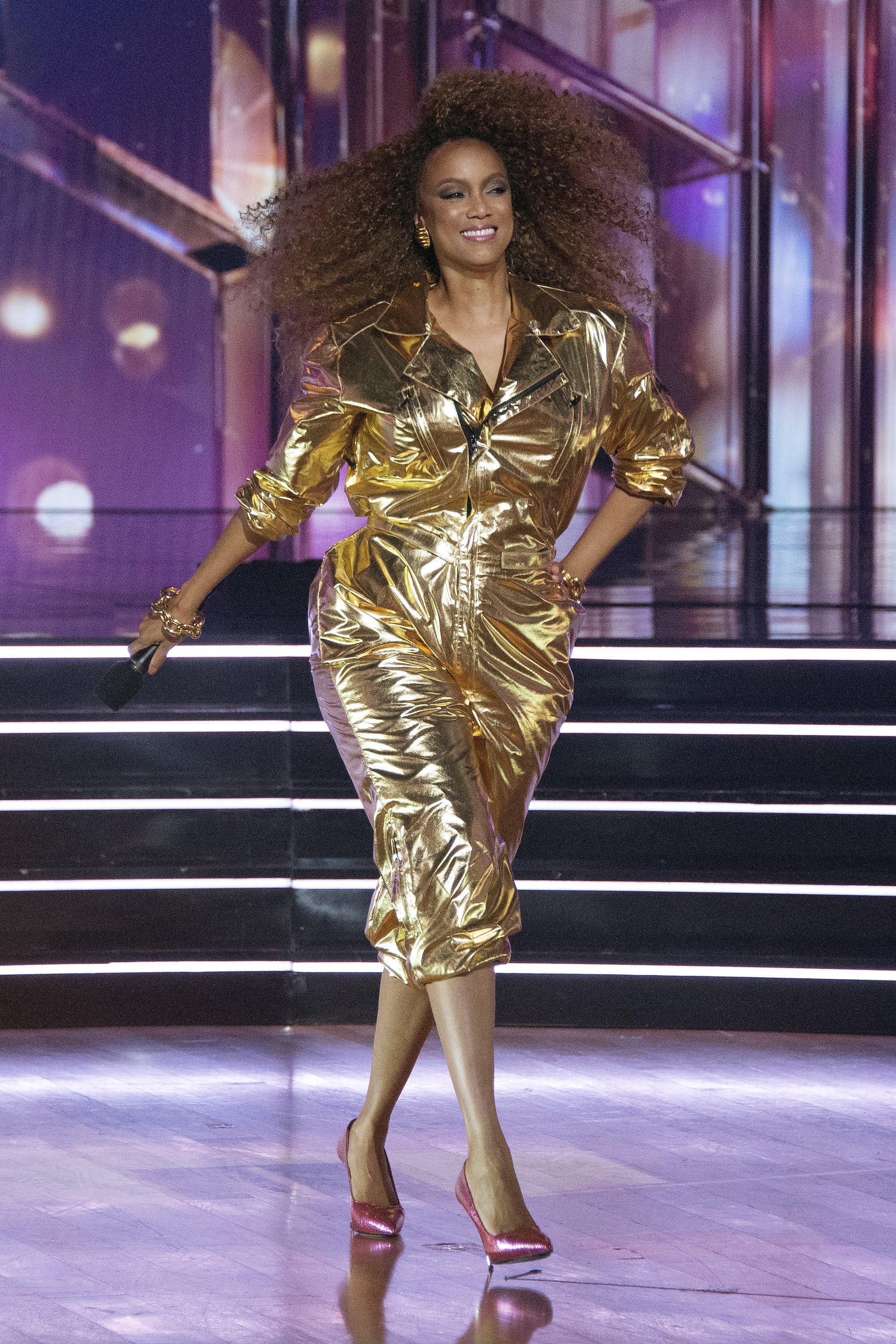 SHE LIKES THE 'REAL HOUSEWIVES'
She knows some of the stars of the show personally and would love to see someone from the franchise take home a mirror ball trophy. Eva Marcelle got her start on Banks' talent show "America's Next Top Model," and she used to model with Cynthia Bailey back in the day.
Banks is reportedly also a fan of NeNe Leakes. Ashley Darby from "Real Housewives of Potomac" was one of the first to comment on the alleged ban and wrote:
"Hearing that RHs are allegedly 'banned' from performing on #DWTS was a bummer, but I still have my eyes on the prize!"
TYRA'S RESPONSE
The supermodel's publicist pointed out that it would be hard for Banks to impose such a ban since she has nothing to do with the casting process and no say in the matter.
She picked up a Daytime Emmy Award for her efforts.
Reaching out with a response through her longtime publicist, Elena Rose, on Thursday, Banks categorically placed the report that she wanted to impose such a ban as "100% untrue," and added:
"She's a huge fan of the 'Housewives' and everyone knows Tyra is a businesswoman first. As a businesswoman, why would she say anything against the 'Housewives'?"
SHE'S NOT NEW TO HOSTING
Banks diversified her talents into television when she hosted, produced, and created "America's Next Top Model" in 2003. A businesswoman at heart, she began "The Tyra Show" two years later.
In 2008, three years into the show's five-year run, she picked up a Daytime Emmy Award for her efforts. Four years later, she completed a special course for top executives at Harvard Business School. She returned to television in 2017 to host two seasons of "America's Got Talent." 
However, Tyra Banks seems to be up against more than rumors about her perceived influence on the show. Fans are missing the previous longtime "DWTS" hosts and they slammed the model for being an inadequate replacement.
The new season of the show recently kicked off, and during their 80s themed evening, the way she handled contestants and instead focussed on her various costume changes rubbed fans up the wrong way.