Dame Shirley Bassey, 83, Proves Her Glamorous Style Is Eternal While Posing Head-to-Toe in Gold
Famous Welsh musician Dame Shirley Bassey showed off her elite sense of style as she posed head-to-toe in a sweeping gold dress in a stunning Instagram photo. 
In a recent post, renowned Welsh singer Dame Shirley Bassey flaunted her glamorous age-defying fashion sense as she posed in a gold flowing dress. 
In the photo, Bassey was dressed in a long-sleeved gold dress that swept all the way to the ground. The star matched this stunning dress with a gold face mask and had her dark shoulder-length hair parted to the side.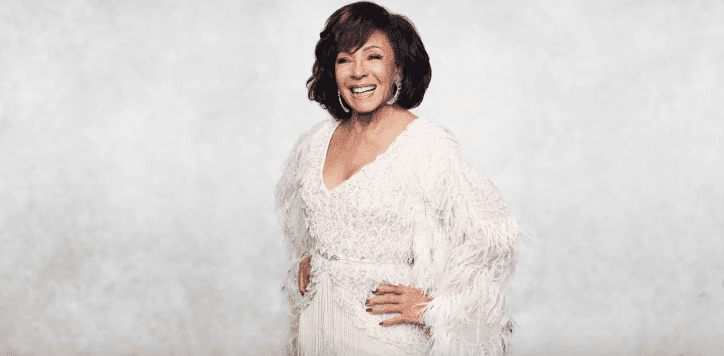 The singer was seen standing in the foyer of a luxurious mansion as she posed regally for the camera. Behind her were intricately designed pillars and green framed open windows. 
The foyer was painted white and decorated with white and gold framed chairs that matched Bassey's outfit. Beneath the post, she wrote: 
"Preorder 'I Owe It All To You' on the Decca Store for a chance to win a replica of the gold mask I'm wearing, plus an exclusive print signed by me…"
The legend announced the release of her new album, "I Owe It All To You," to celebrate almost 70 years in the entertainment industry. She disclosed that it is a "very personal" one and dedicated it to her fans. 
The album is set to include new songs and tracks selected to reflect the life and career of the star. Over the course of her career, Bassey has released 70 albums and sold close to 140 million records. 
She candidly bared her mind about the leading women's sense of style. 
Some of her hit songs include the theme songs for the blockbuster James Bond movies "Goldfinger," "Diamonds are Forever," and "Moonraker." Her last album was titled "Hello Like Before" and was released in 2014.
Bassey started her singing career in Wales, performing as a teenager in clubs and working in a factory. In 1959, her hit song "As I Love You" became the number one single, making her the first Welsh singer to have such an accomplishment. 
Tom Lewis, the co-managing director of Decca records where the star is signed, opened up about how it felt working with the Dame. He opined that she was a living legend and was still at the peak of her powers. 
He added that it was a privilege to welcome her into the record label and explained that every note she sings tells its own story of the adventures she has had, the legends she has encountered or the lives she has enriched.
Though Bassey is not the top female singer of today's generation, she's candidly bared her mind about the leading women's sense of style. In 2015, after watching the MET gala, she expressed her distaste for some outfits. 
She opined that Beyoncé, Rihanna, and Jennifer Lopez revealed too much with their exposing dresses. She explained that in her time, such outfits were only meant for the stage and added that today's singers needed to just focus more on their music.