LeBron James Shares a Stunning Photo of His Only Daughter Zhuri in Honor of Her 6th Birthday
LeBron James' daughter Zhuri turned six recently, and the basketball icon shared an adorable snapshot alongside a sweet caption in celebration of the milestone.
NBA star LeBron James has a beautiful daughter Zhuri and as expected, the doting father was sure to celebrate his baby girl's sixth birthday sweetly.
Taking to his Instagram story, James shared a picture of Zhuri donning a dress and a denim jacket. The little girl accessorized with a tiny necklace and a gorgeous flower headpiece.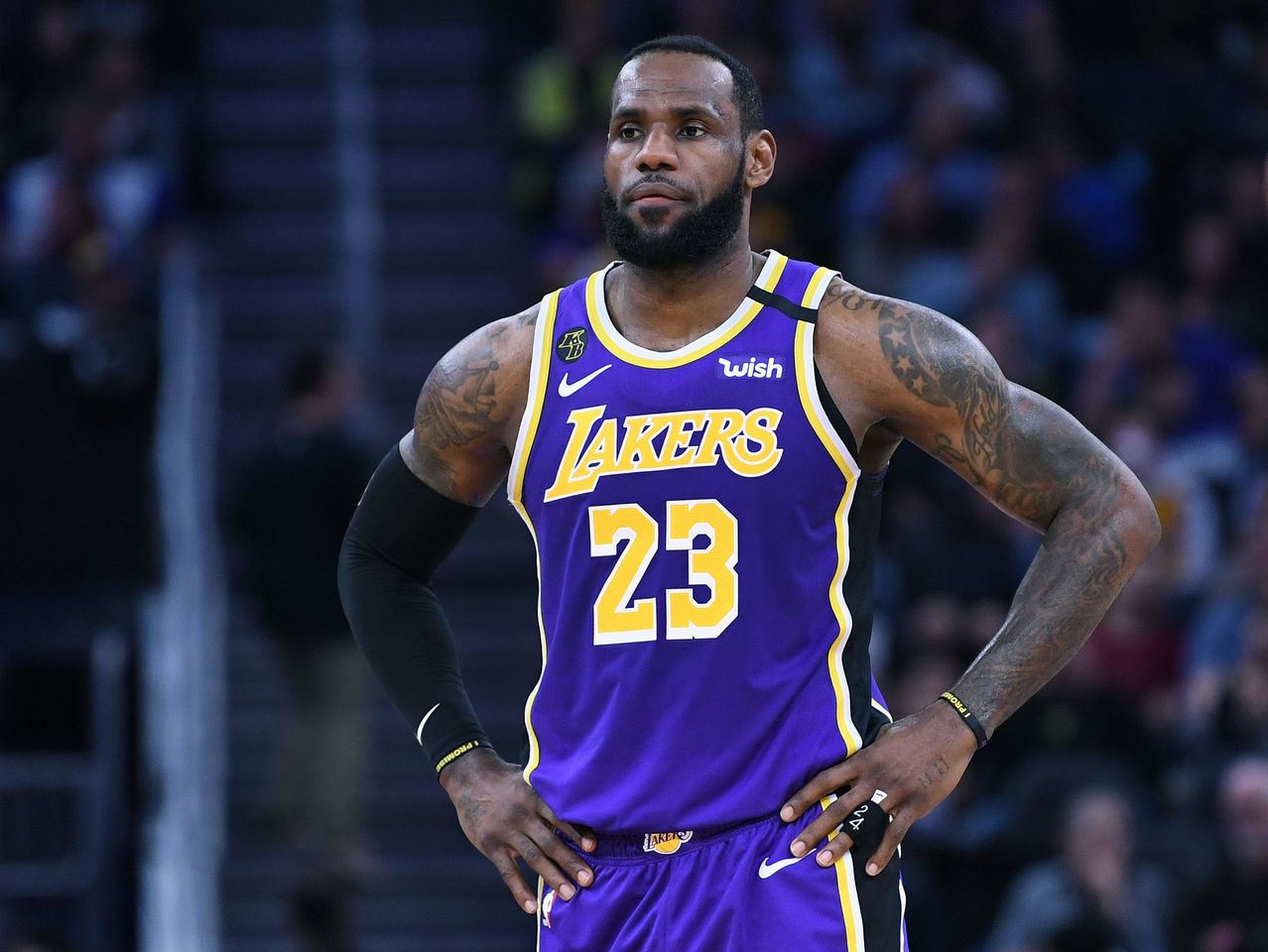 The picture captured Zhuri flashing a heart-melting smile while staring wide-eyed into the camera. James reposted the snapshot from a fan's page. He shared the image alongside plenty of love emojis and a caption wishing his daughter a happy birthday. The proud father wrote:
"Happy birthday, Z!! My Princess."
The sweet post comes only a few days after James gave fans a glimpse into a massive playhouse he gifted Zhuri ahead of her birthday. 
The basketball legend's public show of love for his daughter is no surprise as he has consistently proven just how much his little girl means to him and how much he enjoys hanging out with her.
In addition to Zhuri, James and his wife Savannah also share sons Bronny and Bryce.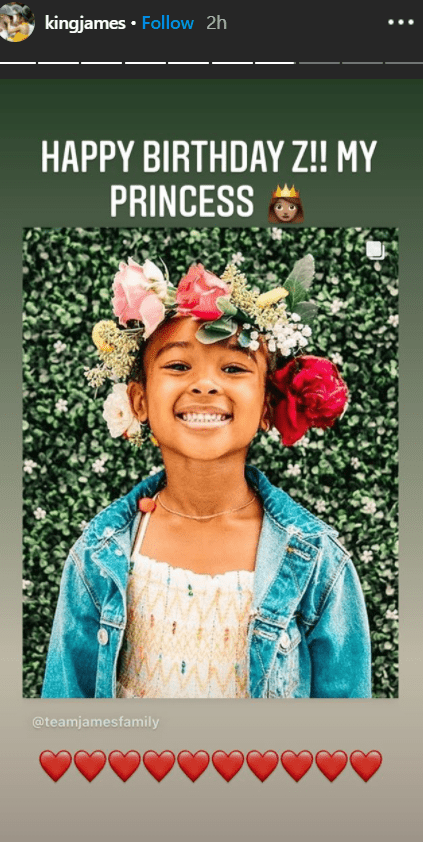 In 2017, James shared a hilarious video of himself teaching Zhuri how to play hopscotch. Though she didn't quite get it right, the doting father added a caption noting that his little girl could do no wrong in his eyes.
Apart from having a superstar parent, Zhuri is also fast on her way to becoming a superstar. Last December, the little girl announced that she would be launching a YouTube channel, and before it could even get started, she had over twenty thousand subscribers.
In addition to Zhuri, James and his wife Savannah also share sons Bronny and Bryce, whom the basketball legend equally dotes on with sweet words on social media.
Earlier this month, Bronny celebrated his 16th birthday and although James was away from home at the time, the NBA star made sure to serenade his son with a touching tribute.
Taking to Instagram, James shared a series of throwback pictures featuring him and Bronny. He accompanied it with a heartwarming tribute where he described the teenager as a special kid.
James also thanked Bronny for teaching him what it means to be a father. He concluded by expressing his love adding that he would always have the teenager's back.
Just like his father, Bronny is well on his way to becoming an NBA star. At only 16, he's one of the most famous high school basketball players in the United States. He is also an ambassador for the famous eSports brand FaZe Clan.
James might have a busy schedule, but he makes time for his kids whom he has greatly influenced, just like many across the world.