Porsha Williams' Mom Diane Looks Youthful in This Stunning Photo — Do They Look like Sisters?
Porsha Williams' mother, Diane, is looking youthful in a stunning picture beside the "The Real Housewives of Atlanta" star. Fans thought the pair can pass off as sisters.
There is something special about the bond between a mother and a daughter no matter how different their interests might be. Even if they are separated by distance, both know that their connection is endless. 
As for RHOA star Porsha Williams, she and her mother, Diane T. Williams have shared many beautiful moments together. Because of their tight connection, they can even be mistaken as siblings.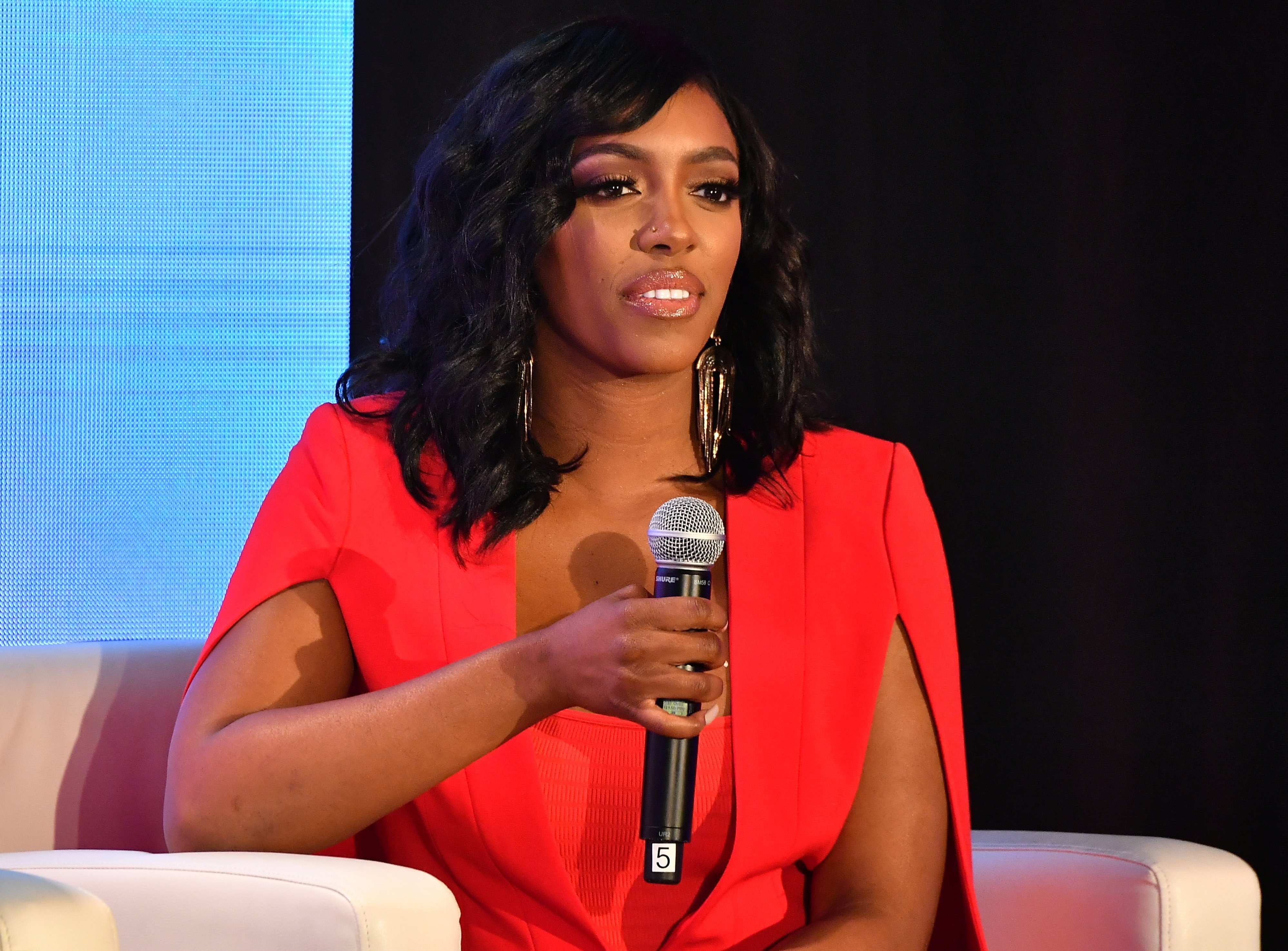 THE BEAUTIFUL DUO
On October 19, Diane took to Instagram to share a sweet picture of herself beside Porsha who donned a green sleeveless dress. Diane, whose beauty looked timeless, wore a black dress.
The fashionably dressed mother-daughter duo appeared to have spent a night out together. While Porsha maintained her black locks, her mother sported platinum blonde hair. 
Being avid fans of makeup and accessories, there is no doubt that the duo's looks were on point, making their beauties shine through the night.
SISTERS OR TWINS?
Many fans were speechless and commented that Diane looked like she skipped the aging process. One fan noted that Porsha's mother was serving a face that withstands the test of time.
One of the Instagram followers pointed out that Porsha and Diane are gorgeous women who can pass off as sisters. Another one wrote that they looked like twins. Another chimed in and said:
"Me D you are so beautiful you and Portia looks like sisters!!!! (sic)"
Diane, who is also mother to Hosea and Lauren, has maintained a solid relationship with her children even though they are already taking separate paths. During her 62nd birthday in January, Porsha posted a tribute to her mother. 
In the photo, the family matriarch was dressed in an all-black outfit with a leather obi belt wrapped around her waist, highlighting her remarkable figure. 
The doting mother took to Instagram to share a cute video of her daughter in honor of the National Daughter's Day celebration.
LEARNING HOW TO BE A TOUGH WOMAN
While facing a rough patch with her fiancé, Dennis McKinley, after giving birth to their daughter, Pilar, in March, Porsha took inspiration from her mother's courage. Her mom also taught her how to be tough in a relationship.
In 2019, Porsha, who went through foot surgery, broke down in tears after her estranged fiancé admitted to cheating while she was pregnant. The reality star was heartbroken after his confession. 
Despite going through a tough time, Porsha was reported to be in the process of fixing her relationship with McKinley and moving past the betrayal.
While the couple is reviving their relationship, Pilar has been the bright light of Porsha's gloomy days. The doting mother took to Instagram to share a cute video of her daughter in honor of the National Daughter's Day celebration.
The little girl's cute antics captured the hearts' of social media users. In the video which raked a lot of attention on Instagram, Pilar is seen giggling as Porsha playfully tickles her.