Marlon Wayans Looks Chic in Gray Outfit in New Photos as Fans Say They See Sadness in His Eyes
Marlon Wayans rocked his fans' world when he recently shared a picture of himself looking dapper in a gray outfit. But some of them were concerned because there was a hint of sadness in his eyes. 
Marlon Wayans is the king of keeping it simple and chic. The "Rocketman" star often shares photos of himself rocking sleek styles on Instagram and judging by his fans' reactions, he never disappoints. 
More recently, Wayans stole many hearts after sharing a photo of himself wearing an all-gray outfit. The neat look was formal with a hint of casual, making the actor look amazing as always.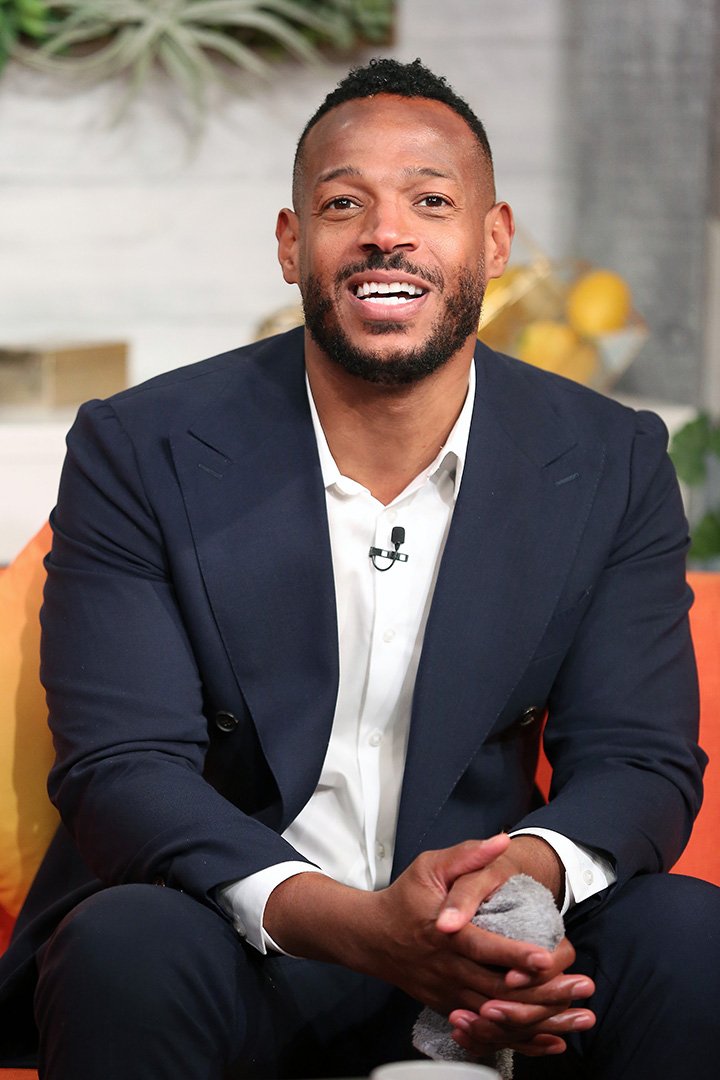 DAPPER LIKE ALWAYS
Wayans paired his striped gray blazer with a pair of solid gray pants. His outfit was from the American luxury brand Fear of God. Underneath it, he wore a thin gray sweater.  
His gray leather shoes by Italian luxury fashion house Zegna perfectly matched his outfit. Wayans looked dapper as always, but there was something else that his curious fans noticed. 
SADNESS BEHIND THOSE EYES
The actor had a neutral expression on his face as he looked at the camera and fans thought his eyes were doing the talking to reveal that sadness within. Many of them expressed their concern for him in the comments section. 
Wayans is a father himself so he understands how deep a parent's love runs when it comes to their children.

WHAT WAS POSSIBLY HURTING HIM
Although Wayans did not seem to suggest that he was hurting in his caption, the netizens were convinced that something was ailing the actor. Only he knows what was going on in his mind at the time. 
The actor lost his beloved mother earlier in July. In the caption to his post, Wayans revealed how she would compliment him by saying "looking sharp." One of his fans said they were sending prayers for him for the wounds to be healed. 
MARLON LOST HIS MOM THIS YEAR
Wayan's mom Elvira passed away at the age of 81. In an emotional Instagram post that he shared on July 23, he mourned the heartbreaking loss as he expressed his love for her. Talking about how much she meant to him, he wrote:
"I accomplished so much, made you so proud... but now I got an angel to lift me."
LIFE AS A DAD
Wayans is a father himself so he understands how deep a parent's love runs when it comes to their children. He once revealed in an interview with Mom.com that he loves a mom who has a kind-spirit, is loving, and has a great work ethic, and his mother had all of those qualities. 
During the same interview, he also talked about how he wished he could be home more to spend quality time with his kids. "I wish selfishly for me that I could have a 9-to-5 schedule so I could be there more," he said.