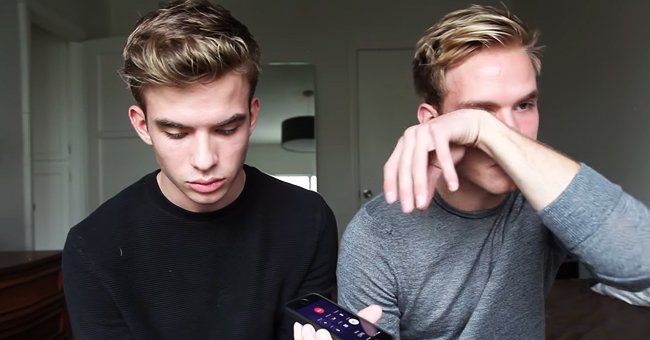 Youtube/Aaron Rhodes
Ellen Page Is Featured in Emotional Video of People Revealing Their Sexual Orientation to Loved Ones

Gestures of unconditional love and acceptance made an inspiring but emotional video go viral as it reiterates that no matter your sexual orientation - that "you are normal."
Fear of rejection laid thick in YouTube personality Aaron Rhodes' voice and face as he and his fraternal twin came out as gay to their dad. Words came out shaky as they mustered up every ounce of courage to share their truth.
The pope may endorse same-sex civil unions, but in a society that's grown harsh with discrimination and ignorance, it's hard to share and admit to something that waves the red flag of judgment.
When actress Ellen Page came out as gay during her speech for the Time To Thrive human right campaign, the courage it took made even her voice quiver even though she received a big round of applause.
Came out as bisexual during a recent interview.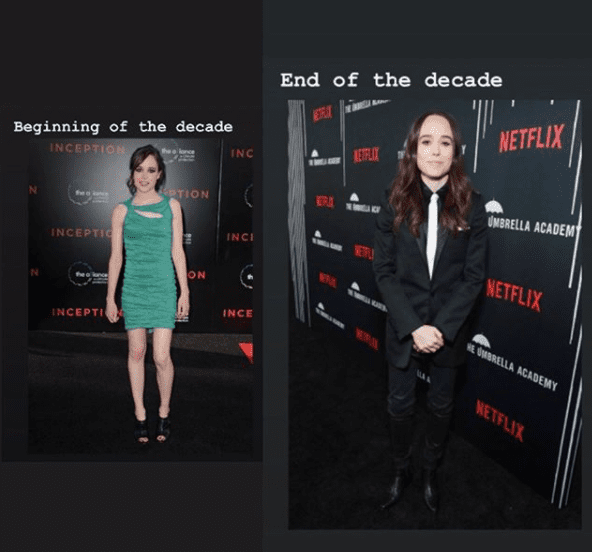 Ellen Page shows how her dress style changed after she came out as gay. | Source: Instagram/ellenpage.
For a young son, the relief of having told his mother that he is gay and not getting rejected is released in an emotional burst of tears. Hugging and kissing her son, the mom said:
"Don't be sorry. I love you no matter what in the world. Don't you know that? I just want you to be happy."
In the feature-length documentary called "Francesco," Pope Francis gave his endorsement as pontiff of same-sex civil unions. It falls in line with other issues the pope feels passionate about, including inequality of race, income, poverty, and environmental issues.
That will never change. You are normal.
Even though she's been married to men three times, "Tiger King" star Carole Baskin reportedly came out as bisexual during a recent interview. Drawing no distinction between genders, the animal activist sees everyone as "one" and said she "could just as easily have a wife."
While people like Baskin have comfortably settled into their sexuality, Aaron Rhodes and his twin brother still have to walk that road. A road their father showed he would cheer them on in, as he responded to their news:
"You know I love you both. That will never change. You are normal."
Because it is normal, some people don't want to come out to everyone because they feel it is a private matter. Sexuality is a highly personal thing, and since everyone expresses themselves differently, it is up to the individual how they handle their personal lives.
So if you are not living your truth, coming out can a liberating experience. According to an article by The Guardian, one of the top fears associated with coming out is that the perception about them will change. Alleviate that fear by telling the person that it doesn't change how you feel about them.
Rosie O'Donnell came out on television after the horrific 9/11 attract. The reminder of her mortality led O'Donnell to blurt out her truth, and the public's reaction left her somewhat surprised since she wondered how anyone could take her as straight.
After the attack, O'Donnell went to a comedy club where she put the fact that she is gay out there before anything else could happen even though she'd been scared of the "gay" label up until then.
Please fill in your e-mail so we can share with you our top stories!