See the Sweet TBT Photo & Video Vanessa Bryant Shared in Honor of Her Friend Ciara's 35th B-Day
Vanessa Bryant went all out for her pal, Ciara, who recently turned 35-years-old. In honor of the singer's big day, Bryant shared lovely images of their moments together.
Vanessa Bryant celebrated her friend, Ciara most sweetly as she took to Instagram with a few throwback moments of their fun times together.
Vanessa showed off a lovely image of herself hanging out with star singer and her NFL star hubby, Russell Wilson. The picture looked like the trio was in the midst of festivities while posing for the camera.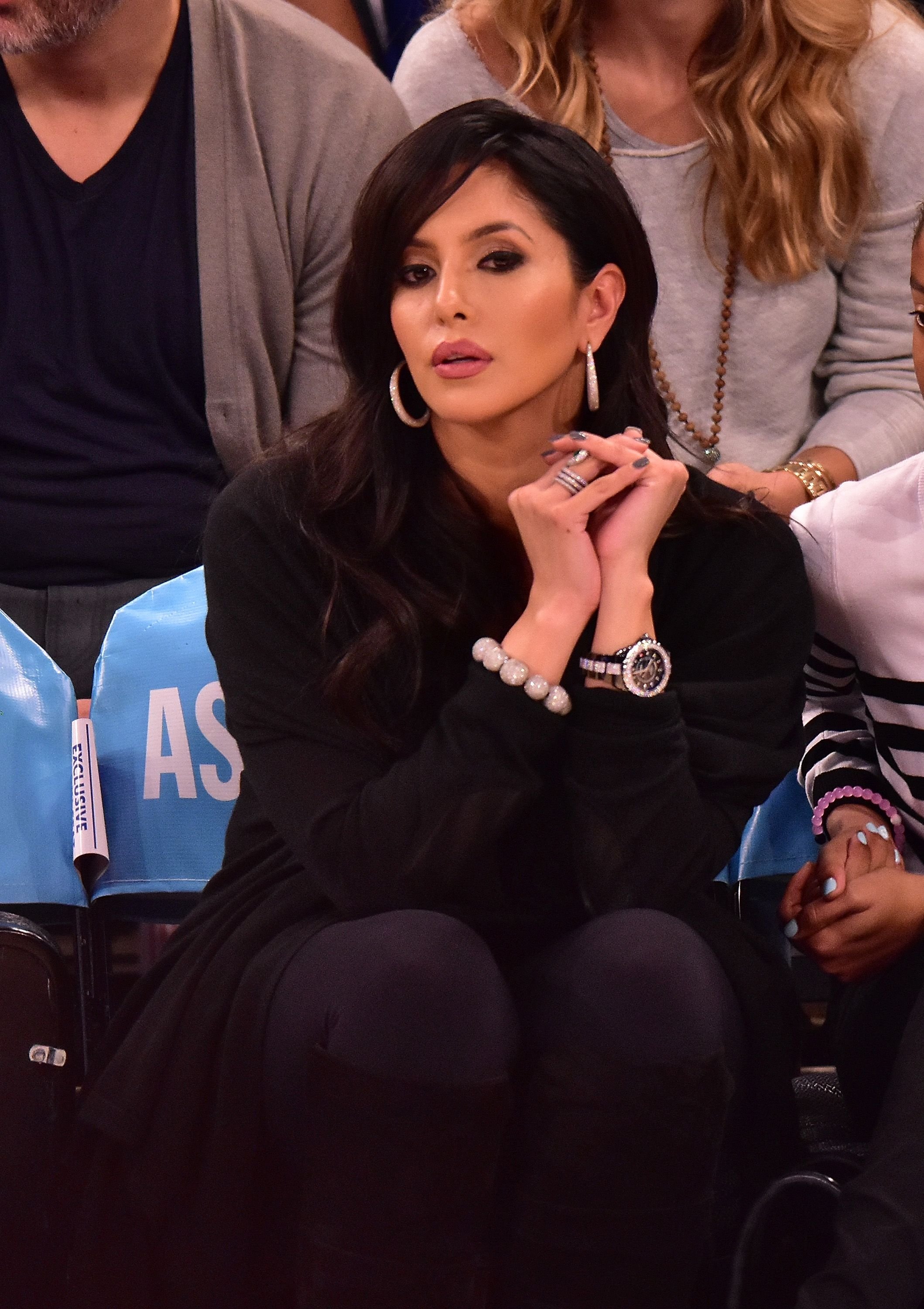 Standing on the right was Ciara, rocking an all-black look while cradling her baby bump and sporting tight blonde curls. Vanessa, who stood in the middle, rocked a similar glam while Wilson stood on the left side in a white T-shirt and a pair of jeans. Vanessa captioned:
"Happy Birthday, C! Love you @ciara #realone…"
In another post, Vanessa gushed over the exciting moment the Grammy-winning vocalist and her grown daughter, Natalia, indulged in a Tik Tok dance session. The duo looked radiant as they showed off their moves. Vanessa shared how much she loved the clip while reminding Ciara of her love.
For a while now, fans have witnessed how Vanessa, 38, and the birthday girl have spent some quality time indulging in fun activities. In one of their show-offs on social media, Ciara and Vanessa shared a motherhood bond as they breastfed their little kids on a private jet.
They made sure that their children had their virtual homeschooling all set up amid the getaway fun.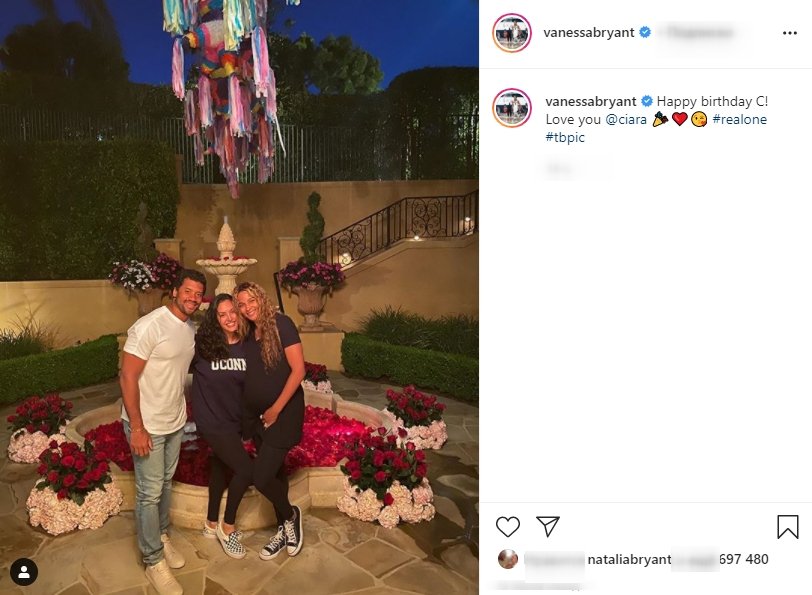 The star moms were all smiles as they stared into the camera. While Ciara covered up with a black shawl, Kobe Bryant's widow opted for a colorful shawl as they sat on adjacent chairs.
Following the untimely passing of her NBA champion spouse, Vanessa has been spending more time with her children and friends Ciara and LaLa Anthony. While with the "One Two Step" vocalist, the 38-year-old met Win.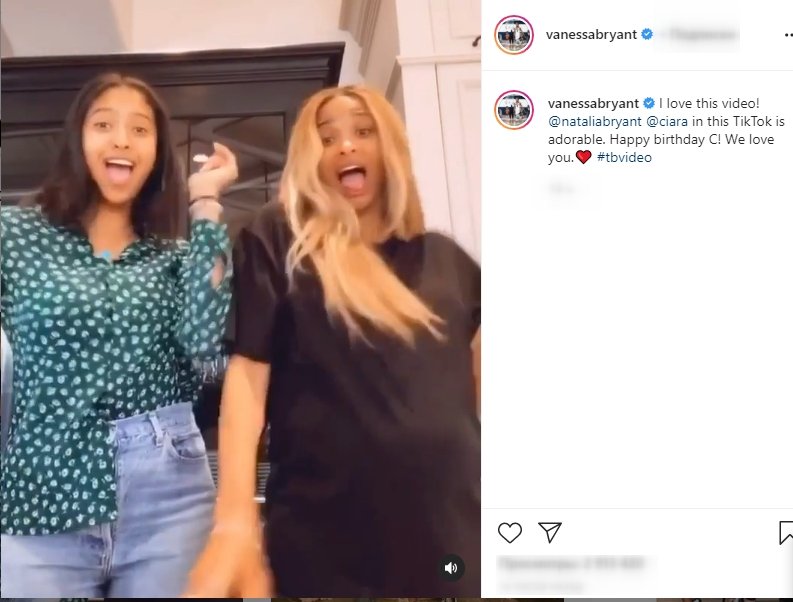 One of her appealing photos with baby Win could pull at any heartstring as Vanessa, a mom-of-four, cuddled up with the toddler and planted a kiss on his face.
As Vanessa relishes cherished moments with her loved ones, Ciara and Anthony, in turn, show immense support. The star singer, Vanessa, and their TV star friend, Anthony, displayed friendship goals during their vacation at Cabo, Mexico.
The three moms let their hair down and basked in the tropical area and clear waters of Cabo without leaving their brood behind. An insider shared that the trio traveled on a private jet and stayed at El Dorado.
While the celebrity trio caught up on their friendship and spent quality time together, they made sure that their children had their virtual homeschooling all set up amid the getaway fun.