See Fan Reactions to Hoda Kotb's Touching Tribute for Her Late Friend Who Battled Breast Cancer
This month, television personality Hoda Kotb paid tribute to a friend she lost to breast cancer several years ago. Her post found many reactions from fans who could relate and others who just wanted to show her support.
On October 20, 2020, Hoda Kotb took to her Instagram account to honor a friend that she lost to breast cancer. In the post, the "Today" show co-host shared an image of herself, her friend, and her friend's husband dining out together.
The trio smiled happily for the camera in the image that came before the friend passed away. In the caption of the post, Kotb noted how hard the massive loss hit her when that photo popped up again in her Instagram feed.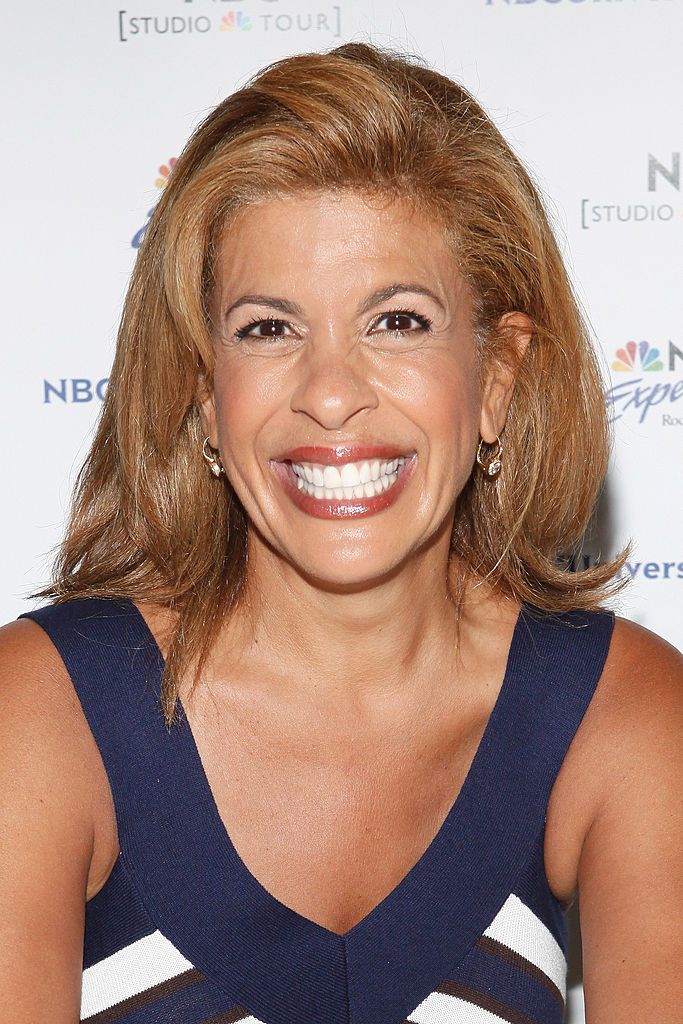 She confessed how she missed her friend, Jill Brzezinski-Conley, even though it had been four years since she passed. The "Today with Hoda & Jenna" co-host recalled meeting her friend at a breast cancer event.
Sharing her grief, she revealed how doctors had only given Brzezinski-Conley a few months to live. Kotb recalled the impactful statement that her friend uttered at the event while pointing to her husband, Bart Conley:
"I'm the luckiest person in this room.. because I have him."

The television host's fans responded to the post with support and others even shared their own stories of cancer. Someone who also knew Brzezinski-Conley noted how she had been a "shining light" for cancer patients in Louisville.
Another Instagram follower sent their condolences to Kotb and stated how the friend sounded like someone who was wonderful. A third fan shared their gratitude for people like Brzezinski-Conley who was described as one of those people who were graceful in the midst of battles.

Brzezinski-Conley, who was a cancer advocate, passed away in February 2016 from breast cancer. The image Kotb shared was from 2013 when the two friends were out for drinks with the late advocate's husband.
However, Bart Conley finally found a reason to live again when he discovered a new calling that was related to his wife's battle.

Kotb used the same picture to announce her friend's death on social media. The NBC anchor first introduced "Today" show fans to Brzezinski-Conley in 2013 during the show's #InspiredBy series.
At the time of her death, Brzezinski-Conley was only 38 and it was said that she passed away peacefully in hospice care. Her husband and her mother, Rosemary Duchon, were by her side when she transitioned at 8:45 a.m.
The late advocate's husband confessed that he struggled to get out of bed after losing his beloved wife. However, he finally found a reason to live again when he discovered a new calling that was related to his wife's battle.
Brzezinski-Conley's husband revealed to "Today" in 2018, that he'd left his career in the business world for something better. The late advocate's husband started training to be a nurse at Norton Women's and Children's Hospital in their hometown of Louisville, Kentucky.