Serena Williams' Daughter Olympia Follows in Mom's Footsteps as She Takes Her 1st Tennis Lesson
The apple surely never falls far from the tree in the case of Serena Williams' daughter, Olympia Ohanian, who is already following in her mom's footsteps. Recent posts showed that she was newly enrolled in her first tennis lesson.
Ever since the world's famous tennis player, Serena Williams became a mother, she has consistently engaged her fans via social media platforms and interviews.
From time to time, the 39-year-old shares her experiences as a mother, and lovers of the athlete are aware that Williams has an undying love for her only child whom she shares with her entrepreneur husband, Alexis Ohanian.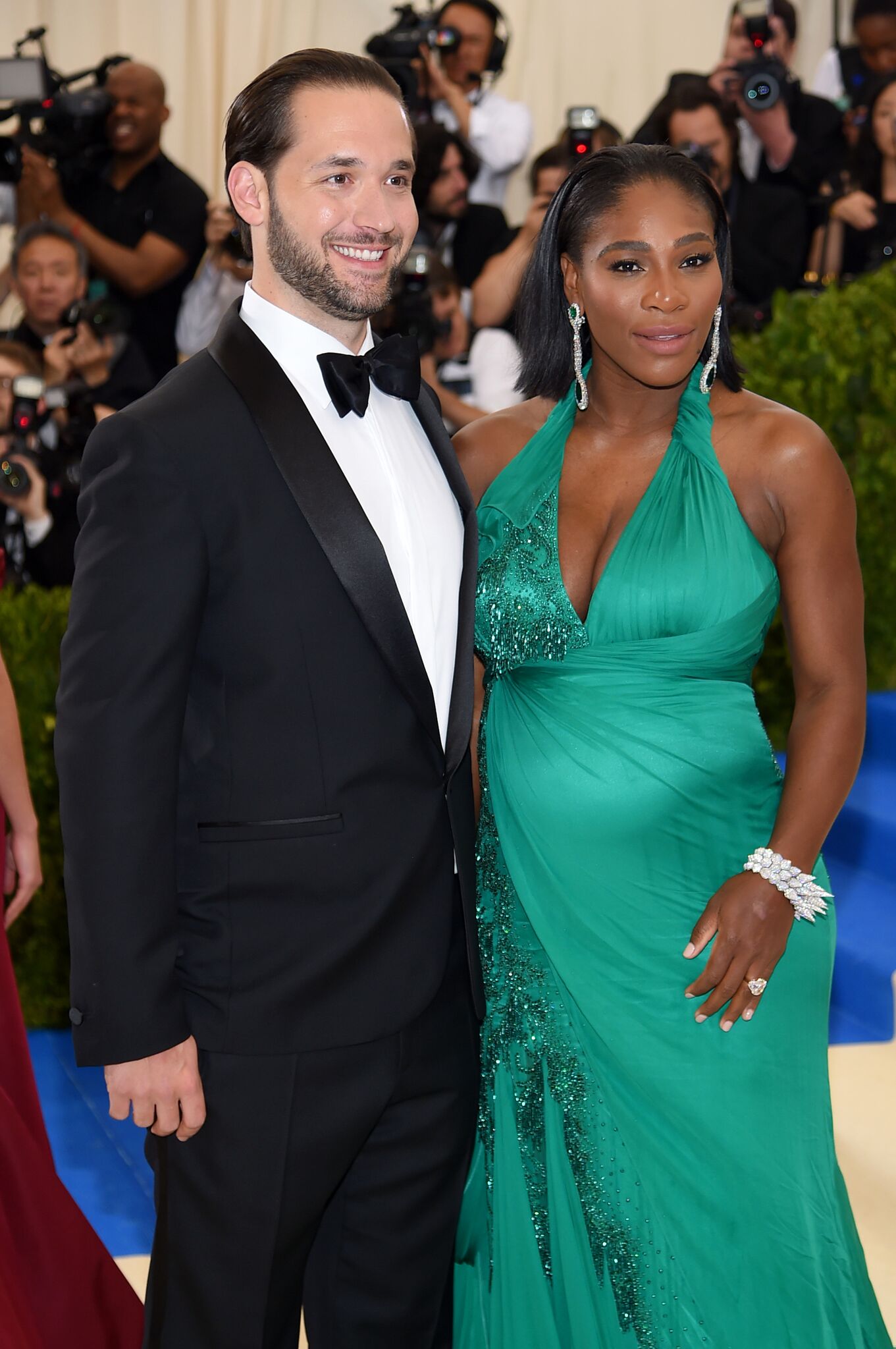 A few days ago, she posted some juicy details concerning her recent engagements with her mini-me, Olympia. It appeared that the duo scheduled some time to learn a few tennis tricks.
Snaps from the athlete's Instagram story showed the 3-year-old looking excited as she posed in a cute black and white Nike tennis outfit with a ponytailed hairstyle.
The queen of the court was not dressed in her usual body fitted tennis attire. Instead, she donned a long skirt with a pink sleeveless top and wrote, "TENNIS MOM OUTFIT" on the photo.
In one of the posts, the tennis player explained to her fans that she signed up her child for the tennis lessons. She established that she is not a "pushy" mom but that it would not hurt to let Olympia learn some techniques of the sport.
The 23-time grand slam title holder contracted a female teacher to educate her daughter on the sport and admitted that the tutor does not know that they are related.
Olympia was recently in the news for being the youngest owner of a professional sports team.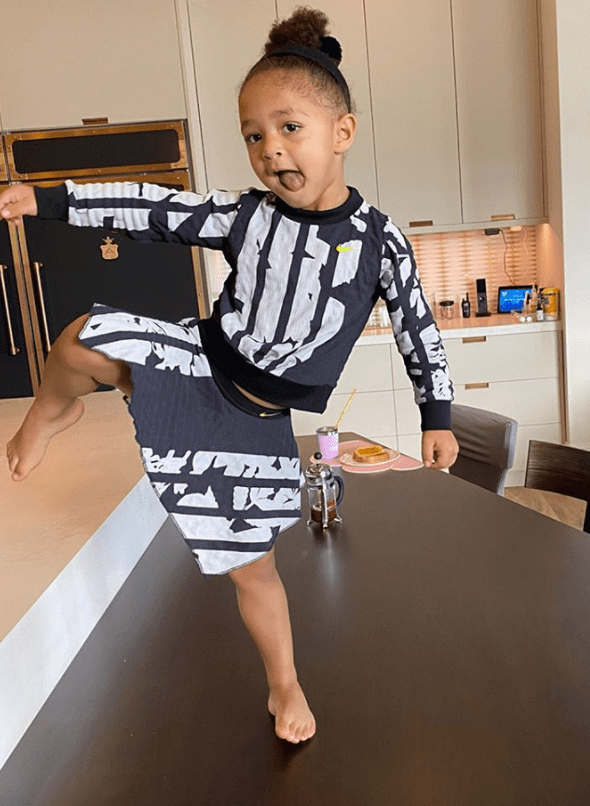 Before dropping her off for the tennis lesson, the mother of one flaunted her daughter's tennis racket and shared a short clip that showed the mother-daughter duo watching a tennis video.
Later on, Williams said that she left Olympia in practice to avoid being a distraction. She jokingly added that she lets her be and she's not an overprotective mum.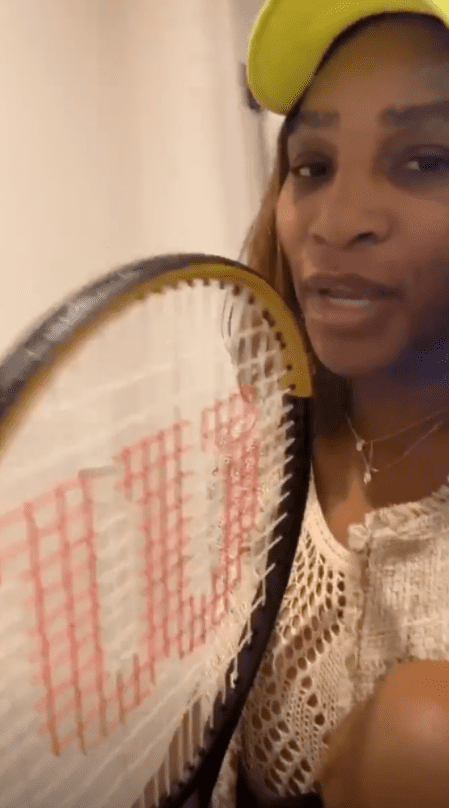 She may not be overprotective of her daughter, but Williams and her husband, Ohanian, sure know how to secure their child's future. Olympia was recently in the news for being the youngest owner of a professional sports team named Angel City, thanks to her parents.
Williams' love for her daughter has never been doubted. Right from birth, the tennis champion conditioned herself to give her mini-me nothing but the best.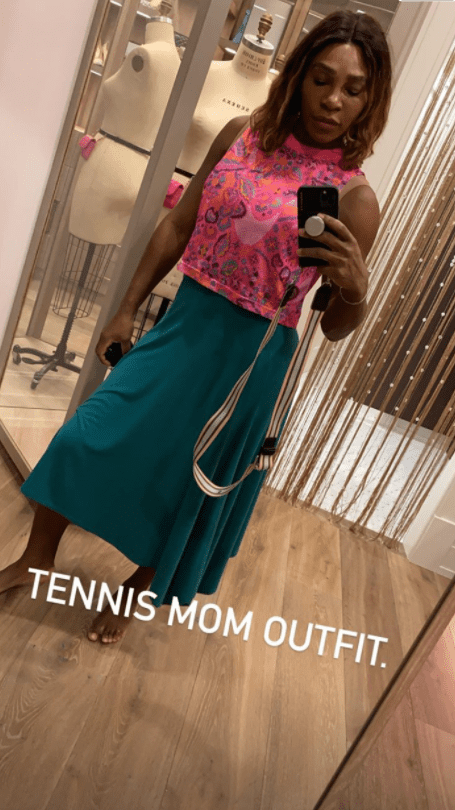 Though she suffered postpartum depression and life-threatening complications after childbirth, this did not get in the way of her affection for her only child. Sources online prove that the duo has a unique bond and share a deep connection as mother and daughter.