Marie Osmond Shares Touching Photos in a Tribute as She Celebrates Her Son-in-Law's Birthday
Music star Marie Osmond had warm words for her son-in-law, Gabriel Krueger, on his birthday as she gushed over him as she shared some moments of his fatherhood. 
Marie Osmond's birthday post for her son-in-law, Gabriel Krueger, showed her fawning over him with some lovely photos and sweet words on his big day. Marie in the caption of the post reminded Kreuger of her love and affection for him.
She also let fans know what an admirable person Krueger is and how he is a stand-up dad. Osmond made these known as she shared some photos of her son-in-law and her grandkids.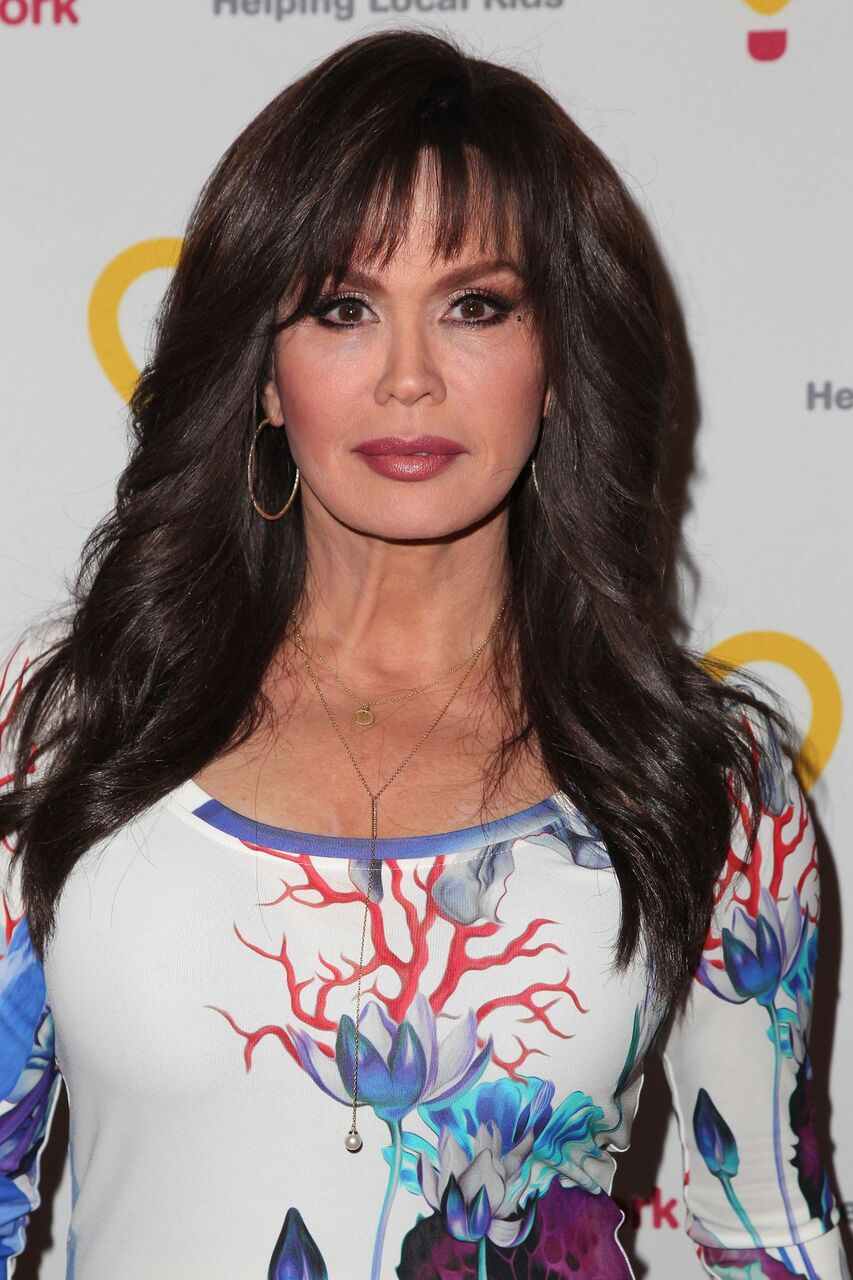 In her three-photo post, Marie showed Krueger spending some quality time with his little children as they enjoyed outdoor leisure time. The first photo was taken from the rear showing the celebrant walking down a path with his child. Marie captioned her post:
"#HappyBirthday to my amazing son-in-law Gabriel!!! I love you eternally.."
The next snapshot showed Krueger in the woods with his young kids as he revelled in fatherhood. Here, he had his daughter sitting on his shoulders while his toddler son laid in the crook of his arms.
Krueger showed he would not have it any other way with a big smile.  Marie's daughter, Rachael, and Kreuger had a Christmas-themed ceremony back in 2013 as they sealed their love in holy matrimony.
Marie,61, gushed about her daughter as she talked about Rachael's continuous search for knowledge.
During the Utah ceremony, the "Paper Rose" crooner shared that Racheal looked the happiest on her wedding day. Krueger, 30, and Rachael met in Chicago and bonded over their interests in fashion designing.
While he was a student at the Illinois Institute of Art at the time, Rachel, a costume designer, was in town with her family. However, the duo soon took their romance to the next level after Krueger proposed.
"Donny & Marie" star, Maire, is one of Hollywood's versatile entertainers, and she has many accolades to her name. However, being a mom-of-eight is Marie's pride and joy.
Her daughter and lookalike, Rachael, was born in 1989 from her marriage to Brian Blosil.  Although Marie and the 31-year-old Rachel could pass for absolute twinnies, they have different interests.
Unlike her mom, Rachael prefers the fashion and beauty part of Hollywood. Despite their different career choices, Marie, a DWTS star, once shared that she and Rachel were alike in many ways.
Marie, 61, gushed about her daughter as she talked about Rachael's continuous search for knowledge and her impeccable work ethics. Marie is big on family, and her message to her son-in-law clearly shows that.