Check Out Chris Brown's Mom Joyce Hawkins Posing Makeup-Free with Her Adorable Grandson Aeko
Chris Brown's mother, Joyce Hawkins recently got lots of fans gushing after she took to social media to share an adorable photo featuring herself and her grandson Aeko. 
Joyce Hawkins loves to hang out with her grandkids, so it's no surprise that she seems to be aging backward. She recently shared a selfie that captured her makeup-free face as she leaned in to place a kiss on her grandson, Aeko's face. 
The adorable toddler had one of her large hoop earrings in his hands and his dimple flashed at the camera. Hawkins captioned the post,
"MY ANGEL!!! I LOVE YOU SO SO MUCH!!! I MISS YOU!!"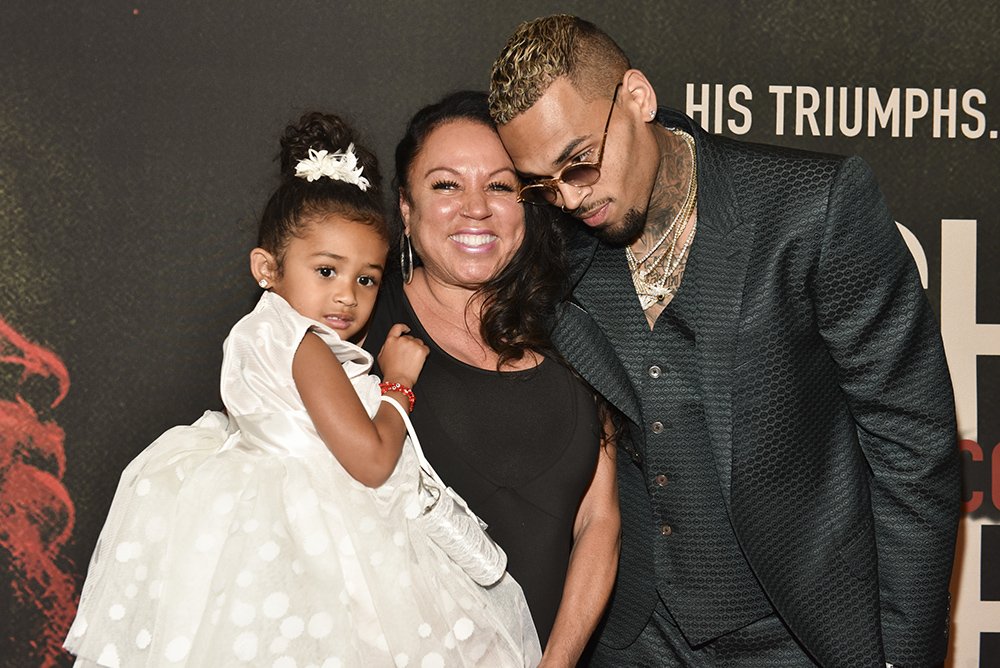 In the comments section, Hawkins' followers gushed over the cute shot. They had only positive comments to offer. One fan wrote,
"I Know You Are Very proud of THEM BABIES THEY are BEAUTIFUL Just like All of the FAMILY U and Your BEAUTIFUL SON. CHRIS KING BREEZE."
Stunning her fans on social media has become one of Hawkins' favorite pastimes, and why not? She is just that gorgeous. Last month, she shared a shot of herself and her fans simply refused to believe she was older than 50 even though they know she is. 
The shot which was taken in the kitchen captured her caked face and it truly did seem like she was a woman in her 30s. In the comments section, some of her fans even alleged that she looked younger than her son, Chris Brown.   
Others thought Hawkins looked great but different, with some alleging that she had either undergone surgery or had gotten fillers to achieve the youthful look. 
In his caption, he revealed that to him, his mother is "god."
Fillers or not, Brown loves his mom the way she is. Back in May, he gave Hawkins a shout out on Mother's Day in a tribute dedicated to the most important women in his life, including his baby mamas. 
Brown shared photos of the three women and in his caption, he revealed that to him, his mother is "god." Aside from Aeko, Brown is father to Royalty, whom he shares with his ex, Nia Guzman. 
Brown's love for his baby girl is well known by everyone who follows him. His Instagram page is littered with shots of the youngster, and why not? She is his carbon copy. 
The talented singer has also been spending a lot of time with his son Aeko and his mother, Ammika Harris. On October 15, the trio was spotted in London leaving a SoHo neighborhood in the company of his friend, Rita Ora. 
They have been inseparable ever since, but cute photos have been following in their wake, so no one is complaining.