DeAndre Hopkins' Mom Was Left Blind after an Acid Attack — Meet the NFL Star's Family
NFL star DeAndre Hopkins' hero is his mother who raised him and his siblings on her own after his father was tragically killed in a car accident when he was just a baby.
If you've ever wondered where Arizona Cardinals wide receiver and NFL star DeAndre Hopkins gets his resilience and his determination you have to look no further than Sabrina Greenlee. 
Greenlee was widowed at the age of 23 after her husband, and DeAndre's father Harris Hopkins died in a car accident. Greenlee was left to raise the then 5-month-old DeAndre and his two older siblings on her own.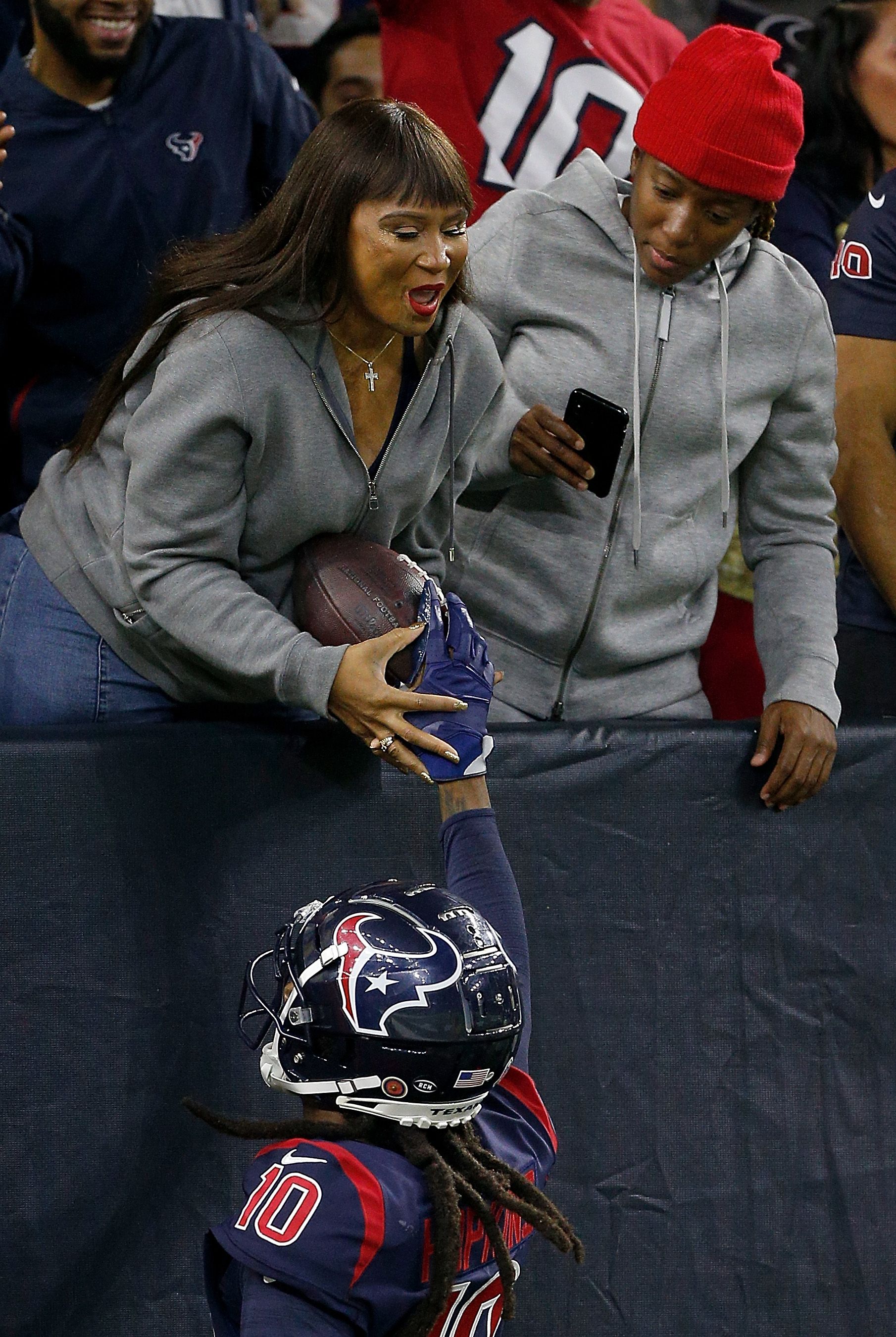 DARK DAYS
Greenlee, a former cheerleader, had met Harris at the age of 19 after a series of abusive relationships that started when she was just 15. Her two older children Kesha Smith, 32, and Marcus Greenlee, 32 were the result of her previous, violent relationships.
Greenlee would later welcome a fourth child, Shanterria Cobb, now 22, from another failed relationship. Through it all, Greenlee was working two jobs to make ends meet and keep food on the table.
RAISING FOUR
During the day Greenlee worked at a manufacturing plant, and at night she earned extra money as an exotic dancer. Her children knew little about what she was going through. As DeAndre would reveal:
"We always had babysitters and we wouldn't really see her during the day, only when she got off work later at night. (...) as you get older you understand the sacrifices that she made." 
The family lived in Section 8 housing in South Carolina, and DeAndre remembered that there were always other children, his friends, and his sibling's friends around, and Greenlee fed them all even-handedly.
It wasn't an easy life by any means, and Greenlee had become involved in yet another destructive relationship -- one that would impact the rest of her life in unimaginable ways.
ATTACK
DeAndre was just 10-years-old when Greenlee was accosted outside her home by a woman she didn't know and doused with boiling chemicals. Greenlee suffered severe burns to 17% of her body, and she was left legally blind.
Greenlee underwent extensive grafting procedures, but she never recovered her sight. The woman who attacked her was sentenced to 20 years in prison, but the man who prompted the attack was never charged.
All three of DeAndre's siblings have been active in sports, with varying degrees of success
BLIND AND POOR
Greenlee was left without the means to earn a living for her family. She could no longer work in a factory, and she certainly couldn't dance in a strip club anymore. 
DeAndre revealed that the community rallied around Greenlee, and she would go to the food bank to make sure her children had three square meals, but it wasn't enough.
DARK DECISIONS
To keep a roof over her children's head, Greenlee took the only option she felt was open to her: dealing drugs. She would sell from her apartment all through the night. Greenlee confessed:
 "It was the worst thing I could've done, when you have kids that are just trying to go to sleep and get up in the mornings to go to school ... but I was just seeing it as a way to make money."
UNBREAKABLE
But Greenlee never gave up, she fought her way back from the depths of depression and kept her family together. Rallying around their injured mom has created an unbreakable bond between DeAndre and his siblings. DeAndre revealed:
"Nobody had a situation like our family's so it made me and my siblings much closer to my mom than other kids. (...) Because I don't have a dad, I have an unbreakable relationship with my mom."
Greenlee has been there for Deandre from the beginning when he first started to make his mark as a young player. He would beg her to go to his games, but she was always afraid of how people would react to her disfigurement.
Eventually, she realized that what mattered was not who else saw her there or what they thought, but that DeAndre knew she was there, cheering him on. Since then, Greenlee has been a feature at DeAndre's games, always with one of her daughters by her side.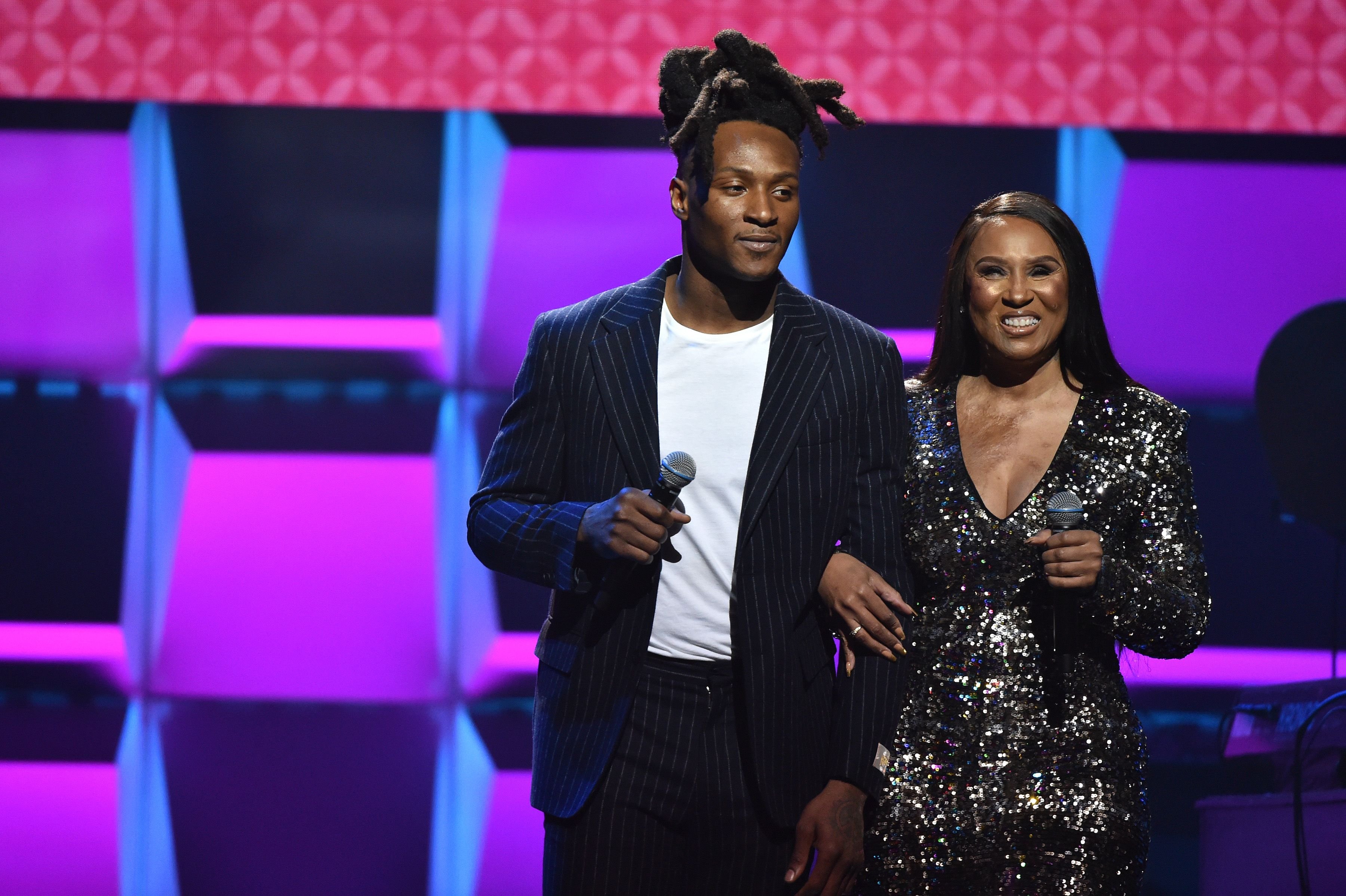 EXEMPLARY 
DeAndre, now the father of a little girl of his own, has found himself following his mother's examples as a parent. He revealed:
"She always says that it's not what you spend on your child or what kind of clothes she has, but the time you spend with her."
DeAndre and Greenlee have created a non-profit organization dedicated to helping women overcome situations of domestic violence, and take back control of their lives.
All three of DeAndre's siblings have been active in sports, with varying degrees of success. His brother Marcus played football and basketball player in high school, and his older sister Kesha is a basketball trainer and plays for the Houston Wildcats of the Independent Women's Football League.
Baby sister Shanterria played basketball for Texas Southern and, is now playing for Caldwell Community College and Technical Institute in Hudson, North Carolina.