Gabrielle Union's Daughter Kaavia Poses in Cute Lion's Costume as She Gets Ready for Halloween
Gabrielle Union and Dwyane Wade's daughter, Kaavia James is melting hearts online with her cute little lion costume. The Wades are getting ready for Halloween!
Kaavia's 1.3 million Instagram followers are already used to seeing adorable photos and videos of Gabrielle Union and Dwyane Wade's daughter. However, nothing could have ever prepared them for one of her most recent posts.
On October 24, Kaavia's parents (they run their daughter's Instagram account) uploaded a short Boomerang clip showing the toddler wearing a lion costume.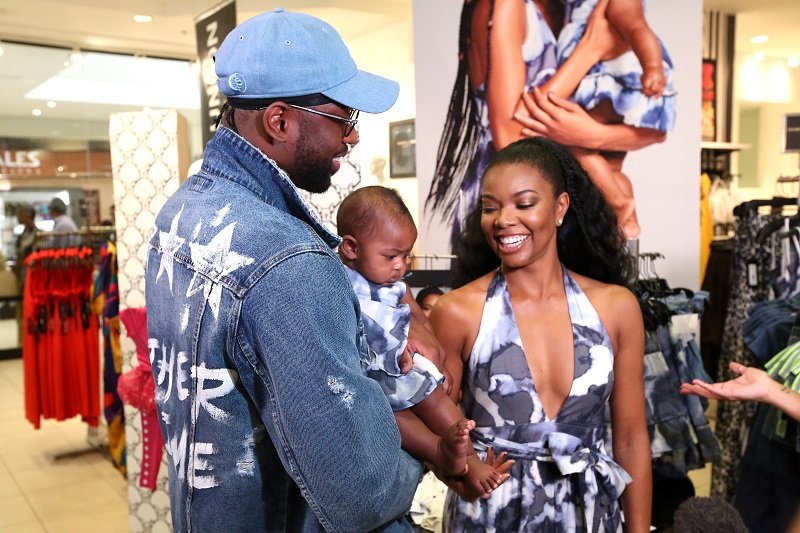 KAAVIA'S LION COSTUME
In the video, the girl appears to be taking away her hat which is designed to resemble the head and mane of a lion, revealing the most adorable curls. Apart from the lion hat and onesie, Kaavia's parents used black paint to include whiskers and a cute little nose.
As soon as the clip hit the internet, people took to the comment section to share their thoughts. Most of them remarked how cute Kaavia looked, going as far as to call her a "Lion Princess."
It is not the first time that the Wade household makes headlines on Halloween, though. Last year, Union and her daughter rocked matching "Bring It On" costumes that made them look like twins.
The fact that Union wore that costume brought back many memories, especially because she portrayed Iris, one of the cheerleaders in the 2000 film. Some netizens pointed out that the actress had not aged "a day" since the movie premiered.
[Union and Wade] always find time to share meme-material posts of Kaavia on social media.
GABRIELLE UNION TAKES CARE OF HER HEALTH
Union is known for taking her health very seriously. She has disclosed that she her  family has a history of diabetes, high blood pressure, and high cholesterol, conditions that can lead to "an early death." She added:
"I want to be a vital and energetic part of my family for a long time, not to be big mama in a rocking chair in the TV room, or huffing and puffing just going up stairs" [sic].
Nowadays, Union is fulfilling her promise of being there for her family, including her stepdaughter Zaya who came out as transgender in February 2020.
Earlier this month, the actress pointed out that she and her husband were Zaya's "lifetime lifelines" when it comes to love, grace, protection, and compassion, proving that they have plans to be as supportive as possible.
At the moment, Union and her NBA legend husband have their hands full with their children, but they always find time to share meme-material posts of Kaavia James on social media.