Gabrielle Union's Look-Alike Daughter Kaavia Looks Cool in a Yellow Sweater and Checkered Pants
Kaavia James, the daughter of actress Gabrielle Union and former NBA player Dwyane Wade, is no stranger to capturing people's attention on social media and she recently did it again.
Although Kaavia was born on November 7, 2018, she already has her own Instagram profile (run by her parents, of course) with over 1.3 million followers.
In it, Union and Wade usually post everything from hilarious videos of their daughter discovering the world around her to meme-material photos that get many likes.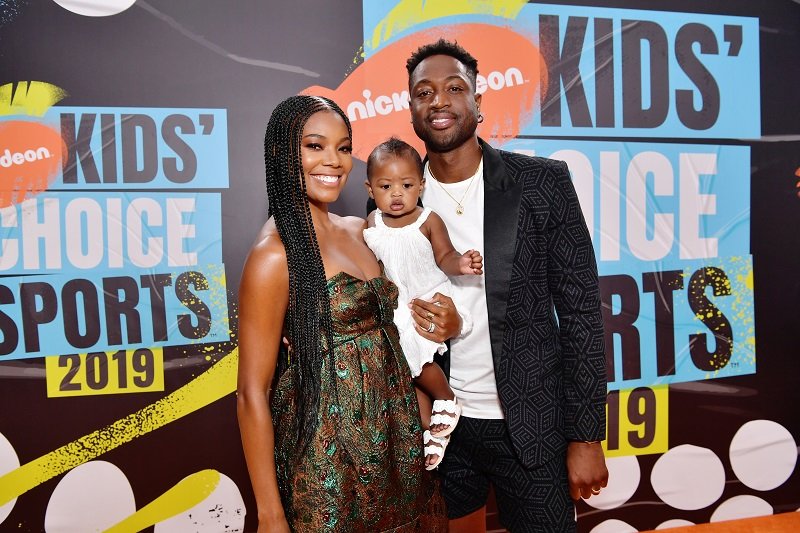 KAAVIA JAMES IS 2020 MOOD
The NBA great took to his own Instagram account in March to share a photo of Kaavia wearing her pajamas and sitting on a couch.
What made the image incredibly funny was that the soon-to-be two-year-old girl was staring at the front with her arms folded and a pout on her face, evidently bored. If that wasn't enough, Wade captioned the pic with the word "MOOD."
Two months later, it was Union who made a hilarious post about her child. She tried the fruit-snack challenge on Kaavia and the child failed it almost immediately.
The Internet challenge involves leaving a kid alone with a snack in front. The child is not supposed to eat it until the parent returns. In Kaavia's case, Union replaced the fruit with her daughter's favorite snack, Bitsy's Brain Food.
As soon as Union left Kaavia alone, she ate the snack. The actress told E! that she knew her toddler would not wait for her because Kaavia loves to eat.
She pointed out, though, that she was curious to see how long Kaavia could wait before jumping out of her seat. Union also said that her daughter was like, "maybe you ate the Bitsy!"
[Union] encouraged fellow moms to advocate for themselves.
KAAVIA JAMES IN A YELLOW SWEATER
On October 18, Kaavia James took the internet by storm again after her mom shared a bunch of photos of the kid wearing a bright yellow sweater and checkered pants on Instagram.
As usual, Kaavia's parents created a meme out of the post and it involved forgetting your wallet in a different purse. So far, the pic has over 174,000 likes and thousands of comments from people complimenting the toddler.
In August 2020, Union made headlines after pointing out that moms are conditioned not to center themselves in their own stories and that they are supposed to give "every part of ourselves" to other people.
However, she encouraged fellow moms to advocate for themselves so that they can offer in "reasonable doses" parts of them to other people. Way to go, Gabrielle!